Seven E-Commerce Delivery Trends to Expect in 2020
In the new decade, it may be time o say goodbye to the classic methods of delivery that are no longer sustainable. From parcel lockers to in-fridge delivery, here are seven major trends to expect from delivery and logistics in 2020.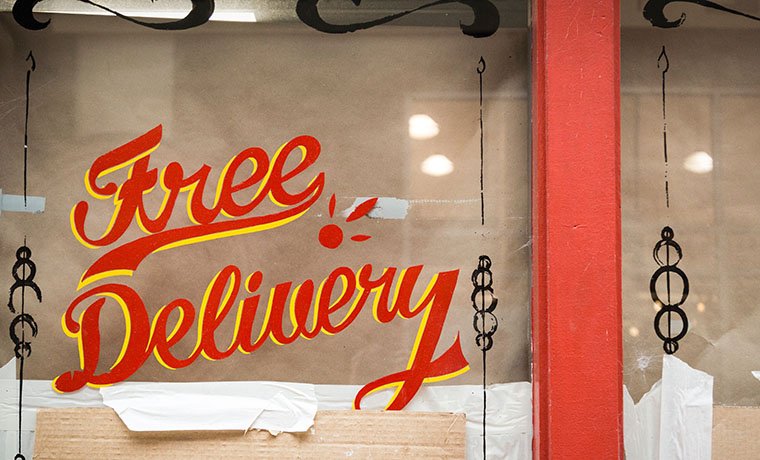 In this landscape, building a successful business isn't just improving profits, it's about being innovative and staying ahead of the competition. In a recent study from Last Mile Experts, there has been an increased interest in out-of-home delivery.
It's no secret that Australia has seen a significant interest in e-commerce. Online retail has increased by 14 percent YoY in the last three years – this is inviting further innovation for delivery services as the traditional methods become less sustainable.
At the Sydney Future of PUDO Conference, Marek Rozycki, Managing Partner at Last Mile Experts, dissected the future of delivery and distribution.
What is Out of Home Delivery?
There isn't one form of out-of-home delivery. From click and collect to delivery 'drive-thrus', there is a myriad of varying options that can best suit a changing landscape of e-commerce.
According to the keynote, 'many' Australians find home delivery to be outdated. As such, they believe that collection points are growing in popularity because they 'guarantee first-time delivery rates'.
"Out-of-home delivery is becoming crucial for the delivery sector because it offers a virtually guaranteed first-time delivery solution," Rozycki explained. "It is also increasingly important to the overall consumer experience because is it currently the only way to manage massive volume growth without excessive service failures and costs."
Seven Trends for Delivery in 2020
1.       In-Store Click & Collect – Drive-Thrus
Rozycki forecasts continued growth for click and collect parcels in the future, especially at major supermarkets or grocery stores. In some cases, employees will bring the packages out to individuals waiting in their cars or a specified pick-up location via a 'drive-thru' type model.
2.       Smart Locks for In-Home and In-Garage Delivery. 
"Delivery drivers might soon be able to leave parcels in the home, garage or other secure locations via smart locks. For this type of delivery, homeowners would be notified when the delivery driver has arrived, and they would provide permission for them to access the property to make the delivery.," Rozycki said.
3.       In-Fridge Delivery
While some consumers may find this idea confronting, it could be just around the corner. Rozycki believes that in-fridge delivery will become possible via smart locks and drivers with cameras, allowing the consignee to see what is happening throughout the delivery.
4.       AGVs – Robots 
"Robots, or 'bots', are being tested in various places but will still take time to be used at scale," explained Rozycki.
5.       Safe Drop and Next-Dor Neighbour Delivery
"This method can be utilised in cases where a parcel is being delivered to the home, when the customer is out. In these instances, the customer can elect to have their parcel left with a neighbour or a pre-determined location that they deem is safe," Rozycki said.
6.       UAVs  – Drones 
"Delivery providers are already utilising drones for specialist deliveries," said Rozycki. "As with AGV's, it will take time before this happens at scale."
7.       3D Printing
This would allow consumers to have suitable products 3D printed at local access points, which will have the potential to "drastically reduce the movement of freight in urban areas", said Rozycki.
The Benefits
It's not just retailers that reap the rewards from alternative delivery options. By giving customers what they want, online retailers can also build loyalty and drive income. The research shows that almost 'two-thirds of customers spend more when they use click and collect'.
"The customer expects higher levels of service and choice when it comes to e-commerce," said David McLean, Founder and CEO of Hubbed. "They are demanding more control post the purchase experience, and this obviously includes delivery and collection. This, coupled with the demand for more environmentally friendly options, means that sustainable shopping now extends to sustainable shipping. Pick-up drop-off (PUDO) and collection points, such as Hubbed, which has more than 2000 locations nationally, support this process from the get-go."
The Fine Print
Of course, we've got a long way to go before this is a reality. Various technical issues surround parcel lockers, some of which include power outages, and their vulnerability to hackings, intrusion, vandalism and robbery. In Europe, some of these concerns are being tackled with video cameras, movement and vibration sensors.
So, which major delivery trends does Rozycki expect to hit Australia? He anticipates three shifts for retailers, including 'parcel lockers, collection point networks, and click and collect services'.
Like this story? Sign-up for the free Pulse Weekly Newsletter for more essential online retail content.