Six Retail Trends to Expect in 2021
The online adoption of 2020 was exceptional, even if Australia was a little bit behind the rest of the world. As 2020 continued, retailers rolled out year's worth of innovation in the space of months. As such, Australia is inching closer to embracing the most innovative trends in retail. We've asked a series of e-commerce and retail experts to find out some of the biggest trends coming our way in 2021 and beyond.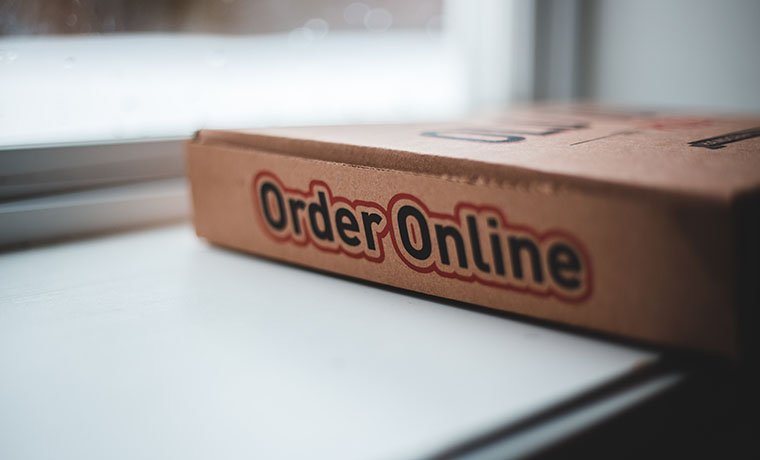 1. Grocery E-Commerce Adoption
Haddon Dixon at Aircart – "Now widely known as an essential service, online grocery delivery in Australia is growing at rapid speed (+76 percent in recent months, with continued growth forecast). The recent events of COVID-19 have changed Australia's e-commerce landscape. Consumers now, more than ever, are requiring a safe and on-demand delivery service for their groceries. Retailers now, more than ever, are requiring a scalable and efficient solution to meet this demand."
2. SMS Marketing
Emilie Mendoza, Founder of Borocay Skin – "Texting is cool again, but it's businesses, not teenagers making the most of this simple form of communication. Many businesses have noticed SMS marketing yields higher open and click-through rates compared to classic email marketing.
SMS marketing helps shoppers feel more connected with a brand, rather than being inundated with countless marketing emails. Texting has always been reserved for friends and family, and it's this historic connection that will bring value to SMS marketing in 2021."
3. Flexible Payments
Carolyn Breeze, ANZ General Manager at GoCardless – "For B2B and B2C businesses alike, offering more flexible payment options will be a big trend in the future of e-commerce. Especially with the advent of subscription-based business models, the role of recurring payments in digital transactions is growing at a rapid pace.
"In Australia, research by Zuora reveals that 70 percent of the population or 18 million people use subscriptions, spending an average of $660 per month on recurring goods and services. Moreover, direct debit has become Australian consumers' preferred payment method for subscription-based services.
"As more merchants realise that the modern consumer is brand agnostic, the importance of payments in the end-to-end customer journey will become more prominent."
4. Personalised Shopping Feeds
Tim Hill, Co-Founder and CEO at Social Status – "I believe the biggest e-commerce trend for 2021 will be personalised shopping feeds. We're already starting to see this now with Instagram. The latest update to the Instagram app placed the Shopping tab very prominently on the main nav bar. We can expect to see these personalised shopping feeds roll out on the other social channels too. What this means for consumers is that the products we see on social and around the web will become even more curated than they are currently.
"Much like how the News Feed has created echo-chambers for information & news which adhere to and confirm a user's world views – the same will happen with these shopping feeds. We'll see products that we've browsed already and other products hand-picked by the algorithm based on who we follow, where we browse online and what we interact with.
"All these data points will be matched with everyone else to find patterns in how purchasing behaviour. These patterns will be identified by the algorithm to recommend products that we are most likely to be interested in. Imagine a world where a shopping feed algorithm knows what you want to buy before you're even aware of it. We might be closer to that reality than we think!"
5. Going Green
Max Huang, Founder and CEO of Twotags – "More consumers are environmentally conscious and expect businesses have sustainable practice.
Businesses should look to reduce unnecessary packaging or use more sustainable packaging materials, so customers can recycle or reuse the packaging, as an example."
6. Shoppable TV
David Toby, Director of Pathfinder Alliance – "We've all been there, watching the latest Netflix series and thinking 'Damn, that's a nice shirt'. Well, soon enough you'll be able to click, find and purchase that damn good shirt.
"Late last year, NBC rolled out shoppable TV ads that connect programs to a mobile phone app, enabling viewers to purchase what's on-screen. And it looks like this technology will soon be directly incorporated into smart televisions, giving a whole new worry to sitting on the remote.
"Shoppable TV will finally connect viewing and shopping into a seamless experience that benefits both shoppers and retailers."
Remember: E-Commerce Isn't Going Anywhere
Garrett Schwegler, Program Manager of Digital Commerce at Lucidworks – "The continued accelerated shift to online shopping is not slowing down. To catch this wave, we're seeing sites expand and diversify their catalogues as both a traffic driver and average order value (AOV) booster. This behaviour is increasing competition within and across verticals. For businesses, without exceptional product discovery experiences, they'll be left in the dust to unforeseen competition. It's recommended they look to provide hyper-relevant results and recommendations to get shoppers to checkout before they jump back to Google."
Peter Curran, General Manager of Digital Commerce at Lucidworks – "As COVID set in, apparel, housewares, and similar categories scrambled to set up scheduling and video conferencing features for live design and styling services. As the pandemic lurches toward 2021, more companies will embrace this survival tactic and adoptees will derive lots of adjacent value.
"Most such services include pre-appointment questionnaires that orient the associate to the needs of the customer for better efficiency. These surveys can be tied to purchases to help with segmentation and merchandising strategies. The associates need applications to be enriched with assisted selling features. Where this is done elegantly and effectively, the selling modality will stick after the pandemic and assisted selling apps will become further entrenched in physical retail."
What are the next trends you expect to see in retail in 2021?
Like this story? Click here to find out more about Power Retail E-Commerce Intelligence or here to sign-up for the free weekly Pulse Newsletter for more essential online retail content.