STOCK WATCH: Kogan's 48.6% Share Price Growth Drives E-Com Index
The ASX Listed E-Com Index has severely outperformed the ASX200, riding on the tailwinds of Kogan. But can it last? (No.)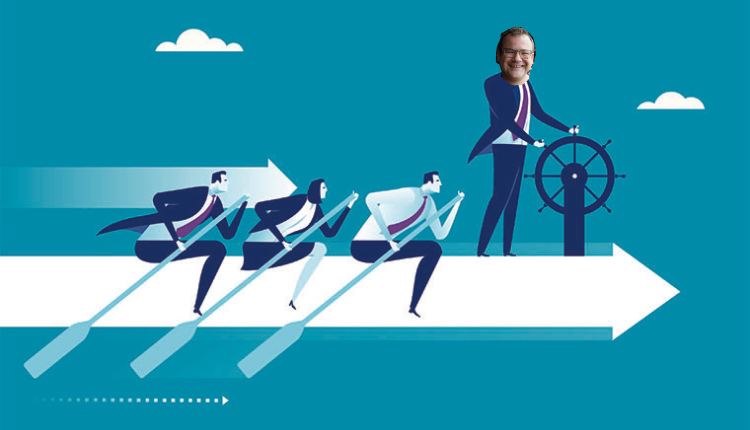 Kogan's shares soared to $4.70 at the end of July in response to its FY22 business update. That its shares were $2.71 in mid-July shows just how much movement the company has seen in a short period, and the impact of the announcement.
According to its recent update, for the 12 months to 30 June, Gross Sales grew by 0.1% above FY21 and CAGR of more than 23% since FY20 reflecting the challenges of the 'post'-covid landscape. Gross Profit declined by 9.4% below FY21, however CAGR of more than 20% since FY20. Adjusted EBITDA was $191.1m for FY22 (perhaps above expectations of investors, and partly contributing to the boost to share price). Another element that would have been a comfort to investors was the increased net cash position to $31.2m from $12.8m at the end of FY21. Total inventories were $161.1m, with $139.2m in warehouse and $21.9m in transit, reflecting a significant unwinding from total inventories of $227.9m at the end of FY21. Inventory woes have plagued Kogan during these literal plague times. Earlier in 2021, the company ordered too much stock (hedging its bets that the online boom triggered by the pandemic would escalate), and when sales slowed due to Australia reopening, it was forced to not only discount stock but also pay demurrage charges due to overflowing warehouses and stock left in containers.
Being lean and able to respond quickly to shifts in consumer behaviour based on the current environment has been something that all e-commerce companies have struggled with in the last year. While Kogan's update may not in itself be anything to write home about, that it has been able to overcome the inventory challenges of the last year means it has positioned itself for growth moving forward (seemingly much to the delight of investors)
"We are making the Business leaner to enable us to pass on cost efficiencies to customers in the form of lower prices. A leaner company means we discontinue parts of the Business that are not delivering value to customers or shareholders, and also gives us the flexibility to respond to significant ongoing changes in the macro environment," Founder and CEO Russian Kogan said.
In terms of active customers, Kogan reported 3,972,000, which is actually a drop from the 4,099,000 of active customers it reported at the end of March. Whether its customer base has peaked or whether it can claw back some of these customers with its focus on delivering value to shoppers remains to be seen.
Will its share price trajectory continue? It has failed to maintain the highs it reached in the direct aftermath of its business update, opening at $4.28 this morning. So while that's a massive 48.6% growth over 14 days, it is unlikely that this time next week, we will be reporting double-digit growth in the shorter term. Year-on-year, Kogan has shed 59.2%.
The RBA rate rise on Tuesday (a third 0.5 percentage point increase) no doubt also contributed to the momentum of last week's results to be somewhat thwarted.
Despite this (and perhaps surprisingly), it seems that the tech sector 'boom' (we'd say 'recovery' but don't want to jinx it) has had a flow-on effect on e-commerce generally (with Kogan's business update no doubt also contributing to the change in e-com investor sentiment as well).
Case in point, on the same day Kogan made its business update, and its share price peaked, Temple & Webster jumped from $4 to $4.54, Redbubble jumped from $0.95 to $1.16, Cettire jumped from $0.54 to $0.66 and Adore Beauty jumped from $1.29 to $1.44. Unlike Kogan, there are no company announcements that would account for these shifts. However, in line with Kogan, all companies have failed to maintain this upwards growth, although all are performing well as at close of ASX on Tuesday. In a 14 day period, Adore Beauty is up 32.2%, Cettire is up 42.2%, Redbubble is up 10.5% and Temple & Webster is up 29.5%.
As a result, the E-Com Index is up a massive 29.3% in the last two weeks, outperforming the ASX200, at +5.2%.
However, not all companies have benefited from investors once again embracing tech and e-com. BikeExchange is stagnant, at 0% in the last 14 days, and Booktopia is down 12.5% in the same time period. This wouldn't come as a surprise given the challenges both companies have been facing.
In its FY22 investor presentation, BikeExchange reported that it successfully raised $6.8m (net of costs) from institutional and retail investors to support operations during FY23 and pro forma Net cash of $6.5m at 30 June 2022. The Group 'plans to have sufficient capital for FY23 operation following completion of equity raising and cash improvement initiatives'. For Q4 FY22, it reported 7% growth on prior corresponding period in e-com revenue and 8% growth in average order value. As part of its listed cash improvement initiatives, it listed reducing marketing spend, scaling back Group overheads and discretionary spend in line with leaner overall Group operations.
Acting CEO Sam Salter said: 'Our focus during FY23 will be on maintaining a streamlined cost base while growing revenues steadily by improving the customer experience to convert enquiries into sales. Our recent capital raising and sensible organisation structure gives us confidence for a positive year ahead, and we remain optimistic about our ability to achieve profitability during FY24.'
Investors seem less optimistic. The BikeExchange share price grew from $0.021 to $0.023 after the investor presentation was released, and has since dropped back down to $0.021 at close yesterday.
Figures are current as at close of ASX on 2 August 2022. This is analysis only and not intended as investment advice.
The e-commerce landscape is changing. With a Power Retail Switched On membership, you get access to current e-commerce revenue and forecasting, traffic levels, average conversion rate, payment preferences and more!