Talking Point: Why Sustainable Retailers are More Important than Ever
No longer a trend or just a buzzword, the rise of sustainability within retail has become an important deciding factor for Australian shoppers, a recent study has found.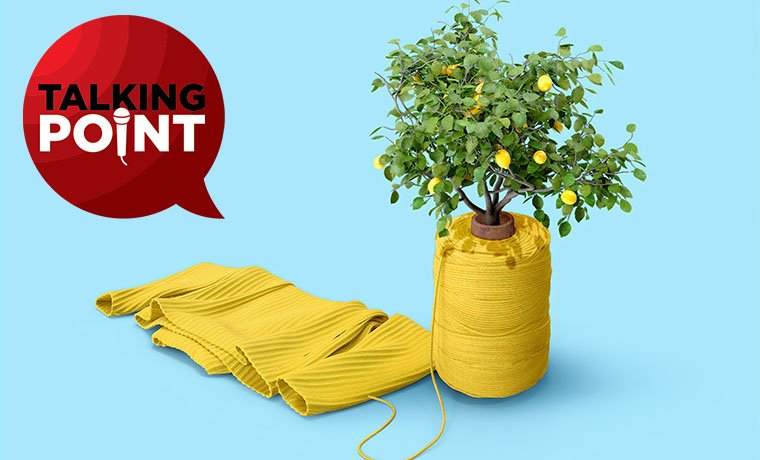 In a new report from CouriersPlease, 87 percent of shoppers said they are more likely to buy a product that is ethically produced or sustainably sourced.
Every year, the fashion industry adds more emissions than any other retail industry, with it expected to contribute more than a quarter of the world's carbon budget by 2050.
Retailers that are transparent about supply chain and souring have proven to be a popular choice amongst Aussie consumers. According to the report, 85 percent of Australian shoppers want retailers to be more transparent about the origins and sustainability practices of their products. Furthermore, consumers would be more likely to purchase from a retailer that engages in ethical practices.
"Our research reveals that Australians are becoming more conscious shoppers and are starting to make more considered choices by seeking, and purchasing, products that are sustainably and ethically produced. This is an important incentive for retailers to embark on sustainable initiatives within their own operations and supply chain," said Paul Roper, the Chief Commercial Officer at CouriersPlease.
From state to state, there is a general consensus that sustainability should no longer be a buzz word, but actionable practices. In NSW, 42 percent of residents said they would be willing to pay more for an item that is ethically produced. This is compared to ACT, in which 32 percent of residents said they would do the same.
Paying more for ethically sourced products is something that two out of three (41 percent) of Aussie consumers would agree to do.
Younger shoppers, such as those in the late Millennial and gen Z categories, appear to be more sustainably-minded, with 46 percent of shoppers under 30 saying they would pay more for a sustainable item. For shoppers over the age of 50, 34 percent said they would be willing to pay more for a transparent and ethically-produced item.
A higher proportion of women are also willing to spend more on sustainably produced products at 46 percent, compared with 36 percent of male consumers.
A large proportion of Australian retailers are making it in their best interest to stay transparent about the sourcing and delivery of their products, such as Country Road and Flora & Fauna.
Furthermore, luxury retailers such as Tiffany & Co have also shed light on the process of creating its jewellery, by being transparent about the diamond mining process and how the stones are developed into the accessories.
Courier and last-mile businesses such as CouriersPlease have made it a priority to put the environment at the forefront, by carbon offsetting emissions and reducing the amount of single-use materials within parcels.
"As a business, CP has taken giant strides towards achieving carbon neutrality. We recently gained LowCO2 Certification for all our operations from The Carbon Reduction Institute, and are working on several other 'green' initiatives which will help us on our path to becoming a carbon-neutral carrier by 2025," said Roper.
"One such initiative is our partnership with sustainable sock company Manrags, which has provided all Australian households with access to a digital at-home textile collection service. This enables them to have their unwanted clothing and textiles collected from their front door and diverted from landfill by being either repurposed, reused or recycled.
" This 'out-of-the-box' thinking has not only revolutionised our self-serve returns portal, Boomerang, it has presented a blueprint for retailers and brands to pivot their business objectives and cater for the conscious consumer. This market often looks beyond the label and wants to know more about the company from which they are purchasing from," he said.
With such an increase in urgency for sustainable practices, it's more important than ever for retailers to introduce transparency and ethical sourcing into their strategies.
Introducing Talking Point, an exciting new series from Power Retail. Each month, we will cover a specific topic relevant to e-commerce. This month, we are showcasing and celebrating #Australian retailers. Watch out for this logo every month as we dive into new topics and investigate what it means to be an online retailer in Australia.