Talking Point: TradeSquare – The New Kids on the Block
The e-commerce industry is rapidly changing, and with the online boom that we're currently experiencing means the introduction of new players in the game. Roey Balbus, the CMO of TradeSquare, told us all about the launch of the new B2B marketplace that is set to change e-commerce.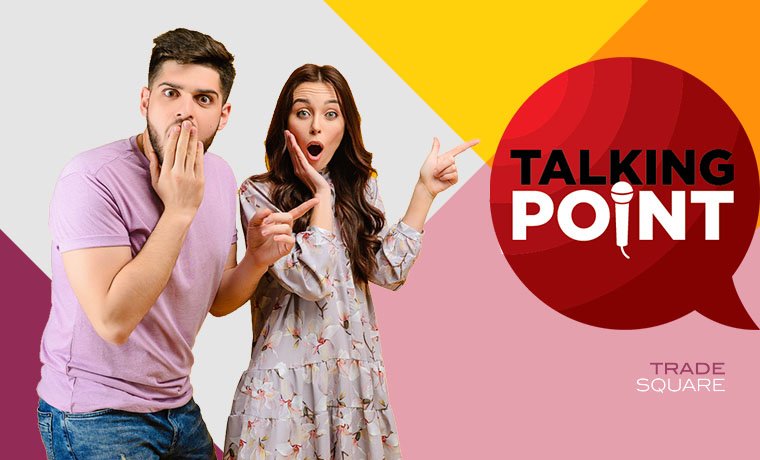 What was your inspiration for getting into e-commerce, and how has the business evolved?
TradeSquare is a new Australian startup launching a dedicated B2B wholesale marketplace featuring 1000s of products from hundreds of brands. 
Our team and our silent investors recognised that businesses Australia wide are experiencing unprecedented challenges in the wake of the COVID-19 pandemic. On the one hand, many are faced with declining sales and turnover as consumers are more restrained, while on the other social-distancing requirements have brought a sudden end to traditional ways of doing business: trade shows, exhibitions, sales representatives visits, for example. 
We undertook research in the marketplace talking to vendors and suppliers, including businesses as diverse as retailers, childcare centres, education providers and consultancies: all talked of time pressures, limited access to funds and concerns about needing to reduce costs. 
So we created TradeSquare – Australian owned, Australian managed and targeted specifically to Australian companies selling products to other Australian companies. The result is a dynamic marketplace where people can browse goods and supplies online 24/7. 
For vendors, TradeSquare removes a significant pain point: onboarding new customers with the requisite credit checks and background research – we take care of all that, so vendors can increase their sales knowing the transaction is guaranteed, and thus build customer relationships with companies they may never previously have been able to serve. At the same time, buyers are often deterred from ordering from new suppliers for the same reason: buyer registration, credit checks, etc. So we do all that for them. One application allows them to buy from hundreds of suppliers with more to come on board every week after we officially launch. 
Also, buyers can benefit from our partnership with BNPL company Zip which will fund purchases by approved buyers for up to 60 days interest-free. For a retailer, that potentially means they can browse, choose and buy products, receive them, stock them and sell them – all before they have to pay for them. 
How would you describe your e-commerce business model? What key features differentiate your offering?
One key differentiation is that we are focused solely on the B2B market specifically SME's. We do not sell to consumers. Only pre-registered and approved buyers and sellers can trade on our platform. 
A second is that we are all-Australian by nature. Many companies are reluctant to order goods from high-profile international marketplaces because they lack confidence in delivery promises being met, or they have concerns about duties and taxes when the goods land in Australia. Anyone who shops on TradeSquare can be confident that the goods are being sourced in Australia (even if they may originate from offshore), that the price they pay is exactly what they agreed to on the site and that if something goes wrong with the order, the supplier is local and easily contactable. 
Of course, a third point is an offer of financing goods in transit for up to 60 days interest-free, due to our close association with Zip.
Finally, while retailers have traditionally had easy access to wholesalers, other business groups including schools, childcare facilities, councils and many service industries may not be familiar with buying wholesale. TradeSquare will provide them with an alternative, cost-effective, easily accessed source of products, without risk. 
How has Stage Four changed the way you are currently doing business right now? 
By its very nature, a marketplace is a go-to source of goods and services in times of social distancing, movement restrictions or lockdowns. No-one, including us, wants to see a pandemic impact the way we live and work, but we are confident we can help businesses lower their costs, save time and overcome movement restrictions by trading online. 
Retail has dramatically changed in these uncertain times. As the industry adapts and changes, what have you learned along the way?
Every day we are learning more about how businesses are struggling in these uncertain times as we talk to new vendors signing up to sell on our site, and to small business buyers telling us how much they welcome our initiative. A message we have received loud and clear is that businesses very much support buying local rather than offshore – because we are all in this crisis together. 
Many retailers are pivoting to online as stores close for the next six weeks. Do you expect more retailers to stick to e-commerce after the restrictions have lifted? 
Smart retailers will look carefully at where consumers are shopping and how they are sourcing goods. If you look at markets like China, where the initial lockdowns occurred, you will have seen huge growth in online purchases of everything ranging from apparel and luxury goods through to groceries, ready-to-eat meals and restaurant takeaways during the first quarter of this year. Now that the restrictions are largely lifted, many retailers in these markets are reporting that their online sales are running higher than at pre-COVID-19 levels.
I believe a large part of the shift of consumers away from brick-and-mortar sales to online will prove to be permanent. People who may not have considered buying products online were forced to do so because stores were closed for so long. Now, they have found online convenient and perhaps easier than they may first have envisaged. They say it takes only 60 days to form a habit – and I think this has been borne out in many markets. Australia will be no different. That's not to say brick-and-mortar retailing does not have a future: It will always be with us. But COVID-19 has made online shopping more mainstream than ever before. 
Are there any exciting developments coming our way from your brand?
We will launch TradeSquare this month with several thousand products, many from well-known brands. But that is only the start. Our research has shown a thirst for the convenience of sourcing supplies online (as opposed to from a catalogue or a physical store) and we are working on ways of adding services for SMEs to the extensive range of goods we are building. Stay tuned! 
Introducing Talking Point, an exciting new series from Power Retail. Each month, we will cover a specific topic relevant to e-commerce. This month, we are showcasing and celebrating #Australian retailers. Watch out for this logo every month as we dive into new topics and investigate what it means to be an online retailer in Australia.
Like this story? Click here to find out more about Power Retail E-Commerce Intelligence or here to sign-up for the free weekly Pulse Newsletter for more essential online retail content.