The Future of WMS and How to Stay Ahead
Retailers cannot sell what they cannot see – as the online boom takes over retail, keeping up with demand is more important than ever.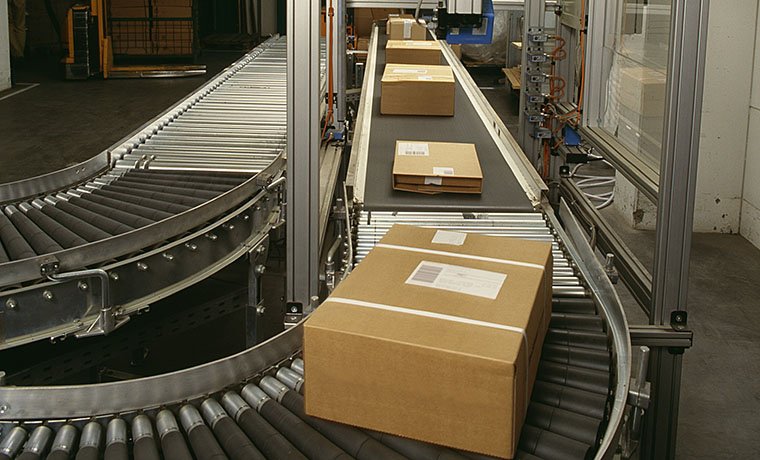 The months of isolation has caused many retailers to struggle with the demand for finding inventory for new orders. As a result, these companies have cancelled orders or partly fulfilled them.
So, why does this happen? Many of these retailers have a Warehouse Management Solution (WMS) that says that there is enough stock to fulfil an order. However, due to the enormous volumes going through the retailer's distribution centre (DC), there isn't enough stock by the time the order is placed. This is known as 'false inventory', as is often associated with older WMS systems that aren't able to handle the load of a real-time order.
In this current environment, with online retail further increasing in popularity, it's imperative that retailers have a versionless WMS platform that updates inventory details instantaneously.
What Should a Modern WMS System Look Like?
Warehouse management is one of the most important aspects of retail that should stay up to date to keep up with the increase in orders.
Ensuring an accurate picture of stock on hand allows retailers to safely manage every sale and shipment without worrying about cancelling orders and reducing customer satisfaction.
Manhattan Associates has debuted Manhattan Active WM, that's 'always current' and 'never needs to be upgraded'. The platform includes a redesigned UX, allowing management teams to 'quickly visualise', diagnose and take action anywhere in the supply chain.
"Manhattan Active WM is the result of a multi-year collaboration with our customers," said Brian Kinsella, Senior VP of Product Management at Manhattan Associates. "Today, we're delivering a WMS that is always current and never needs to be upgraded, yet is still fully extensible. We're delivering all-new modern mobile experiences for every user who logs in. And, we're delivering an architecture that expands automatically as volumes ramp up, and that embeds machine learning right into the core of the application."
The platform has an 'almost limitless' ability to scale up and meet fluctuations in demand. Its architecture can also be 'easily' extended at the data, services and UI level to meet the unique needs of each business.
"Manhattan Active Warehouse Management will give us a distribution solution that adapts as quickly as our customers' needs, with frequent and easy access to the latest technologies and new features," explained Miles Tedder, COO at Pet Supplies Plus.
"This solution takes care of all of the system and software maintenance, allowing us to focus all our energies on serving our customers."
Should Retailers Unify Supply Chain?
What does the future of supply chains look like? Meeting the customers' expectations for speed and convenience is more apparent than ever, and this is forcing retailers to adapt and adjust their supply chain management to keep up.
Manhattan Active WM streamlines and 're-engineers' the functions of the supply chain, including labour management and slotting optimisation. This ultimately creates a unified distribution application.
This WMS platform uses machine learning to orchestrate the DC automation and workforce for prime optimisation of DC.
"The new Cloud architecture, new user interface, and significant advancements in optimisation and employee engagement are wonderful. Any one of these improvements would have been impressive. Incorporating all of these enhancements in the new release is astonishing for a product of this scope," said Steve Banker, VP of Supply Chain Management for ARC Advisory Group.
For more information on the all-new Manhattan Active®  WMS, please visit: https://www.manh.com/en-au/active/supply-chain
Power Retail is dedicated to providing critical and live e-commerce retailer benchmarking data and shopper insights for the online retail industry. Click here to find out more about Power Retail E-Commerce Intelligence or here to sign-up for the free weekly Pulse Newsletter for more essential online retail content.