The Three Biggest Delivery Trends for a Post COVID-19 World
There is a bit of light at the end of the COVID-19 tunnel. Even after the virus crisis has passed, delivery and logistics may never be the same. Find out the biggest delivery and logistics trends to future-proof your retail business.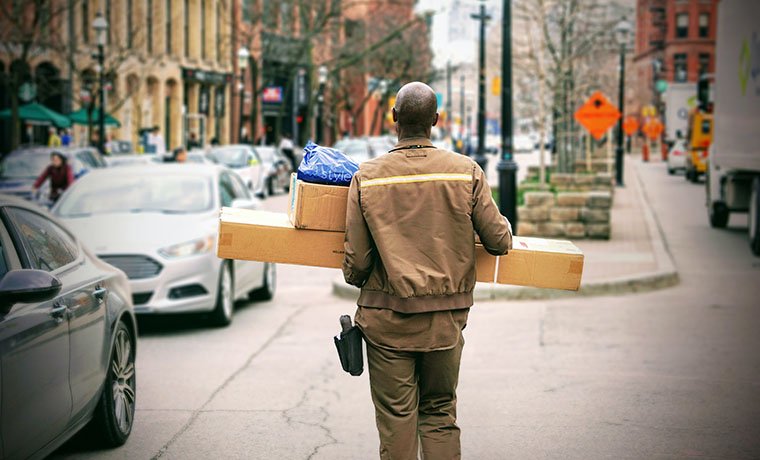 It's no secret this delivery is one of the hardest-hit platforms in Australia at the moment. As retail stores start to reopen, there are weeks of delayed and undelivered e-commerce packages in the sidelines.
According to Roy Morgan, consumer confidence is starting to lift up again, after it fell 70 percent in the first few weeks of the COVID-19 outbreak.
"Confidence continued to gain last week, though the pace of increase eased," said David Plank, the Head of Australian Economics, ANZ. "The recent gains have resulted in the index recovering some 70 percent of the fall seen in the last two weeks of March. The gain likely reflects the continued good news on the path of the pandemic in Australia and the associated progressive easing of restrictions. The challenge for the coming week will be how households react to what is expected to be dire news on the state of the labour market.
In an effort to continue the increase of consumer confidence and bolster trust and loyalty, here are a few of there leading delivery trends that may stay with retail after the virus has passed.
1. Drive & Collect
Drive and Collect is one of the few trends that may outlast the virus, thanks to its effectiveness. Bunnings introduced the delivery option for its customers at the end of April. The system essentially works the same as Click & Collect, however, the customer doesn't leave their car. This was mainly used as a safety precaution, but it offers an excellent new method of delivery for multichannel retailers.
"We're taking a common-sense approach to finding ways to quickly adapt our business," said Miek Schneider, the Managing Director of Bunnings. "This is just another example of how we are adapting our business to this changing environment and our store teams are doing their best to provide customers with the best service, while keeping everyone safe."
This isn't the first time an Australian retailer has offered a park and collect service. in 2017, Woolworths began offering the service to some of its stores across the country. "Not only do customers want ultra-convenience and personalisation, they also want the experience to be painless and seamless. The Woolworths app will send you a notification when your order is ready, and you can alert us when you're close by, so that we can have everything ready for your arrival," said Lisia Roth, Woolworths Head of Online Operations in 2017.
This is a concept that works best for retailers with multiple store locations and an online offering. "Coles and Woolworths have the advantage of having many physical locations close to consumers. In addition, the major supermarkets already have the scale and logistical strength to expand their online capabilities through options such as click-and-collect," said Nathan Cloutman, an Industry Analyst at IBISWorld, in July 2017.
So, why is it becoming so popular now? As Australians self-isolate, there is growing concerns about the spread of a second wave of infection after restrictions are eased. "There's going to be that extra level of anxiety over in-store experiences," Kate Morris, Founder of Adore Beauty. "The 'Did I touch something? Did I sanitise? Did that person breathe on me?' I don't think people are going to forget about that." For consumers who want to simply get out of the house but avoid seeing others, drive and collect may be A perfect blend of an in-store and digital experience.
2. Transparency and Communication
The first five months of 2020 have undoubtedly been different from anything Australians have experienced in their lifetimes. As a result of the outbreak and lockdown in mid-March, businesses shared thousands of emails discussing their transparent plans of action during the outbreak. While it was supposed to maintain transparency between retailer and consumer, many found the emails annoying. "I am unsubscribing from every company that sends garbage," said Debbie Levitt from Medium.
While these emails may not have been so effective for retailers, the next big thing that will resonate with consumers is the transparency about deliveries. These are unprecedented and uncertain times, so keeping consumers in the loop about their purchases provides a sense of certainty. Adding information about the delivery process and difficulties that the business may be experiencing can also boost consumer confidence and trust. Updates on delivery delays, stock shortages and longer waiting times from the warehouse can ultimately be the key to strengthening customer loyalty.
3. A Change in Returns Policies
In the last few weeks, there has been an 80 percent increase in parcel volume, which as put a major strain on the logistics sector. In a study from Doddle, 72 percent of Australians will check a retailer's return policy before committing to a purchase. Moreover, 42 percent of Aussie shoppers said they would stop shopping with a particular brand if they've had a bad returns experience.
"Consumers are becoming increasingly discerning in all aspects of the online shopping experience, not only comparing products between merchants but in critiquing the delivery and returns options offered too," said Justin Dery, the CEO of Doddle APAC. "All retailers understandably want to mitigate the impact of returns on the bottom line, but making the process harder or less attractive for the end consumer is not the way to do it. The research indicates that this mindset will actually result in fewer customers, which no retailer can afford in this challenging climate."
As a result of the elongated delivery times and strain on logistics, many retailers, such as online retailer Nasty Gal, has extended its returns policy from 14 days to 30+. This allows customers more time to return a purchase from online.
For multichannel retailers, it may be the opportunity to allow in-store returns. This may be an 'untapped revenue opportunity' for retailers, as 15 percent of Australian shoppers said they have made additional purchases while returning an online purchase in-store. Of those 15 percent of the consumers making a purchase, 89 percent of them said they made a purchase of more than $200.
"Retailers with a small or no physical store network can provide consumers with the same level of convenience by offering services such as the Australia Post Collect & Return network. This service allows customers to drop off their e-commerce returns at post offices, supermarkets, pharmacies, department stores and shopping centres," Dery explained.
While we're seeing a collective light at the end of the tunnel, there's still a long way to go. Will retail ever be the same after the world returns to 'normal'? It's impossible to say. However, there are a few ways that retailers can make a transition into the 'new normal' as frictionless as possible while increasing customer loyalty.
Power Retail is dedicated to providing critical and live e-commerce retailer benchmarking data and shopper insights for the online retail industry. Click here to find out more about Power Retail E-Commerce Intelligence or here to sign-up for the free weekly Pulse Newsletter for more essential online retail content.