Three Common Mistakes Retailers Are Making – Q&A with Campaign Monitor
Coming off the back of one of the most shopping crazy seasons of the year, retail sales have begun to slow. From Click Frenzy to Boxing Day, how can retailers continue the momentum even after the holiday period has ended? Adii Pienaar, VP of Commerce Product Strategy of Campaign Monitor tells Power Retail some of his tricks.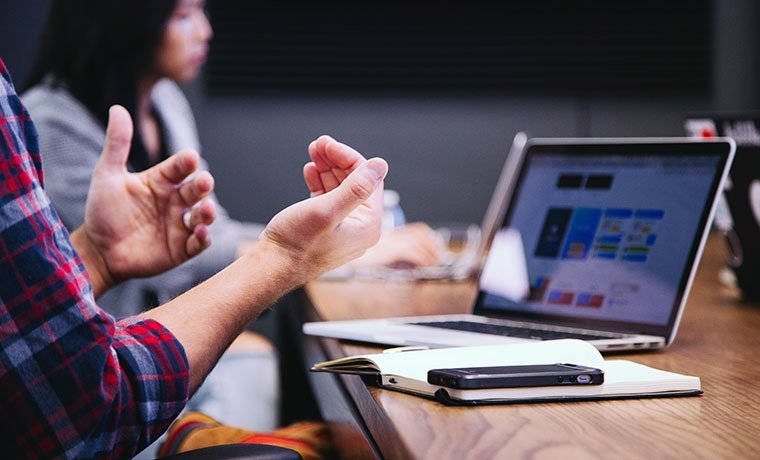 This is one of the slowest times in the retail calendar. What would be an easy way to help retailers fight shopping fatigue from customers? 
Whilst customers might be suffering a bit of shopping fatigue, they likely have a lot of energy elsewhere in their lives. Our human nature is focused on renewal, rejuvenation and aspiration at the beginning of a new calendar year and New Year's resolutions are a prevalent part of our shared vocabulary. 
The way I would thus engage customers in early 2020 is the appeal to that aspiration and 'sense of self'. Marketing this time of the year should be less sales-focused and more engaging and interactive. Find ways at how you can use one-to-many tactics to spark one-on-one conversations with customers. The brands that can have those one-on-one conversations with customers will be the brands that win.
One email marketing tactic that businesses could try is to ask for feedback or run a survey, where you ask, "What new products would you love to see us launch this year?". This is a great conversation starter and beyond the valuable insights you get from customers, businesses also have the opportunity to make tailored product recommendations to those customers based on their feedback.
Critics say that the 2019 Christmas period was one of the worst in the decade. What do you think was the catalyst of this? How can online retailers bolster further sales in the January period? 
We have likely reached 'peak retail'. Black Friday and Cyber Monday are USA-borne initiatives that have spread all over the globe in the last couple of years, which has seen sales in the last quarter of our calendar years skyrocket. The reality though is that disposable income isn't infinite and that it is impossible for gross sales to continue growing at the same pace every year. And in the same vein, it is easier and cheaper than ever to start a new business; so businesses have more and more new competitors who want a slice of the sales pie every year.
Online retailers should thus not focus on bolstering sales in January (or for the next couple of months) as their first priority. The best thing they can do is to firstly focus on being as profitable as possible in the long-term. Remove or improve anything that jeopardises long-term profitability.
Peak retail periods give us instant gratification; real businesses are built in the long-term though.
What are three common mistakes you see online retailers making during this time, and how can they resolve them? 
The first mistake is to start the year assuming that one's business will automatically grow at the same pace as the year before. Or worse, making plans that require your business to grow at that pace. A focus on long-term efficiency, efficacy and profitability will yield much better results, than short-term or immediate wins.
Business owners in the ambitious and aspirational state that comes with a new calendar year also tend to make big plans for new things they want to do and achieve in the year ahead. This is often in addition to or on top of existing operations. The problem with this approach is that more is not always better and these additional plans may come at a cost (which may be too high to bare). The bigger risk is that these plans actually neglect the boring parts of one's business, which is to review what one has and making that better. That improvement is often through the elimination of costs and friction, which is unsexy and hard work.
The other common mistake we see is completely the opposite of the above: not planning at all. Piggybacking on our human nature and tendency to think about new year's resolutions, this is the best time of year to plan out everything that relates to one's business. Not such big, conceptual ideas, but concrete tactics and campaigns. One example for online retailers would be to plan out their email marketing calendar—identify the campaigns that they'll run when they'll run those and what assets they need to successfully execute those. It is easier to do this planning and preparation now, than when one is running at full pace and you have a week before a promotion to pull everything together.
There have been a plethora of retailers who have filed for voluntary administration in the last few months. What can we expect to see for online retail in the next 12 months?
Globally and as a whole, online retail will continue to grow. The trend that moves retail spending from physical to digital spaces will not slow down.
Brands should however also expect more competition and it will be especially interesting what happens with paid acquisition channels such as Facebook, Instagram, and Google, which has become significantly more expensive in the last couple of years. With the added scrutiny about data and privacy, online retailers may need to shift their attention to other channels or tactics to keep bringing new customers through the door. This is where a retailer's own email list becomes so valuable because it is not owned or governed by an external platform.
Online retail and the most successful brands will thus evolve in 2020. I expect a trend where brands will become more customer-centric, find ways to scale one-on-one, personal interactions and truly build a loyal customer base that will support a business and brand for the long-term.
Do you have any final advice for online retailers going into the new decade?
Regardless of whether you are the business owner/entrepreneur or the employed marketer, the first question to answer for the next decade is why you are working on the thing you're working on. Having a good answer for that and having that in alignment with who you already are will help you make long-term plans that will make this new decade great.No online retailer will win this decade in 2020, 2021 or 2022. The best brands and businesses of this decade will win because they were consistently great for 10 years, which in turn enabled them to still be around in 2030. (Hint: Only profitable, sustainable businesses can achieve this.)
Like this story? Sign-up for the free Pulse Weekly Newsletter for more essential online retail content.