Four Ways to Get the Most Out of TikTok Advertising
If you've scrolled any platform online in the last six months, you'll understand the power of social media and the influence it has over the next generation of shoppers. Power Retail spoke to a wide range of e-commerce and social media experts to create an engaging and successful TikTok campaign.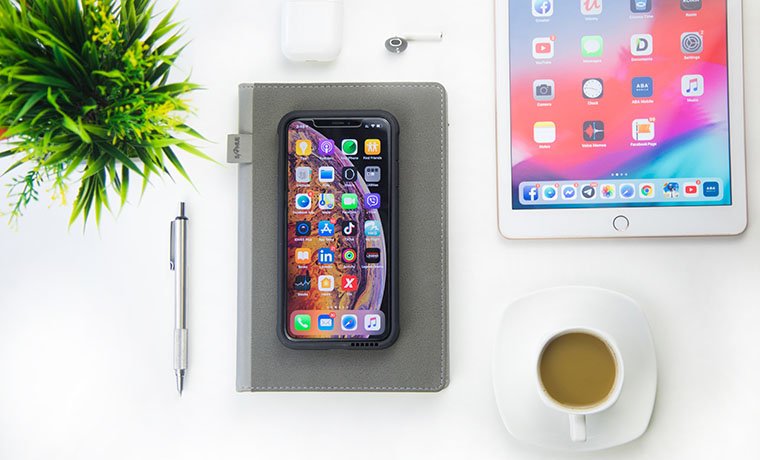 TikTok has been one of the world's most successful social media platforms, so it's no secret that retailers should be taking advantage of it. However, as with all platforms, there are tips and tricks that retailers should pay attention to for maximum results.
Understand Your Demographic

Unlike traditional social media platforms such as Facebook and Instagram, TikTok is mostly used by the Next-Gen shopper. "First, make sure your audience is on TikTok," said Meg Coffey, social media expert. "Yes it's hot, but it's not right for EVERYONE and EVERY BRAND."

When TikTok first began, it was extremely popular for users under the age of 15, but it has since transformed into an App that is popular with celebrities, influencers and other brands. However, it's still a popular choice for users under the age of 25, so be sure that you are using ht platform to reach a particular demographic, not just for the sake of it.

Furthermore, when creating an ad for TikTok, be mindful that Marketers and Creative will have to analyse the trending topics on the App.

"You can't run the same ads you've run everywhere else," Coffey told Power  Retail. "This is a completely different platform. You need to use the discover page to see what's trending and how things are shown. You'll also get to know your audience. To create good content, you have to watch good content."

Understand the Ad Space and Qualify Your Brand

Before you begin your ad campaign, you must qualify the brand for eligibility. Unlike Facebook and Instagram, which is quite straightforward regarding ads, TikTok takes a bit of extra work.

"It works basically the same however based on ad objectives (varying by country). Depending on your campaign objectives different ad objectives will be suitable. Traffic is always my favourite," said Meg Coffey. "Can do retargeting but you need the TikTok pixel and an audience of at least 1000 users."

An important aspect to remember before beginning your TikTok campaign is the price that comes with it. "Ads are expensive, like back in the Snapchat early days expensive," Coffey told Power Retail. "Minimum budgets are $500 at the moment, which is insane. Some campaigns such as in-feed video require $25k, minimum. It's better to let the big boys fight this one out and stick to the other platforms we can afford."

TikTok advertising is similar to other platforms, but the small differences between them can make or break your performance. "TikTok Advertising – similar to Instagram you can take advantage of TikTok advertising which includes native content and brand takeovers allowing brands to create images, videos and have links that are linked directly to your website or landing page," said Judy Sahay, the Founder and Managing Director of Crowd Media Group.

Challenge Your Shoppers

The TikTok demographic is unlike many other social media users, but it's also similar in many aspects. Think back to the early days of YouTube and Facebook, where 'challenges' were prevalent. Now, Instagram and TikTok are taking the lead and sharing challenges for users to engage. A great way to do this is by launching a hashtag synonymous with your brand.

"Launch a hashtag challenge for your retail," said Judy Sahay. "This is a great way to get your customers to create 'user-generated content'. Encourage users to use a particular hashtag and tag your products in their videos. The one with the most views, clicks will win specific products. This is a great way to build your tribe very quickly."

Collaboration is Key

Social media is one of the best places to start collaborating. As with all platforms, there are influencers that can widen the demographic and audience for your brand.

"Collaborate with TikTok influencers," said. Judy Sahay. "Similar to Instagram, TikTok have thousands of influencers you can co-create content with. You still need a strategy in place, find people who believe in what you believe and are aligned with our values. With influencer collaborations, you can build a strong following fairly quickly and cross-promote content."
TikTok has proven that it has the staying power for the next generation shopper. As it continues to grow, retailers that better understand its potential and possibilities can help make it one of the leading platforms for capturing a new audience.
Power Retail is dedicated to providing critical and live e-commerce retailer benchmarking data and shopper insights for the online retail industry. Click here to find out more about Power Retail E-Commerce Intelligence or here to sign-up for the free weekly Pulse Newsletter for more essential online retail content.