Want to Succeed in Retail? Upskill in IT
The current e-commerce boom has shown that retailers need to adapt in order to survive, but it's not just the industry that needs to upskill – it's job seekers too.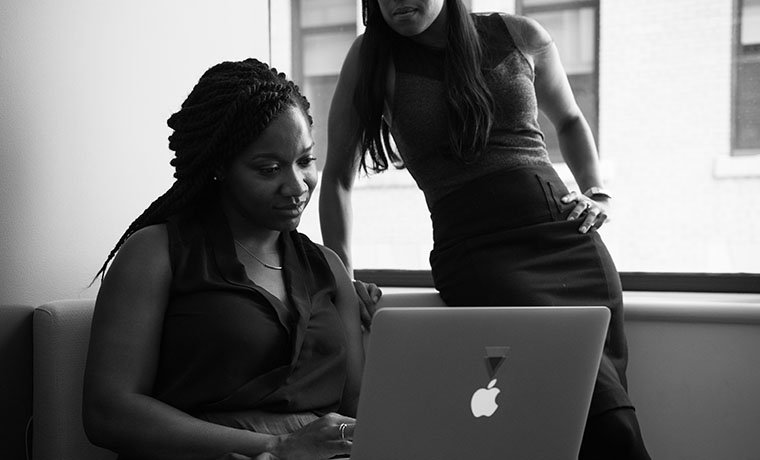 The industry is currently going through the loop – traditional forms of retail have taken a seat, and digital platforms have begun taking over.
A multitude of omnichannel retailers have experienced a boom in online sales since the pandemic temporarily shut down stores. Shoppers who could no longer leave their house had to turn online to do their regular tasks.
How Has Retail Changed?
For Karen Edbrooke, the Founder of Big Girls Don't Cry Anymore (Big Girls), the idea of retail has changed forever.
"With social distancing restrictions in place, COVID-19 has pushed many Australian businesses into the world of e-commerce. And, people are shopping online more than ever," she explained.
"Our online sales have grown by over 50 percent during isolation – these numbers really surprised us! We have worked incredibly hard to increase our online services, support and marketing so that we can provide lingerie to women all over the country."
The lingerie and swimwear brand experienced 50 percent growth in its online sales, which has driven the retailer to introduce innovations such as virtual bra fittings via Skype and FaceTime. "Fitting sessions are taking longer as staff now also showcase styles and different products as part of the process," she said.
Adapting to Customer Expectations
With the explosion of popularity for online retail comes a change in demographic. While most online shoppers understood the process involved with e-commerce, older shoppers who aren't as tech-savvy may need an extra bit of help.
"Our staff need to be able to assist customers with their technology needs to ensure they are able to undertake the virtual sessions with ease. Some of our customers are not that technology savvy and need help to work things out," said Edbrooke.
Omnichannel and pureplay retailers from around Australia have seen similar experiences, with Accent Group seeing a 150 percent increase in digital sales and Rip Curl experiencing a lift in digital sales of 151 percent.
As retail continues to develop its online offering, it's imperative that its team understands that the future is digital.
"What we've found is that our retail job skills have changed significantly. Our staff now need to be tech capable and confident working with different technology and digital platforms and programs," said Edbrooke.
"Retail jobs are no longer 'retail jobs'. They are tech jobs with a retail focus. COVID-19 has changed retail forever and the skills needed to work in a retail environment."
What Does a Retail Job in 2020 Look Like?
Whether its brick and mortar or e-commerce, those looking to work in the industry will have to overlap and understand that new skills are required to stay ahead.
"Retail jobs are no longer 'retail jobs'," said Edbrooke. "They are tech jobs with a retail focus. COVID-19 has changed retail forever and the skills needed to work in a retail environment."
Endbrooke said that her 'ideal employee' must:
Have 'excellent' tech skills
Understand digital platforms, including Skype and FaceTime
Be social media savvy
Be able to produce engaging video content
Understand e-commerce platforms
"Jobs in retail are no longer about sales and service – they are about tech and communication," Edbrooke said.
It's not just brick and mortar employees that need to upskill – those who work in marketing, CX and everything in between need to also upgrade their skillset to help ride the wave.
In the last six months, customer behaviour has transformed. For marketers, develop a strong understanding of how a customer sees the retailer, and where retailers can improve.
"Our expansion plans had been in place for a while, however, COVID-19 really accelerated this process," said Edbrooke. "As a team, we realised that our online services and offerings were more important than ever in this heightened time of worry and isolation."
Ultimately, retail is rapidly changing the way Australians shop forever – if they don't keep up, it runs the risk of collapsing. The same goes for retail employees – in order to stay successful in e-commerce, it's time to upskill.
Power Retail is dedicated to providing critical and live e-commerce retailer benchmarking data and shopper insights for the online retail industry. Click here to find out more about Power Retail E-Commerce Intelligence or here to sign-up for the free weekly Pulse Newsletter for more essential online retail content.