Ways Retail May Change After COVID-19
Retail has undergone seismic shifts in the last two months since the worldwide outbreak of COVID-19. However, with all major changes, there will be some rubble left behind. How will retail change after the virus has died down, and will this change the industry forever?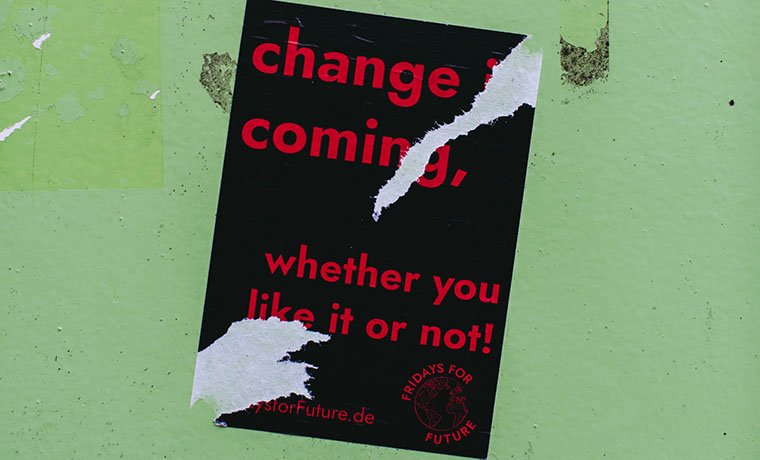 From local retailers to an increase in digital sales, retail is going to experience a massive cultural shift. Due to the outbreak, consumers will adjust their spending habits, have a better understanding of e-commerce and deliveries are expected to get faster and cheaper. Here are the ways that retail will change after the outbreak.
Local is Leading
In a recent report from Google Trends, the term 'Australian made' has peaked in searches, experiencing an increase from 41 at the end of March to 81 the following week in early April. Since then, there's been a 140 percent increase in searches for 'Australian made clothing', something that Jane Cay, the Founder of Birdsnest, discussed in the third instalment of the Let's Regrow Town Hall information session on Thursday.
"Interestingly, our growth in Australian-made product has been huge," she said. "We've found that searches around 'Australian made', according to Google Trends, searches have been at the highest they've in been in five years."
For Birdsnest, the retailer has seen an 850 percent uplift in traffic to the Australian-made page over April. Moreover, there has been a 2000 percent increase in sales from that traffic as a result." Many retailers across the country are pivoting their product offering as a result of other stores closing. Noni-B has shifted from selling womenswear to also selling beauty and health goods as a way to offset low sales due to self-isolation.
Delivery – Now and Cheap
Australia Post has been dealing with more deliveries during the COVID-19 outbreak than it did during the Christmas period of 2019. However, even after the crisis has lifted, it may not get any easier. In a new report from Retail Touchpoints, 88 percent of consumers said they were 'willing to pay for same-day (or faster) delivery services' – however many consumers are not willing to pay much for the speedy delivery times.
As stores closed across the country, the demand for products was apparent. With the strain on delivery, it's harder than ever to support the logistics industry until the travel bans are lifted. As a result of its much-needed delivery times, consumers may become accustomed to the faster delivery options, as well as the need for cheaper delivery options.  In the Let's Regrow Town Hall information sessions, there was a noticeable increase in home deliveries, with the rate increasing from 76 percent in March to 83 percent in April.
Embracing E-Commerce
E-Commerce currently accounts for ten percent of all retail sales in Australia, but it's safe to stay that this number won't stay this way for long. As more consumers become acquainted with the nine platforms, it's expected that this trend will be on an upward trajectory. According to the Let's Regrow Town Hall information session on April 16th, there was a two percent increase in multichannel purchases, with 47 percent of shoppers making a purchase. Moreover, 26 percent of shoppers made an online purchase using a pureplay retailer, and 18 percent chose a marketplace. For retailers, it's the best time to introduce or optimise the online shopping experience for the future.
For consumers, the fear of catching COVID-19 may be on the decrease, but the idea of having items sent to you without others touching it may be a trend that follows after the crisis has ended. Online shopping reduces the amount of moving and handling that brick and mortar stores do, and may become an attractive incentive for consumers who are cautious about the spread of the virus even after the outbreak has subsided.
The Next Months Ahead
It's going to be a tough time for everyone – retail included. In the third instalment of the Let's Regrow Town Hall information session, the amount of online sales has begun to decrease. "Though levels are still well above the average and more than 50 percent above the same period in 2019, it is a sign that the rate of growth accelerated by short term needs-driven purchasing has peaked already," said Grant Arnott, the Managing Director of Power Retail.
In the middle of April, there were signs that online spending was set to increase. However, that sentiment has changed. "In spite of relative stability and rising consumer confidence, that measure has significantly declined," Arnott said. What are some of the reasons behind this drop in spending? "The key reason why online shoppers are reducing their online spending is that they are only spending on essential items (reflected in the needs-based surge through late March/early April," Arnott said.
This will most likely continue as the months go by, even after the self-isolation period ends and stores reopen. "Many online shoppers are now running dry, cashing in rewards and gift cards while avoiding credit cards, meaning the next month will be tougher for e-commerce than the mini-boom we have seen in April," Arnott said.
Power Retail is dedicated to providing critical and live e-commerce retailer benchmarking data and shopper insights for the online retail industry. Click here to find out more about Power Retail E-Commerce Intelligence or here to sign-up for the free weekly Pulse Newsletter for more essential online retail content.