"We Have Been Busy…" Inside Klika's Gangbuster Growth
It's been a big couple of years for Klika. In the span of 24 months, Klika has gone from a pureplay retailer to an omnichannel platform, wholesaler and logistics provider. We spoke to Leo Zaitsev, the Director Commercial Operations, about the fast-tracked growth the business has recorded, and what's next.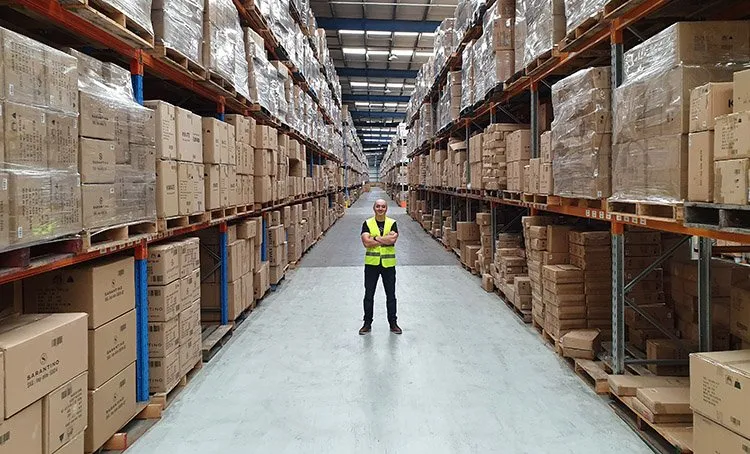 "It feels like we compressed five years of accelerated development and growth into a 24 month period," Leo Zaitsev tells Power Retail. Since the early days of the pandemic, Klika has undergone a rapid transformation, expanding its offering beyond just e-commerce.
"Our business has evolved from a pure-play e-tailer to an omnichannel retailer, wholesaler, and logistics provider," he says. There has been a lot going on for Zaitsev and his team, and it's not just for Klika or Powertrain; the child brand Kahuna, which sells trampolines and other equipment, has expanded rapidly into sports and outdoor play equipment.
"Leveraging the brand equity we had grown over the last 15 years in the e-commerce space, we expanded into wholesale, with our Powertrain and Kahuna brands now sold through the likes of Decathlon and Costco, and we are exploring further opportunities with other traditional retailers."
If that wasn't enough, there have also been the expansion of next day delivery services across Melbourne for bulky goods, partnering with myriad national retailers through marketplace strategies. "In a nutshell – we have been busy…" says Zaitsev.
Looking at the last 24 months, Klika's customer behaviour has undergone a 'pendulum swing'. As expected, there was an enormous increase in online orders and deliveries in 2020, but this has swung back to a return to in-store purchases in the last two months. "This is primarily driven by consumer unwillingness to risk the delivery delays they have experienced over the preceding months which have been well publicised in the media," Zaitsev says.
There has been an increasing expectation of a unified shopping experience, the team at Klika have noticed. "As consumers were restricted during lockdowns in the way they shopped and interacted with retailers, the expectation that a unified shopping experience is provided across all online channels and traditional retail is now even more relevant," Zaitsev tells us. Moreover, demand for product videos has become a popular behavioural shift.
With these changes in behaviour comes the increasing emphasis on personalising interactions and digital marketing. "[In the last 12 months] online advertising budgets of most retailers have soared, with the bricks and mortar businesses rapidly pivoting to online retail, recognising that online retail was their primary source of revenue during lockdowns," he explains. "The ads we serve are more personalised and relevant than they have ever been, and our ROI reflects it."
As such, the team at Klika have 'honed in' on their geo-advertising campaigns to drive higher foot traffic levels. "We have been rolling out more product and branding videos to cater to the growing consumer appetite for videos. We are also due to launch live shopping videos and customer live video interaction with our showroom staff, to meet the growing demand," he says.
Will these changes become a permanent shift in 2022 and beyond? For Klika, absolutely. "Recognising the convenience of on-demand delivery and the significant investments made in that space, the convenience of on-demand, same day and next day delivery is undoubtedly here to stay," Zaitsev tells us. "The channel-less approach to retail is simply an evolution and further convergence of traditional retail and e-commerce. Consumers will become agnostic in the way they shop and interact with retailers, as long as the experience is unified, personalised, and seamless across retail channels and the communication with the retailer."
Aside from the obvious changes in consumer behaviour, what have been the most significant changes for Klika in the last 24 months? "The prevalence of on-demand delivery has created a noticeable shift in consumer expectations as consumers are no longer prepared to accept the uncertainty of delivery time-frames and delays, and instead opt-in for next day delivery services or Click & Collect, when available," Zaitsev tells us.
In the last two months, the team at Klika have noticed a significant increase in the average items per cart and AOV. This is especially prevalent with its home living brand, Sarantino. This suggests that with the "reopening of international borders, consumers are preparing for visitors and furnishing their homes in anticipation of new arrivals," Zaitsev explains.
There have been fresh challenges along the way. From heavy investment into the supply chain and stock management to a 'lost appetite' for e-commerce investment, the adjustment from a post-lockdown environment is presenting fresh challenges. "The significant tests to the relationships in the supply chain and last-mile delivery cannot be overstated," says Zaitsev. "Notwithstanding the very diverse range of products Klika sells, we are in a very fortunate position of having strong and long term relationships with our key suppliers around the world, including Australia, which ensured that we could mitigate the supply chain disruptions experienced by most retailers."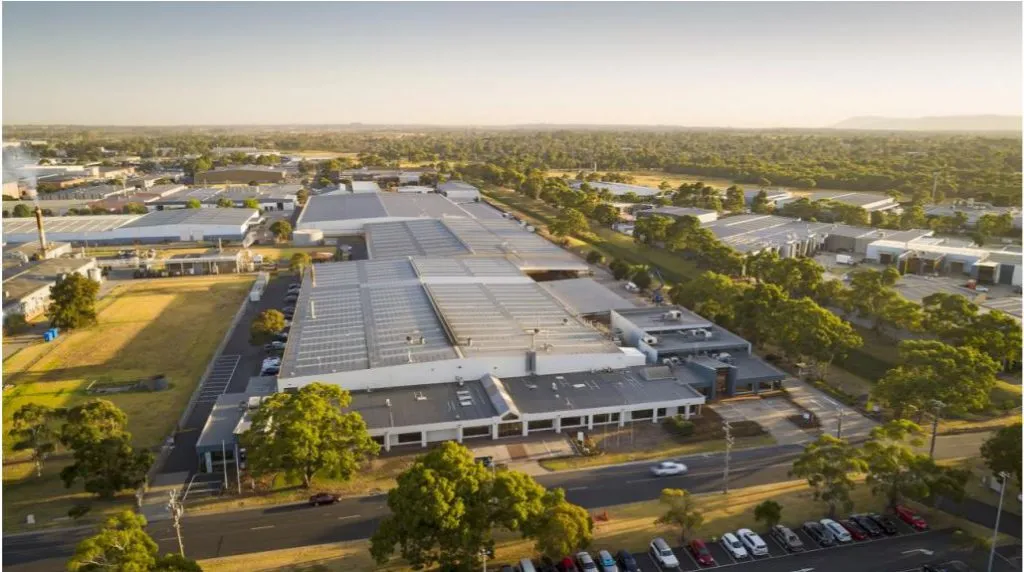 Klika currently has an 18,000sqm warehousing space, which has contributed to the business' success, giving them the ability to hold larger levels of stock, adding manufacturing and ongoing sea-freight congestion. "The significant increases in sea freight costs and manufacturing lead times since the beginning of COVID have had material implications for the cost of imported goods but in turn also meant that we as a business introduced better stock management systems and forward planning," he tells us.
"From an investment perspective, we have seen a rapid loss in investment appetite for listed e-commerce businesses which have failed to meet some of the ambitious targets set in their prospectuses," he says. "Investor focus has returned to profitability, being at the core of the business, rather than the burn rate for the sake of growth, and the phenomenal valuations previously adopted based on multiples of revenue are no longer being considered."
Last-mile remains a challenge on a national scale, especially for e-commerce retailers that sell bulky goods and deliver to rural areas. Moreover, a change in appetite from logistics companies to move bulky items from a B2C basis is also presenting itself as a challenge. "To mitigate this challenge, some of our counterparts have launched their own local delivery services or are relying on gig-economy drivers to better manage the consumer delivery experience, however, this requires a significant investment in the storage of goods in multiple geographical locations around the country," Zaitsev says.
It's an issue that Klika has faced, too. "As all online retailers in Australia, Klika has also been impacted by last-mile delivery challenges," he says. "We mitigated these challenges by offering next day delivery services for bulky goods in Melbourne, expanding our pool of national carriers to diversify our delivery concentration risk, and implementing a reporting and algorithm system which allows our customer service team to be alerted and preemptively commence investigating delayed deliveries before the consumers contact us."
Zaitsev understands that customers are 'fed up' with the poor delivery options offered, and he believes that they're willing to pay a little extra for a better service, and will defect to retailers that offer such solutions. "This presents a significant opportunity for a carrier to take advantage of the opportunity and take market share from the carriers which are underperforming," he tells Power Retail.
Looking to the future, what does Klika expect to dominate the retail scene? In the immediate sense, channel-less retail will not be a buzzword, but a way forward. "As consumers and retail re-emerge from lockdowns and restrictions imposed, to shop in the way they prefer, consumers have evolved to become more fluid in their shopping behaviour and the consistent and personalised shopping experience they expect from retailers they choose to transact with," he says. "Retailers which fail to offer this, or attempt to restrict the way their customers interact and ultimately shop with them risk becoming irrelevant and fail."
He also predicts that social commerce and live streaming will be the next big thing, as well as the on-demand delivery of goods, which has been taking off in the US.
Is there anything that he doesn't expect to take off? "I don't believe augmented reality and the way it has been used in online retail thus far, will last, unless there are significant improvements made in that area, consumers will avoid it enmassed," he tells us.
And what's next for Klika? There will be the launch of two additional child brand sites, which will be launched later in the year. "The sites will sell products within the product categories and associated brands we own, and we expect to replicate the success of Powertrain.com.au and Kahuna.com.au and the strong ROI we achieve on these sites," Zaitsev says.
The e-commerce landscape is changing. With a Power Retail Switched On membership, you get access to current e-commerce revenue and forecasting, traffic levels, average conversion rate, payment preferences and more!