What a Second Wave Could Mean for Retail
Victoria is currently rolling back its plans to open up after more COVID-19 cases were confirmed over the last few days. As a result, tough restrictions have caused many businesses to plan for a second wave. So, what would it mean for Aussie retailers if there was a second wave, and what have we learned from the first?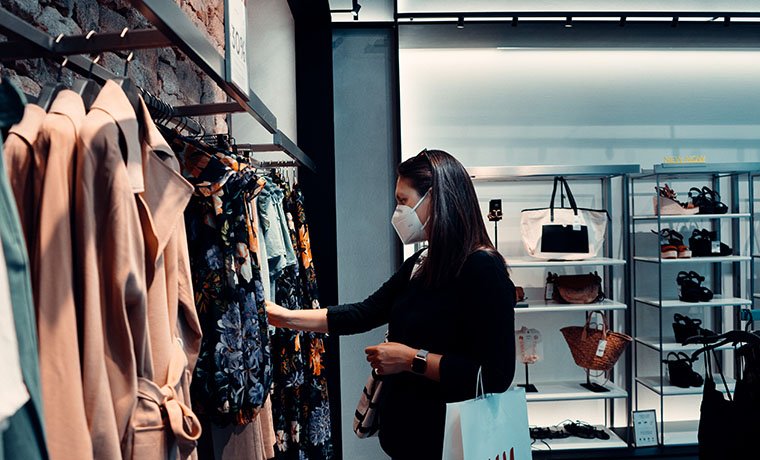 While it appeared there was a small light at the end of the COVID tunnel, it seems that some of it is closing off again. Restrictions are coming to an end, but there is the chance that a second wave may be coming our way.
While daunting to think about, there is always the chance that retailers may have to shut their doors for an extended period in individual states. What does this mean for retailers, and what are some ways to emerge on top after the second wave has come and gone?
Ramp Up Online Offering

Many retailers have re-opened their stores, but are using precautionary ways to manage the crowds. Retailers are subject to restricting a certain number of customers into one store at a time, with some using temperature checks before the customer is allowed on the premises.

Online has proven to be the Golden Child for businesses during the pandemic, so even after the crisis has been averted, there's no reason to slow down the offering. In fact, you should be just getting started.

For multichannel retailers, these low foot traffic numbers aren't enough to maintain a healthy business throughout the pandemic, so this is the best opportunity to ramp up e-commerce offerings. Unquestionably, e-commerce has exploded in popularity over the last three months. There's been a swell of demand for e-commerce in the previous two months, and as restrictions continue to cause a hurdle for businesses, this will only proceed further.

Switch Product Offering

While the pandemic is far from bein hover, ow is the perfect time to switch product offering. "Switch focus quickly to products in their inventory that they have more stock for or products that aren't made in China. This switch is easy and cost-effective to do with digital marketing. It's possible to build a paid media campaign within a couple of days to start promoting this alternative line of products via digital channels," said s Shuey Shujab, CEO of Whitehat Agency.

Connect with Local Suppliers

The borders have begun opening up for many supply chains, offering a sigh of relief for many retailers who have been on the sidelines for months. However, if there's a chance that another unprecedented event may occur in the future, it's imperative that retailers work with other supply chains, both locally and internationally, to provide goods.

"If there's not an existing relationship with a local source it's a good idea for businesses to identify providers of similar quality products from factories in countries not significantly impacted by COVID-19, with a particular focus on suppliers in Australia. This would have the double benefit of having a positive impact on Australian manufacturing," Shujab suggests.

Enable Contactless Click and Collect

IKEA and Bunnings have taken the pandemic into their stride and ramped up the click and collect offering for its customers. While it's not a viable option for some, those who have the means should quickly enable this process to prevent further spread of harm to customers and staff, and reduce delivery costs.

Furthermore, click and collect can maximise cross-sales by getting online consumers to enter a store or pickup location. Using click and collect discounts can help increase foot traffic when restrictions begin to ease, and reduce the pain point of sending items via the Last Mile.

"The March 2020 spike is a result of the COVID-19 bricks to clicks phenomenon where consumers are purchasing online rather than in-store. Many small businesses are working overtime to fulfil orders, so it really helps when they can organise dispatch and delivery both after hours and on weekends. Most of the locations within the Hubbed network are queue-free, which makes it a safer option. And Sendle also has contactless delivery at this time," said James Chin Moody, the CEO of Sendle.
While this cluster of cases in Victoria isn't a guarantee that we're experiencing the start of the second wave of COVID-19, retailers need to be aware of any changes that may happen. At the drop of a hat, retail was closed, and e-commerce was the country's only solace.
For retailers, it's more important than ever to ramp up an online offering – stay abreast of the latest changes and always put the customer first. In these times, social distancing remains one of the only ways to combat the virus, and online is the best way to keep everyone at arm's length while keeping businesses alive.
Power Retail is dedicated to providing critical and live e-commerce retailer benchmarking data and shopper insights for the online retail industry. Click here to find out more about Power Retail E-Commerce Intelligence or here to sign-up for the free weekly Pulse Newsletter for more essential online retail content.