What Australian Retailers Can Learn from Zalando's Bold Move
Zalando has taken huge steps to become a completely sustainable retailer. The European e-commerce platform has made the bold move to be an eco-friendly leader.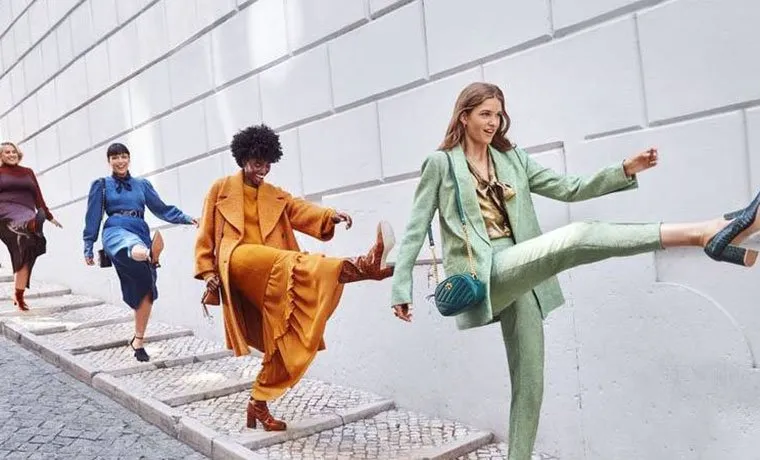 Zalando is one of Europe's leading fashion retailers. It was established in Germany in 2008, now selling lifestyle and fashion to 17 European markets. The retailer offers more than 300,000 products from 2,000 brands in fashion and lifestyle.
In a statement made by the company last week, the e-commerce platform has plans to cut off any non-sustainable brands from its platform by 2023.
This means that all 2,000 brands that are housed under Zalando's name will have to provide in-depth reports that reflect the Higg Brand and Retail Module.
"It is very promising to see Zalando driving change at scale through industry collaboration and self-regulation," Alice Kuepper,  Social Responsibility Strategist and Co-Founder, The Purpose Network, told Power Retail. "Initiatives like this have the potential to truly accelerate the wheel of change towards systematic sustainability actions."
The Higg Brand and Retail Module: Explained
The Higg Brand and Retail Module measures the environmental and social impacts of the supply and value chain.
The model identifies sustainability risks and impacts surrounding a product, retail stores, transportation, management systems, offices, supply chain, packaging, distribution centres and use and end of use.
According to the module, the environmental impacts that are measured include:
Animal Welfare
Biodiversity/Land Use/Habitat loss
Deforestation
Energy/Fuel Use (or Fossil Fuel Depletion)
Greenhouse Gas (GHG) Emissions
Air Emissions/Air Pollution (non-GHG)
Solid Waste
Hazardous Waste
Chemical Hazard/Mgmt
Water Use/Water Scarcity
Wastewater/Water Pollution/Eutrophication
The module also measures the following social impacts:
Forced Labor or Human Trafficking
Child Labor
Wages and Benefits
Working Hours
Freedom of Association and Collective Bargaining
Health and Safety
Access to Water and Sanitation
Decent Work
Discrimination, Harassment, and Abuse
Sexual Harassment & Gender-Based Violence
Bribery and Corruption
Right to Health
Right to Privacy
Right to Security of the Person
Minorities' and Communities'
Rights Land Rights
Zalando currently has 400 brands that are engaged with the first steps of the module. The first steps include completing a 250-question audit, which looks into every aspect of a company's supply chain.
The retailers that don't currently comply with these regulations will be cut from the site altogether. This means that the companies have three years to make serious changes to the supply chain before it is cut off.
"Yes, this is a strong position we are taking," said Kate Heiny, the Director of Sustainability at Zalando. "But we believe this is the right thing to do and we see a crucial link between sustainability and the continued commercial success of our business."
This is a bold step for the retailer for many reasons – Zalando claims it is the first retailer in the world to make the Higg Brand and Retail Module a mandatory step for approval.
What Does This Mean for Australian Retailers?
Zalando is the leading e-commerce site for fashion and lifestyle in Europe, and this bold move may just be the push that the industry needs to make a serious change.
While retailers such as THE ICONIC, ASOS and H&M have made strides to include sustainable categories within their offering, this step by Zalando takes it to the next level.
"In Australia, eco-friendly retailer Flora and Fauna shines a bright light, rightfully collecting accolades and experiencing strong growth," Anna Forster, Sustainability Strategist and Co-Founder, The Purpose Network told Power Retail.
"Additionally, Well Made Clothes or THE ICONIC help customers shop their values by tagging products with different sustainability attributes such as "transparent" or "minimal waste". THE ICONIC has also just launched 100 percent recycled plastic shipping satchels."
THE ICONIC recently announced it would be replacing its packaging to 100 percent recycled materials. Furthermore, the retailer launched a five-point plan for its 2022 Sustainability Strategy.
"As Australia and New Zealand's leading fashion and sports destination, we are wholeheartedly focused on our continued commitment to drive positive sustainability and environmental outcomes via our mantra of 'progress, over perfection''," said Janna Quaintance-James, Sustainability Lead at THE ICONIC and Chief Sustainability Officer at Global Fashion Group.
THE ICONIC's five-point plan includes the transition to 100 percent recycled content packaging and shipping, 70 percent or more of the retailer's private label poly-bags made of recycled plastic.
Moreover, there is a plan to have 100 percent of THE ICONIC's private label primary packaging to be fully recyclable in Australia and have all paper and cardboard packing to be made from verified recycled pulp.
The last step in the plan includes 80 percent of the retailer's private-label SKUs to feature on-package communication about the product's sustainability and recyclability.
While this is a great step forward, is it enough?
An Aussie online retailer that has paved the way for the likes of Zalando is Flora & Fauna, which promotes only environmentally-friendly and sustainably sourced products on its site.
The retailer launched in 2014 and is 'vegan, ethical and cruelty-free', meaning that each product sold is taken through rigorous checks before approval. As a B-Corp certified platform, it is one of the leading sustainable retailers in Australia.
"We do need to see a lot more in larger retailers and we need to see sustainability being discussed seriously at board meetings and being part of a retailer's core DNA," said Julie Mathers, the Founder and CEO of Flora & Fauna.
The fashion industry has seen serious troubles in the hands of environmental action. It's an open secret that fast fashion is an unethical form of business, producing around ten percent of the entire population's carbon emissions.
Furthermore, fashion is the second-largest consumer of the world's water supply and pollutes the oceans with microplastics.
"The fashion industry is at a tipping point and increasing consumer awareness on social and environmental impact is compounding this," Kuepper told Power Retail.
So, what can Australian retail learn from Zalando?
"Europe is really leading the way in initiatives like this and it will be interesting to see when Australia will implement changes at scale.," Kuepper said.
Zalando is one of the first online platforms to make a serious shift towards a better future. If retailers don't comply with the platforms' regulations, they will no longer be accessed by the platform's customer base. This means the companies either adapt or die.
With so many brands under the e-commerce platform, the move could have major consequences for the industry – it's only a matter of time before its competitors match the strategy.
Power Retail is dedicated to providing critical and live e-commerce retailer benchmarking data and shopper insights for the online retail industry. Click here to find out more about Power Retail E-Commerce Intelligence or here to sign-up for the free weekly Pulse Newsletter for more essential online retail content.