What is the Best Way to Ship Within Australia in 2022?
While the Australian continent might be quite distant from North America, it should have no bearing on your shipping timelines and freight budget. Through incentive programs, partner negotiations, and digital advancements, you can find abundant optimal opportunities to meet your logistics needs.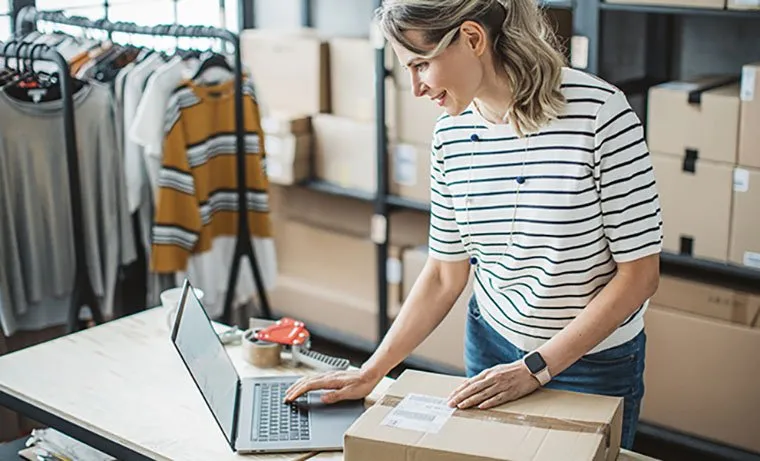 Even if you are a small-scale business, retail prices are easily attainable, along with discounts and alliances with major carriers. ShipStation's network and technologies can help you maximize shipping volumes at minimum cost. 
Cheapest Shipping Method, based on Speed and Time
As the world borders are re-opening after the pandemic, there is still slight trouble in reaching places within time as well as dependencies on labour to get deliveries done right. Yet some of the major operators promise a guaranteed delivery slot. 
Same Day Delivery:

Australia Post

, while being the most economical carrier to partner with, does not offer a same-day package option. Star Trek, however, promises same-day transfers both within and outside the state. For parcels within the same city, the cheapest option is UberConnect. 
Next-Day Delivery:

For a guaranteed delivery on the following day for most destinations, along with a multitude of other services like on-call support and 365-day services, StarTrek continues to rank first in this category. If you are within a state, then

CourierPlease'

s Domestic Priority program gives maximum returns. 
Two-Day Delivery:

CourierPlease joins StarTrek to provide reasonable shipping facilities for a two-day structure. In fact, CourierPlease's Domestic Priority program promises a one-to-two-day delivery for West Coast to East Coast movements. 
Two to Three Days Delivery:

Australian Post provides a two-to-three-day delivery timeline for interstate and intrastate transfers while being the most cost-effective option. 
Cheapest Shipping Method, based on Weight
Logically, the rate of freight will increase as the weight increases. We have used commonly preferred cargo weights for the purpose of this illustration. For anything higher, it's recommended that you check carriers individually or via ShipStation's shipping rate calculator. 
Less than One Kilo:


State Owned Australian post provides the most competitive rates in the weight-based category with their Satchel offering.

Sendle's

250-gram Pouch is more effective if the product fits the weight requirements.
Between One to Five Kilos:

Costing for most of these instances depends on the size of the parcels, irrespective of the weight involved. While StarTrek and Sendle also provide competitive prices, the quotes provided by Australia Post are more effective up to the five Kilo barrier. 
Over Five Kilos:

Over five kilos depends entirely on the size of the parcel. 
Cheapest Shipping Method, based on Cargo Size
While the previous segment discussed the weight requirements, the below subdivisions differentiate preferences in line with the dimensions and fragility. 
Envelopes:

Australia Post's Satchel Service, Aramex's Satchel program, and Sendle's Pouch offering are perfect for such lightweight couriers. Australia Post continues to remain cost-effective while Sendle is more eco-friendly. The Sendle Pouch goes beyond the envelope requirement as long as the weight is 250 grams or less and the cost begins as low as

AUD 3.85

. Priority Australia Post for envelopes is priced at AUD 1.60. 
Small Packets:

Similar to the conclusions made in the weight segment above, for packages of smaller dimensions, Australia Post offers the most competitive pricing scheme even though CourierPlease and StarTrek have great add-on value services for a small premium.

Aramex

is a retail-only option that offers similar flexibility and handholding.  
Large Pallets or Packages:

As long as the packaging and dimensions are homogeneous, Australia Post continues to lead in this category cost-wise. StarTrek and Aramex follow closely behind. 
Unique Items:

These are colloquially called ugly products as they do not conform to standardized shipping sizes or they require additional handling. Sensitive and fragile products like artwork, décor, or musical instruments are shipped effectively by StarTrek's Special Services. Sendle and Australia Post do not exclusively suggest options for this category. 
Cheapest Shipping Method, based on Distance
Within City:

Within the city, and where time is of great importance, it is beneficial to move to delivery partners outside the usual carrier range like UberConnect, who can collect and deliver parcels within a matter of hours. If time does not play an important role, Australia Post is preferable. 
Within State:

Australia Post offers to deliver these goods within two-to-three business days at reasonable prices. However, in time constraint conditions, private players prove more efficient. 
Across States:

Similar to the situation within the state, Australia post takes up to seven days to deliver post across the coast; however, CourierPlease guarantees the same within two days. 
Rural Deliveries:

Most major cities in West Australia, Northern Territory, and Tasmania may not be considered rural – they are just farther, distance-wise. However, locations right in the middle of the Outback are hard to reach without an extensive and exhaustive network. This is where Australia Post's experience comes into play. They are by far the best at ensuring that the post reaches the most rural areas of this continent. 
The above listing is not exhaustive. It covers the most preferred service providers that predominantly support the Australian region. Apart from this list, global giants like UPS, DHL and FedEx also work extensively within the Australian borders supporting domestic shipping requirements. 
All the logistics carriers referred to in this blog have partnered with Auctane's ShipStation and provide discounted facilities for business-related shipping requirements. 
The e-commerce landscape is changing. With a Power Retail Switched On membership, you get access to current e-commerce revenue and forecasting, traffic levels, average conversion rate, payment preferences and more!