Who Are Australia's Most Loyal Online Customers?
Building loyalty with customers is an important aspect of retail that appears to be increasing. Zendesk has released the most loyal customer demographic in Australia, and how retailers can improve the loyalty retention for Aussie consumers.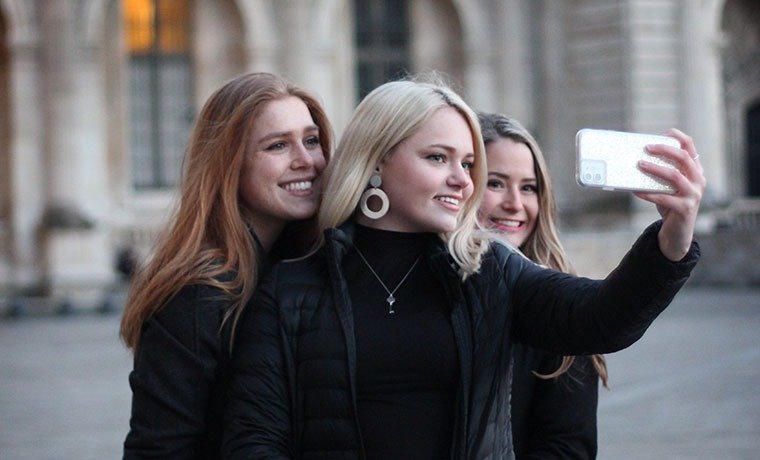 Loyalty is one of the most crucial elements to consider when creating a successful business strategy. Building loyalty with these customers can be the tricky part. Still, before retailers begin thinking about the strategy itself, the first step is understanding the demographic the retailer is trying to target.
A new report from Zendesk has identified the most loyal customer base for Australian online retail: Millennials.  This demographic, Zendesk reports aged between 18-24, show higher engagement rates with a brand and is, therefore, more loyal than other demographics.
The report found that nine out of ten Millennial shoppers say they like 'sticking to their favourite brands'. Furthermore, four out of five said they would 'go out of their way' to buy their favourite brands. In comparison, only half of shoppers aged over 55 would do the same.
The NextGen shopper may be the most loyal in Australia, but that doesn't mean that customer experience is at an all-time high. Zendesk reports that the country's satisfaction levels are at their lowest in five years.
Building customer loyalty can't be done without improving customer satisfaction and experience. Especially with Millennials, one bad experience can turn them away from a retailer altogether. "They are the most likely to cut ties with organisations after just one bad customer experience, with 58 percent saying they would switch to a company's competitor after one bad experience, which rises to 91 percent who would ditch a brand after multiple bad experiences," the report found.
Why Is This Important?
Only 30 percent of older shoppers would make the switch after having a bad experience with a retailer. Retailers have to get it right if they want customer retention and return customers.
"Millennials have historically received a bad rap when it comes to purchasing behaviour, however, our data shows that they are simply misunderstood, and so companies need to look at engaging with millennials differently to how they would other customer groups," said Malcolm Koh, Customer Experience Strategist at Zendesk.
"From moving to channels millennials prefer to use like Facebook and Twitter, to using forms of communication that feel more conversational such as messaging, companies have an exciting opportunity to build a loyal and high-value customer base, as well as nurture long-term brand advocates. Providing a great customer experience is the best way to attract and retain them. Conversely, failing to keep them happy will see you lose those fans more quickly than any other demographic."
What Creates a 'Good' Customer Experience?
This isn't so much an objective question as a subjective one. According to the report, the difference between good customer experience and a poor one is three hours. "On average, the first reply time that is considered good service is two hours," the report said. "Whereas a response time of five hours is considered bad service." Whether it be a phone call, an email or message, the time a representative takes to answer an enquiry can make or break the customer's perception of the retailer.
When it comes to the treatment of customers, Millennials have a clear objective. They want to be treated like people, not a transaction. For retailers, this means ensuring that all communication is personalised, seamless and engaging. Macros are fine to use when dealing with order numbers, deliveries and product enquiries. However, one slip up like using an incorrect name, or misreading the enquiry can damage the reputation for the customer almost instantly.
"Millennials' expectations are pretty clear; they want brands to treat them as people, not just a transaction," Koh explained. "For brands, this means personalising your communications, ensuring they are seamless and engaging, and are available on the channels that your customers prefer. A consistent, authentic customer experience is now a key driver to your long-term success as a business."
Overall, Millennials are the most loyal customers in Australia, but only if retailers get the experience right. In this age of tech, digitally-native consumers are more likely to see through the thick of retail jargon – they want transparency, personalisation and communication. In short, they want to be treated like a person in order to return to a retailer.
Like this story? Sign-up for the free Pulse Weekly Newsletter for more essential online retail content.