Why TikTok Should be Considered a Key Tactic for Brands in 2020
For brands across the world, COVID-19 has had a huge impact on the way they both communicate with and sell to their consumers. As retailers across different industries and countries temporarily close down their physical storefronts, the importance of an online presence for retailers has never been so evident.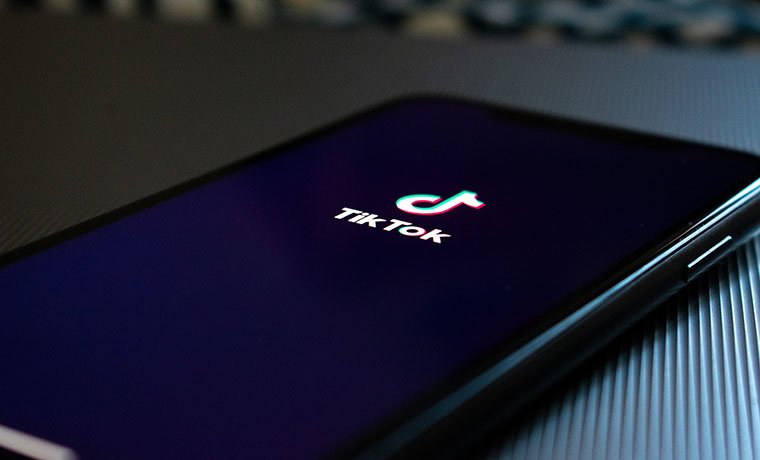 Whether it's the shift of warehouse sales online, or that more Aussies are looking to online grocery shopping as an option, COVID-19 has created a new normal — one where consumers rely more heavily on online shopping; with the added expectation that these experiences will be as personalised and authentic as the in-store experience.
As a result, social media has become a key tool for consumer communication; allowing brands to deepen their consumer relationships and fill the hole left behind by brick-and-mortar retailing. While there are many platforms available, TikTok has come to the fore as a platform that's allowing brands to reach a highly engaged community of consumers.
Social media is a key touchpoint
Whether trying to increase website traffic, boost sales or partner with influencers to reach more consumers, social media allows brands to engage in a reciprocal type of communication helping to develop long-term, personal relationships between themselves and their consumers.
Social selling has become increasingly popular in recent years, as brands use their social pages as platforms to sell goods and services directly to consumers. Instagram and Facebook are great examples of this, where consumers are able to scroll through their feeds and make instant purchases without having to leave the app. Platforms like Instagram, in particular, drive significant conversion for retailers, allowing consumers to visualise a product before directly clicking through to complete the purchase.
Given that there are over 18 million Aussies currently active on social media, it's safe to say that retailers who don't embrace social selling risk losing out in favour of brands that have established presences on these platforms.
Targeting a Gen Z audience
Relatively new to those over the age of 24, TikTok has emerged as a platform Aussie brands should keep their eye on. There are currently over 1.6 million Australians on the platform and this quick, steady growth highlights the importance of TikTok as an avenue to not only reach but also engage with a younger generation of consumers.
With Tik Tok, brands have access to a highly engaged community of people, specifically with Gen Z as 40 percent of Tik Tok users are aged between 16 and 24.
The layout of the platform itself allows content to go viral more easily than on other platforms — specifically through the 'For You' page. For brands, this means that they have a prime opportunity to create and share videos that resonate with engaged consumers but also reach a huge audience both locally and globally.
An increasing number of brands are actively partnering with TikTok influencers as a way to authentically promote products and services. By tapping into the name and followings of TikTok influencers, brands are able to leverage TikTok to educate, engage and connect with their audience — showcasing products visually and often 'in action' to authentically demonstrate how a product fits into the context of a consumer's life.
Is it time to jump on Tik Tok?
While Tik Tok is extremely fascinating and rapidly growing in popularity (particularly for a Gen Z audience), it's important to recognise that the platform is still in its infancy — meaning that it's not yet a proven tactic for many brands.
That said, by investing now – if it makes sense for the brand's particular persona and business goals – gives that retailer a head start in developing a dedicated following. Which we know on some more established platforms can be a tough task to master.
It's also clear that the platform is working to support brands and late last year, it was announced that Tik Tok was testing a new feature to allow creators to add links to products in clips, adapting to cater to a growing consumer need to shop through social platforms.
We know that Australia's retail industry is constantly evolving and in the current climate, the integration of social media into the shopping experience should be considered a must-have. What's important to consider is that just as shopping behaviours have drastically changed due to COVID-19, social media consumption is also changing — and the platforms Aussies are using are changing too.
Brands have a clear opportunity to get ahead of the curve and connect with Aussies on a platform that's growing in popularity rapidly as well as develop authentic relationships with these consumers — and if they don't, they run the risk of being left behind.
Shannon Ingrey is the VP and GM APAC of BigCommerce.
Power Retail is dedicated to providing critical and live e-commerce retailer benchmarking data and shopper insights for the online retail industry. Click here to find out more about Power Retail E-Commerce Intelligence or here to sign-up for the free weekly Pulse Newsletter for more essential online retail content.