Will Consumers Pay More for Sustainable Products? We Asked.
Sustainability is more important now than ever before, but are shoppers willing to put their money where their values are?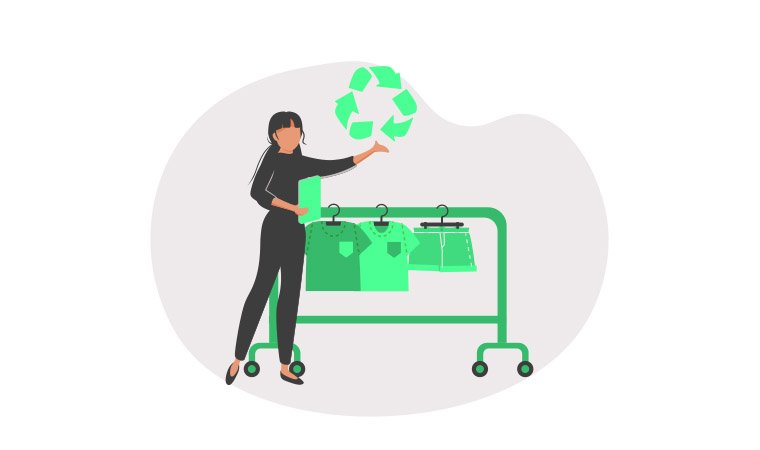 Each fortnight, Power Retail surveys over 1,000 online shoppers to understand exactly what they're thinking and find out how consumer behaviour is changing.
The overwhelming majority of consumers  (67%) agree or strongly agree that the retail industry creates too much waste.
We asked what the most important retailer sustainability practices are for consumers, and we can see that from 2020 until now, the top response is the same. Recyclable packaging is in first place (now 61%) followed by no animal cruelty (47%) with no animal testing in fourth place (36%). Despite this focus on animals, vegan products hardly register for consumers, at a miniscule 3%. One of the only shifts we've seen in the last few years is that 'no single-use plastic' is now fifth, at 34%, swapping places with transparency about the origins of products (now 31%, down from 36% in 2021). For retailers wanting direction about where to focus their sustainability efforts, recyclable packaging is clearly a great place to start.
We know what consumers are thinking, but does it change how they're purchasing? The majority (60%) say they have had their purchase behaviour influenced by a retailer's sustainability and / or ethical practices in the last six months alone, and this figure is up 10% year-on-year. Recyclable packaging, no animal cruelty and no animal testing are what is most important to consumers (see above) and we now know that these exact elements are what influences purchase behaviour. Twenty-eight percent say they had a purchase influenced by recyclable packaging, 26% by no animal cruelty and 24% by no animal testing. Shoppers are putting their money where their values are. Other elements like paperless offices or carbon offset practices don't seem to sway purchase behaviour.
So…we know sustainability is important, but is it something shoppers will pay more for? The majority (62%) say yes, they would pay more for a product that was made using ethically sourced or sustainable materials and practices, and this is a figure that remains essentially unchanged year-on-year. It means that when strategising for sustainability, you can factor in this kind of pricing rather than take a hit.
Shoppers are becoming more aware, and know that fast fashion and cheap products come with an environmental or ethical price to pay. The flip side, is that they understand the value when sustainable products are more expensive.
Want to find out more? Download Trajectory #47, FREE to Power Retail Switched On Members.
Join our fortnightly Market Update, in which we present findings from the most recently published Trajectory Reports. FREE to join (for both Switched On members and non-members), and just 15 minutes! Our next Market Update will take place on Wednesday 13 July at 1 pm. Register here.
Still want more? Download Power Retail's Sustainability Spotlight report here, with the full list of highlighted retailers, retailer interviews and Power Retail data and insights on sustainable retailing.
The e-commerce landscape is changing. With a Power Retail Switched On membership, you get access to current e-commerce revenue and forecasting, traffic levels, average conversion rate, payment preferences and more!