Will Consumers Staying Home Trigger an 'Online Retail Frenzy'?
The coronavirus has resulted in a large quantity of Australians staying home in self-isolation to flatten the curve. Dr Prashan Karunaratne, an economist from Macquarie University Business School, explains what this means for online retailers.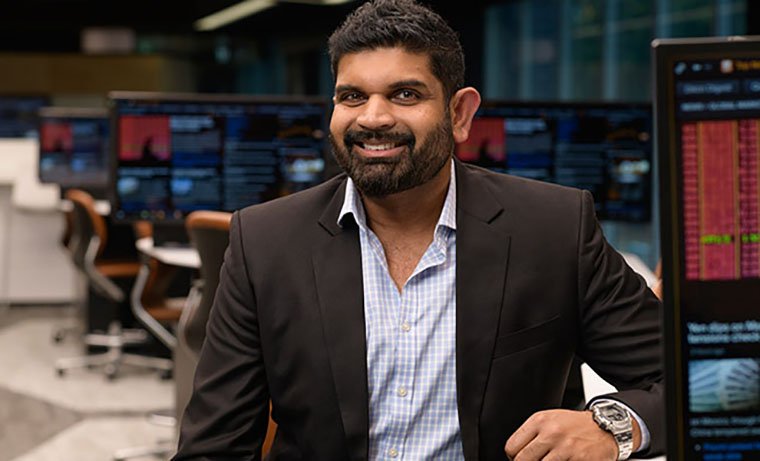 Australians are staying home for a period of time, resulting in mass self-isolation. In order to maintain a regular lifestyle, there has been a series of panic shoppers who are eagerly trying to stock up on the essentials.
During the last few days, there have been retailers closing their brick and mortar stores in an effort to reduce the chance of spreading the virus, and lowering the risk of losing revenue from falling foot traffic.
As such, retailers are relying on online sales to keep afloat, but will consumers continue to do their shopping while in isolation? Dr Karunaratne believes this change in lifestyle is resulting in the 'substitution' effect.
This means that shoppers are now substituting the lifestyle they had before the outbreak to regain a sense of 'normality'. No longer able to attend sessions at the gym, have brunch at a cafe or attend the office, consumers are turning their indoor spaces as a replacement for the time being.
"As Australia goes into a partial shutdown, we are seeing empty shop shelves for trampolines, computer screens, dumbbells, freezers, potted plants, hardware, video game consoles and alcohol," Dr Karunaratne explained.
As such, there are two impacts that Australian consumers are experiencing with their purchases, Dr Karunaratne suggested. "The first is that several Australians are experiencing a reduction in income due to the negative impact that the virus has had on their employment due to a reduction in demand," he said.
This is an instant result of having to transfer their work life into the home. This is something many Australians are facing for the foreseeable future. "This means less eating out, especially for households with children," he continued. "The second consequence of the partial shutdown affects the way consumers achieve their satisfaction in terms of their needs and wants."
As such, consumers are relying on online shopping to compensate for these missing satisfactions. This includes bottle shops, which have seen a spike in recent days due to the self-isolation. Computers, monitors and essentials needed for an at-home office have also seen a significant lift in GMV, as shown by ChannelAdvisor.
"As we see in other categories, these trends are likely heavily influenced by the large numbers of businesses that are encouraging their employees to work from home," the ChannelAdvisor report found.
It's no secret that the entire world is living in an uncertain time. As we continue to stay home and help flatten the curve, consumer behaviour is set to change. "We are now witnessing what may go down in history as 'The Great Substitution Effect of 2020'," Dr Karunaratne said.
Quotes from Dr Karunaratne first appeared on Macquarie University's Lighthouse and were used with permission.
Power Retail is dedicated to providing critical and live e-commerce retailer benchmarking data and shopper insights for the online retail industry. Click here to find out more about Power Retail E-Commerce Intelligence or here to sign-up for the free weekly Pulse Newsletter for more essential online retail content.