Will Klarna Give BNPL the Shakeup it Needs? Q&A with Francine Ereira
Klarna has made a few waves throughout the online retail scene since it launched in late January. Will it prove to be a disrupter throughout the industry? We sat down with Francine Ereira, the General Manager of Klarna Aus, to discuss her new role, the Australian market and the retail recession.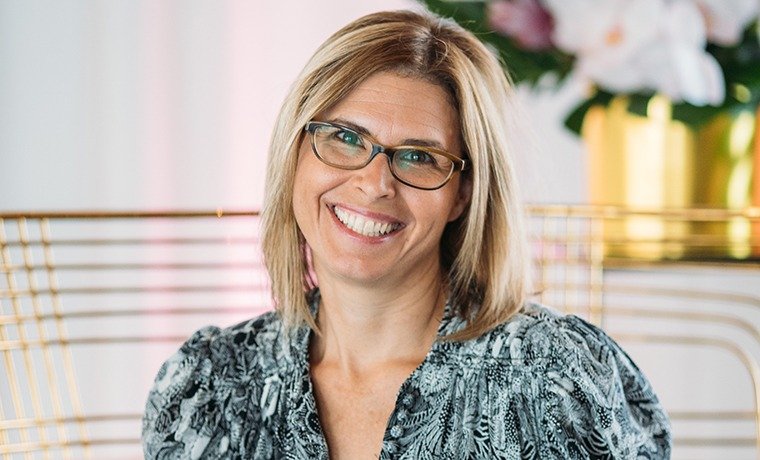 With a fresh colour combination, smooth branding and robust regulation, Klarna entered the Australian market with a bang. Boasting more than a million transactions every minute worldwide, Klarna hopes to change the online retail ecosystem within Australia.
Francine Ereira's new role, which started February 3, includes the lead the company's daily operations and expansion across the region. Ereira has more than 20 years experience in managing roles with Zip, Sheridan, eWave and Temando.
How have you found your first week of the new role?Consumers are looking for that trust to be built,
"I can't get the smile off my face," Ereira tells Power Retail. "I'm so excited; my brain is going so quickly. There's just so much hype and buzz … I'm so excited for us and this opportunity because there is room for more players and at the end of the day, there's only ten percent of Australians shopping through Buy Now, Pay Later. That means there is an enormous opportunity and I think the reason why so few are doing it is because they're still looking for that more transparent, flexible and intuitive experience. So, my first week has been super busy, very fun-filled, learning lots and lots and really focussed on improving the customer experience."
You've got previous experience with Zip, so you're well-versed with the BNPL category. What advantages can you offer Klarna that will bolster further growth within the industry?
"I think having seen how the industry has evolved, even over the last two and a half years, and being able to apply some of those key learnings, that is going to put us in a really good position to deliver growth in this region," Ereira says. "As you mentioned, I've got a lot of experience, not only in the payments industry but in the broader ecosystem with my time as Temando. So I have eight years of experience and relationship with the ecosystem and the retailers, and what I've learned is a lot about the insides of those businesses; how they've connected; where the pain points are; where the challenges are. I also see where the gaps are in the consumer experience, and let's face it, Klarna has built the most beautiful consumer experience, and they've built a great relationship with consumers around the world. The background of my years of experience with retailers, ecosystem partners and research through consumer groups – there's a lot that I can bring to enable us to ensure that what we deliver, we're proud of. It actually delivers that cut-through we're looking for."
The BNPL category isn't exactly small, especially in Australia. Regarding regulation, Klarna completes credit checks before customers are approved to make a purchase. This is something that others aren't doing, and as such are being called out for. How do you think Klarna will disrupt the cushy position that BNPL is in currently, and how long do you think it will take before other platforms take note?
"The Australian consumers, we all feel let down by what's taken place over the last few years with levels of trust with anybody that we want to transact with," Ereira tells Power Retail. "Consumers are looking for that trust to be built, and to partner with people who believe the experience they're getting is safe and sustainable – to that point, Klarna's absolute priority is to ensure that the customers that use our product use them in a very safe and sustainable way. We really insist that customers are over 18 years of age, so you can't apply for Klarna if you aren't 18 years or older. We do identity and credit checks as you noted – that is something super important, and something else that I love about us is that we don't only do a credit check the first time you transact, we do other checks to ensure that if your circumstances have changed, that we're making sure that you're still being responsible and not giving funds to someone, should their circumstances change. So, I really love the fact that we've got the ability to have that relationship and look after the customer – I think that's where we really differentiate from some of the others. And that's something that people will really gravitate to."
"The other thing is that Klarna is 15 years old. They're a regulated bank in Stockholm, and they're obviously very accustomed to EU regulations. So when we look at the regulatory landscape, Australia is playing catchup, but Klarna has 15 years' experience working with regulators in the EU so we can use those learnings to contribute meaningfully to the conversations. So, what I think really appeals to retailers is that we can build trust and deliver a safe and sustainable shopping experience. We can bring some of those learnings to ensure that we're doing things for consumers and for our retail partners."
The future of retail is somewhat divided by many professionals. Some claim we're in the midst of a retail recession; others say it's nonsense. Where do you stand with these viewpoints?
"I think that retail is tough – there's no question. There's a difference between want and need. So, I think that the majority of retailers that we're seeing into unfortunate liquidation scenarios are predominately fashion retailers," Ereira explains. "When you look at fashion and the breadth of brands and the fact that the DJs and the Myers are now basically houses for brands that have standalone stores, there's going to be some form of consolidation. At the end of the day, the consumer is the consumer, and the brand you resonate with is the brand, but do I need to have that brand available in multitudes of places or can I maximise channels where I know that consumers are already going and get that sales volume through those channels?"
"So, I think that we will see some consolidation. I don't think that it's a dire situation by any stretch. I think this is natural and it's something that globally, the people are experiencing. I think that online shopping is playing a role in that and online shopping continues to grow because it gives consumers a channel to shop through. And what we're probably seeing is retailers now look at their online channel as a store, so when they're assessing their store performance, online is assessed just like any other store. So, focus on that and driving sales to that, which means they're protecting the bottom line because they don't have the overheads of costs – I think that is going to deliver some rationalisation as well because you don't necessarily need the same footprint in term of retail footprint if you have this channel that is accessible across the country."
Like this story? Sign-up for the free Pulse Weekly Newsletter for more essential online retail content.