Women Can Do Anything: Julie Mathers on Motherhood and Business Leadership
As the Founder and CEO of Flora & Fauna, Julie Mathers has built her business from the ground up, going from strength to strength. We sat down with the mum of two to discuss how motherhood helped her shape a leadership position and the importance of empowering other women in business.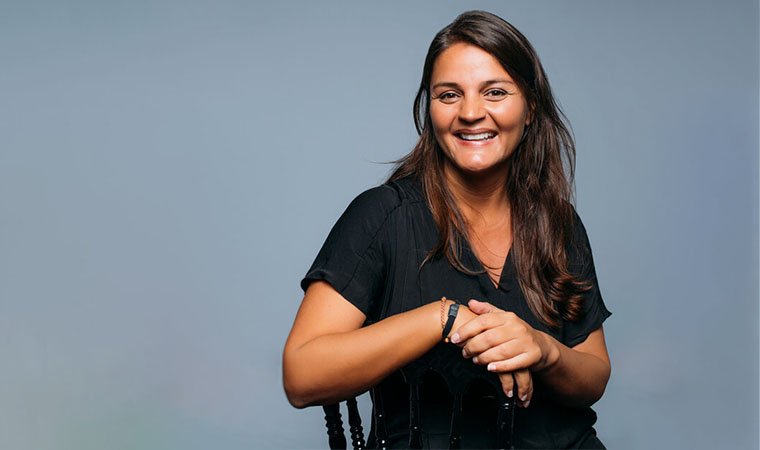 Sunday was Julie Mathers' first Mother's Day with both of her kids, aged almost-one and two.
Raised by her hard-working parents, she learned the importance of a good work ethic and dedication from a young age, and it has certainly paid off. Launching Flora & Fauna in 2014, it is one of the leading eco-friendly and ethical retailers in the country.
Julie's mum taught her she could do anything, "regardless of gender, background, and upbringing," she tells Power Retail. "[She] worked as a milk'man' (ironic really given what I do) when I was growing up and she and my Dad both worked seven days a week. We grew up with very little but we did have a strong set of values, and my Mum showed me that hard work is essential and women can do anything. She also really believed in me and my choices, she still does! I really have felt very empowered by both parents but never spoon-fed!"
At the 2021 All Star Bash, Mathers celebrated and achieved further milestones—being awarded the Top Sustainable Retailer and receiving a B Corp score of 91, possibly the highest in Australian retail history. What's more, she drove to the Melbourne event from Sydney (with her children!). The combination of responsibilities that comes with founding a business and raising young children has helped her develop actionable skills that she can use in the boardroom and rumpus room. "I've become more understanding of the need for flexibility," she says.
To this day, issues like conscious and unconscious bias run rampant in society. "There is an absolute bias that because we are Mums, either our business isn't a serious proposition or that we can't cope. This infuriates me and we need to cut the bias. As women, we also need to not feed into that bias," she tells us.
Now, I'm not a mother myself, but my mum raised me almost single-handedly while working. I remember her telling me that she experienced a series of snide comments directed towards her because she worked full-time while raising me, from both women and men. That was 20 years ago, and while we've come a long way since then, it's imperative that we empower mothers (and on the flip side, fathers) who aspire to work hard and raise a family.
View this post on Instagram

They say it takes a village to raise a child, and in 2021, no truer words have been said. Even as we celebrate Mother's Day, the balancing act between raising a child and running a business isn't exclusive to mums. "It should look exactly the same as a balanced 'Dad with kids and work'," Julie says. "I can only speak from my experience but Tom – my husband – and I share looking after the children equally so we make sure we both support each other so there isn't one primary caregiver and both of us have enough time, and balance, for the children and work."
What does the perfect life balance look like for a parent that runs a business? As I'm sure every parent would tell you, it doesn't exist. While there are more parenting books, blogs and pieces of advice than you could shake a stick at for raising a child, these chunks of advice are not 'one size fits all'. This can be said for Julie, who alongside her husband, make their own method to developing the perfect balance. "In reality, we work late, work hard and are very flexible with how we work," Julie tells us.
The traditional workday isn't for everyone and just doesn't cut it, especially for e-commerce professionals. "I believe the 9-5 is antiquated and really doesn't fit around how we live or work now," Julie tells us. "I run an online business that is open 24 hours a day so we need to support that business."
So how did Mathers adapt to parenting two young children? "Nothing has really surprised me. I am someone who doesn't really have expectations when it comes to new situations – I like to embrace change and then adapt with it," she says.
When it comes to empowering women, Mathers has some advice. "This is a very recent experience for me and I am pretty sure there's some science behind it," she says. "Men negotiate more, particularly around pay and women don't. This absolutely doesn't help the gender pay gap. So if you're a woman negotiate and if you're a woman being negotiated with then ensure you support fair pay so that we aren't building a pay gap. I'm very firm on this."
For mothers figuring out the best way to excel in leadership roles? "Be yourself and embrace who you are. I am a really proud Mum and retailer – they are not mutually exclusive and I've learnt lots from each that has helped me with the other. If you can handle two wired children under two on a road trip you can handle anything!"
Like this story? Click here to find out more about Power Retail E-Commerce Intelligence or here to sign-up for the free weekly Pulse Newsletter for more essential online retail content.