5 Trends That Will Shape Australian E-Commerce in 2020
We have looked into our crystal ball for 2020 (and interviewed Australian shoppers and retailers) to identify five emerging trends that will impact the e-commerce industry this year. So, what does 2020 have in store for us?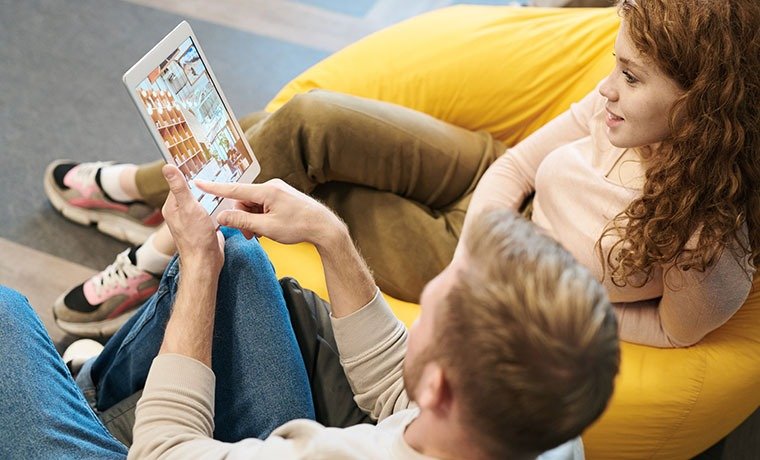 1. Experience is the new loyalty
Unfortunately, Australian shoppers have fairly low expectations of the online experience compared to other markets. However, shoppers are starting to demand more. Top requests including a great UX – across all channels – better search and filtering, less steps in the checkout, improved shipping and returns policies and alternative payment options that suit their lifestyles and
preferences.
Many shoppers now say that one bad experience with a retail brand will keep them from returning. There simply isn't room for a mistake in today's competitive retail environment. In 2020, retailers will need to invest in the right drivers of loyalty for their customers – which means understanding how the experience they provide is intrinsically linked to repeat purchase and emotional connection with a brand.
2. Returns are a pain point
Based on our research, it's clear that shoppers are turning away from Australian retailers and not completing purchases because returns are a real hassle. While much of the online shopping experience continuously improves, returns are still a major pain point. Extra costs – for shipping or returns – are proving to be a deal-breaker to buy in the first place. Many shoppers said that retailers must offer free deliveries and returns as default.
As a consequence, many consumers spend a lot of time researching both the product and the vendor to make sure they'll actually want to keep the item. Even if the money would be guaranteed back following a return, the shopper simply doesn't want to wait to get their money or go through an arduous communications and returns process. Retailers who view returns as an engine more sales or a deeper connection with their customers will win big in 2020. Having customers returning products is an opportunity to show up professionally and build a long-term relationship.
3. Payment empowerment
In 2020, the practice of offering more alternative payment options via the retailer's checkout will continue to gain popularity in Australia. Consumers want the opportunity to get what they want, when they want it, on their financial terms. This means offering flexible interest-free instalment options as an alternative to credit so that shoppers can pay overtime for goods. Reasons to offer
such a service are adding up based on market behaviour. For example, buzzy items in fashion and beauty are increasingly selling out quickly, sometimes within hours. By letting the shopper pay later for their goods, they can buy into a trend early without missing out.
4. Commerce across borders
From having been limited to whatever was on offer on the continent due to its geographical location, online shopping in Australia has truly been a game-changer and opened a world of opportunity for Aussie shoppers. And Aussies shop from international marketplaces a lot.
However, there are several challenges. International retailers who are hoping to win Australian customers need to consider exchange rates, shipping costs, currency conversions and delivery times, which can be areas of frustration and confusion. It also means that retailer sites need to reassure the shopper, so they feel confident and secure when completing any transaction. Buyer's protection is also key for Australian shoppers so that they feel safe when sharing personal and payment details with a new merchant.
5. Mobile is king
In theory, there's nothing an Aussie wouldn't buy via mobile. The benefits of mobile shopping that consumers specifically called out include accessibility, convenience, and quick check-out processes. This makes mobile perfect for routine or quick to-do-list purchases or when things happen to come to mind on-the-go (typically smaller ticket items). Mobile shopping can also serve as entertainment or inspiration, and it was common that the participants shared screenshots of finds, deals, and ideas with their partners and friends before deciding on a purchase.
Although laptop or desktop purchases still stand for approx. 60 percent of all Australian online purchases, mobile is growing rapidly at an increase of 28.8 percent the last year (Inside Australian Online Shopping – 2019 e-Commerce Industry Report).
Laurel Wolfe is the VP Marketing for Klarna.
Like this story? Sign-up for the free Pulse Weekly Newsletter for more essential online retail content.