The Beauty Behind the Behaviour: 15 Minutes with Adore Beauty
Beauty is a $532 billion industry and offers some of the most competitive retailers on the market. In the last few weeks, however, the category has fallen behind as consumers spend more time inside. We sat down with Kate Morris, the Founder of Adore Beauty, to discuss the changes in the beauty industry since the outbreak of COVID-19.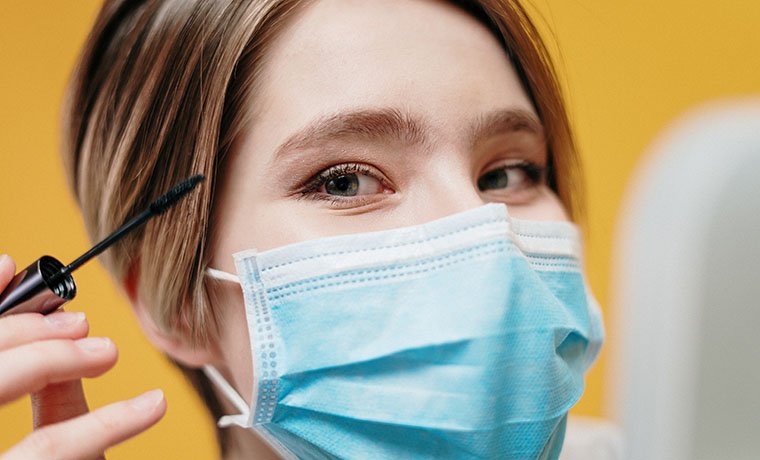 While men and women wake up across the nation to begin their day of working from home, many will still take the time to touch up their appearance before starting a Zoom call. For some, it's a way to maintain a bit of 'normality' in their morning routines, for others, it's a coping mechanism to the changing environment. For Adore Beauty, these changes in everyday behaviour have impacted the way the retailer approaches customer comms and purchase patterns.
Consumer behaviour has gone through a series of changes for Adore Beauty, with changes coming mid-March and early April. "We first saw that big spike when all of a sudden handwash and hand sanitiser just went nuts," Morris told Power Retail. "Hand sanitiser isn't usually a big category for us, so we didn't have any controls in place to limit that, and all of a sudden it was gone."
Over the next few weeks, Adore Beauty understood that the change in consumer behaviour would impact the content that needed to be produced for the site. Even during the midst of a pandemic, Adore Beauty felt it was necessary to continue the discussion about beauty products. The content that the retailer produces acted as 'a bit of relief' for its customers.
"We had to start doing a lot of comms around acknowledging what was happening and saying 'We know there's a lot more going on in the world than beauty products', but we're going to keep talking about beauty products because we think it's not healthy for us all to think about pandemics day and night," she explained.
While many people are working from home, Kate Morris acknowledged that many Australian consumers weren't that lucky. "Not everybody is working from home," she said. "A lot of people have been stood down, and there are people that are still needing to go into the workplace. So, you 've got to encompass more than just one assumption in terms of people's situation is."
This has impacted not only the content for the retailer but also the price point for marketing products. "People's financial situations are really varied right now. We've got to encompass all of the things in our minds before we put together a content strategy."
Even after the virus has settled, there will be changes that will continue to impact online retail, especially in the beauty category. For online shoppers, the thought of staying indoors and having the same experience as in-store may be the biggest selling point for the future.
"We're going to have to get used to living with this virus for a little while," Morris said. "Everyone is going to be a little germaphobic for a bit. I think if there's an in-store experience that is not going to give you any value or something you can't get online, I think a lot of people will avoid that."
Touching items, makeup and skincare testers and beauty advisors may be a thing of the past, at least for the foreseeable future. According to the third instalment of the Let's Regrow Town Hall session, 49 percent of Aussies said they intended to spend more online so they could avoid catching COVID-19.
Anxiety and psychological effects of COVID-19 may cause long-term impact for brick and mortar retailers. "There's going to be that extra level of anxiety over in-store experiences," Morris said. "The 'Did I touch something? Did I sanitise? Did that person breathe on me?' I don't think people are going to forget about that."
Despite the adaptations and changes with the content strategy, it's important that retailers maintain a consistent and genuine approach to their customers. "It's better to ensure that the brand values are consistent and genuine," said James Lutchmaya, the MD of Tryzens APAC. "I think the key is to continue to be genuine, rather than appear to be opportunistic."
Just like the beauty industry, all of retail will have to adapt and change to the change in consumer behaviour. Messaging should remain consistent across all platforms for there brand, but it's important to avoid sounding opportunistic in difficult times. The virus has changed the world in more way than we know, but it may be a good thing for the future of e-commerce.
As the pandemic continues to keep people inside, online retail can continue to flourish. With restrictions beginning to ease across the country, people will start to return to their normal lives. However, the boom of e-commerce may seriously impact the way that consumers shop.  Moreover, although the rate of online spending in Australia is declining into May, it's still more than 50 percent above on a YoY comparison.
Power Retail is dedicated to providing critical and live e-commerce retailer benchmarking data and shopper insights for the online retail industry. Click here to find out more about Power Retail E-Commerce Intelligence or here to sign-up for the free weekly Pulse Newsletter for more essential online retail content.