Can Click Frenzy's 'Let's Regrow' Event Bolster Booming Online Sales?
Amid the pandemic, retail has been one of the hardest-hit industries in Australia. For the last nine weeks, online retail has increased more than 50 percent during the peak of lockdown. Can Click Frenzy help push it even further?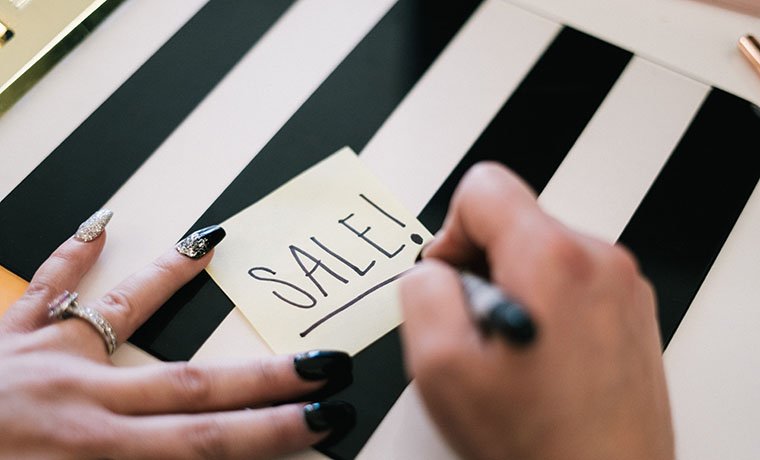 As a result of the impact of COVID-19 on retail, Click Frenzy is offering a helping hand with its themed Mayhem event, 'Let's Regrow'. This event will run for 54 hours from May 19 7:00 PM AEST, offering 'outrageous' deals for consumers across the country.
"We know that many retailers in Australia have been hit hard by COVID-19, as have so many people," said Grant Arnott, the Managing Director of Click Frenzy. "We've offered all Australian retailers a chance to join the Mayhem event and have had hundreds already taking up the free advertising opportunity."
Click Frenzy is offering every Australian retailer a $1000 voucher to advertise on the site, with hopes to give the industry a leg-up in difficult times.
The stimulus has no strings attached and is designed to give all retailers a chance to benefit from Click Frenzy's broad national reach to over a million online shoppers.
Online retail has experienced a significant boom while physical stores shut their doors. ABS data recorded a 36 percent YoY increase in online revenue in March 2020.
Power Retail forecast that online retail revenue would be $1.738 billion in March 2020, based on trending data across previous months. This shows that online retail has grown 19 percent higher than predicted in March.
According to a report from BigCommerce, sales across categories like apparel and electronics are up substantially from the same time last year – 60 percent and 56 percent, respectively. Furthermore, BigCommerce reported that pet supply sale was up by 61 percent.
"Sales like Click Frenzy – along with Black Friday or Cyber Monday – continue to rise in popularity in Australia," said Shannon Ingrey, the Vice President & General Manager, APAC at BigCommerce. "But, it's not just about reducing prices and moving stock. With COVID-19 impacting the way Aussies are shopping across categories and with more online options available to consumers than ever before, annual events like Click Frenzy have become a crucial method of building brand loyalty and establishing meaningful relationships with consumers."
Click Frenzy, in a 'bold move', has partnered with Volkswagen to promote exclusive deals on the Volkswagen Australian site. This is a world-first for the automotive brand after it launched an online site for its Aussie customers in April.
"Volkswagen is one of the most innovative brands in the world. This is a bold move, but we are witnessing aseismic swing from physical to online retail worldwide, and I think Volkswagen are going to nail it," said Arnott. "In April, Volkswagen launched online ordering across the range and now any Australian can order one of the 1000+ variations of Volkswagen models online."
Australia is in the midst of a national e-commerce boom. As such, retailers are feeling the squeeze to move stock, and logistics companies are feeling the pinch due to state lockdown and strict flight regulations.
"For Australian retailers operating in the current market, the most important aspect of participation will be in the days and weeks that follow Click Frenzy," Ingrey explained to Power Retail. "Capitalising on new consumer relations will depend on the systems retailers have in place and the ability to handle increased transaction volumes, in terms of operations, customer experience and touchpoints — particularly online touchpoints, given the current restrictions and movement away from brick and mortar shopping."
In the lead up to Click Frenzy, as with other online sales, retailers are encouraged to reflect on customer service and experienced strategies to maintain and build strong customer loyalty during unprecedented times. "What's clear is that the ability for retailers to continue to deliver top-notch customer service, and develop long term relationships with consumers after the event will be the best way for retailers to stand out from others outside of sales," Ingrey told Power Retail.
Click Frenzy Mayhem begins at 7:00 PM AEST on Tuesday, May 19 and will end at midnight on Thursday, May 21. You can find out more on the Click Frenzy site.
Click Frenzy Pty Ltd is owned by Global Marketplace, the parent company of Power Retail.
Power Retail is dedicated to providing critical and live e-commerce retailer benchmarking data and shopper insights for the online retail industry. Click here to find out more about Power Retail E-Commerce Intelligence or here to sign-up for the free weekly Pulse Newsletter for more essential online retail content.