Christmas Shoppers Heading Online, Shopping Early, Research Shows.
Research has found that 25 percent of shoppers plan to shop earlier for Christmas this year and an even higher number are doing their gift shopping online.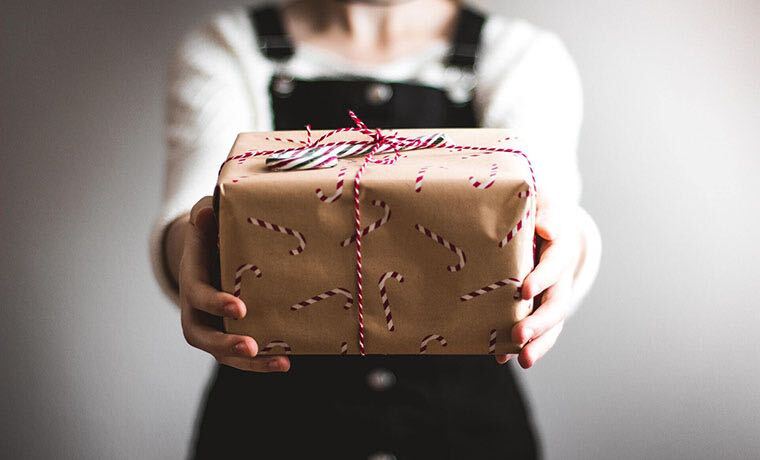 It should come as a surprise to precisely nobody that 2020 is a year unlike any before it. Also unsurprisingly, Christmas is going to look a little different this year. What does this mean for retailers? For starters, consumers are getting in early. In fact, almost half of shoppers (49 percent) plan to finish their Christmas shopping in October and November.
Key findings from Toluna indicate that a quarter (25 percent) are buying their Christmas presents earlier this year. Their latest research surveyed 1,050 respondents in Australia between 1 and 6 October 2020 and found that a massive 37 percent plan to do their Christmas shopping in November while 12 percent want to tick of their holiday purchases in October. The minority (28 percent) will wait until December to purchase and only five percent expect to leave it to the last minute. "Retailers should take note of consumers' willingness to get started on Christmas shopping now and know that they're already looking for bargains," says Sej Patel, Country Director, Toluna, Australia & New Zealand.
Pre-COVID-19, the Christmas experience was synonymous with last minute late-night shopping as hoards of crowds gathered to buy gifts for their loved ones. This year, such scenes won't be possible. More than a quarter (30 percent) are doing more of their gift shopping online this year and only 5 percent expect to leave it to the last minute.
Research conducted by Power Retail for its fortnightly Trajectory Report series tells a similar story of early purchase behaviour and an accelerated uptake of online shopping. In fact, every week for the last two months, online revenue levels have been higher than during sales events. This means that upcoming events like Click Frenzy and the 'Cyber Five' are set to be record breaking. In 2019, hitting 30 million weekly site visits was a phenomenon that occurred just twice during the whole year. Since September 2020, this is now a weekly occurrence.
The statistics speak for themselves, with survey data in Power Retail's Trajectory Report 6 revealing that
88 percent of shoppers are more comfortable or as comfortable shopping online in 2020;

A massive 91 percent are spending more or the same online this year; and

62 percent of shoppers would prefer to purchase online even if they could get the exact same product for the exact same price in store. 
"Australians are savvy consumers and they've learned their lessons from the supermarket shortages earlier this year. They know there's a real chance of stock running low, so they're looking to get started on their Christmas shopping earlier and plan to do more of this shopping online," Patel adds.
The Toluna research also found that financial insecurity related to the pressures of COVID-19 will impact how consumers purchase and what will motivate them to buy.
Similarly, 71 percent of respondents surveyed by Power Retail reported that they plan to spend more online because they're motivated by bargain shopping or planning to spend during sales events (50 percent). Convenience is still key (at 53 percent) and stress around COVID-19 impacting online spend was only a reason to embrace e-commerce for the minority (37%) which reflects the way in which the the shift to online is far from a reactive or short term proposition.
Aussie shoppers are spending more online and they're spending for the holiday season already. Christmas has come early for consumers. Are you prepared?
Like this story? Click 
here
 to find out more about Power Retail E-Commerce Intelligence or 
here
 to sign-up for the free weekly 
Pulse Newsletter
 for more essential online retail content.