Here's Why 49 Percent of Aussies Won't Be Shopping this Black Friday
With the holiday season rapidly approaching, retailers and last-mile couriers are preparing in every way possible for the flurry of orders heading their way. However, a whopping 49 percent of shoppers said they won't be doing their holiday shopping this Black Friday.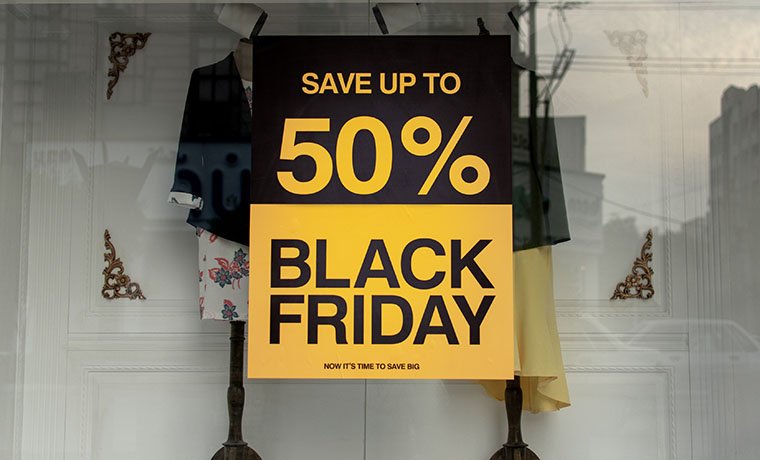 In a new report from Emarsys, Australian consumers will be sticking to e-commerce to complete their orders ahead of the Christmas season. How will this change in consumer behaviour impact retailers, and how can retailers prepare for the influx of orders?
According to the Emarsys report, 29 percent of survey respondents will be doing their Black Friday shopping online, with only 9.5 percent choosing to shop in-store. In what may be unsurprising to some, a whopping 49 percent said they would not be doing any shopping this Black Friday at all.
In the lead up to the Christmas crush, many shoppers are turning to earlier shopping events such as Amazon Prime Day and Click Frenzy for their holiday shopping, as it secures more time for deliveries in an already delayed landscape.
'Logistics and delivery networks have been overwhelmed since the COVID-19 pandemic sent online shopping volumes through the roof, and the worst is yet to come during the peak November-December Christmas period," said David Fear, the Head of Analytics at Power Retail.
"Demand for online shopping has doubled year-on-year, and the expected peak volumes for online retail in November are set to cause a major meltdown. This is also supported by our research, which found that the highest retailer traffic in the last 12 months was in November 2019 and we're already close to reaching those levels now in September."
In the fifth Trajectory report from Power Retail, it was found that nine out of ten shoppers are concerned about their deliveries amid the Christmas period, therefore starting their shopping in early November, at the latest.
"It's September, and we're seeing that delivery delays are already affecting the majority of online shoppers. What does that mean for peak season? We can't see how the current online delivery infrastructure in Australia is going to cope – where would the extra capacity come from? Online shoppers can smell it too, and we are going to see a massive shift in their Christmas spending timeframe, with nine out of ten online shoppers planning to start by early November at the latest. That's unheard of," Fear said in September 2020.
"It has very real implications for Black Friday and Cyber Monday particularly, where according to our data online shoppers are already put off by the prospect of not getting their parcels in time for Christmas and will be bringing their shopping much further forward."
For the shoppers who are counting on Black Friday and Cyber Monday for their holiday purchases, some of the biggest motivators for purchasing include free delivery and a sizeable discount.
"Retailers have a significant opportunity this Black Friday to use incentives such as free delivery and returns to attract and retain newly acquired customers who have extra cash to spend due to recent Federal Government tax cuts," said Adam Ioakim, the Managing Director APAC at Emarsys.
"Likewise, retailers that wish to safely entice customers back into stores can use customer data to drive click-and-collect sales and provide personalised discounts."
Despite living in the midst of a recession, around 56 percent of Australian consumers from the Emarsys study said they'd be spending the same or more during the Black Friday sales. Furthermore, around 40 percent said they'd be spending anywhere from $100-$300 during the Black Friday sales events.
"Accelerated by COVID-19, Federal tax cuts and changing consumer shopping habits, this Black Friday we're set to see unprecedented enthusiasm from Aussie shoppers for online bargains. Savvy retailers will be looking to exploit the growing e-commerce sector to counterbalance the expected drop in bricks and mortar revenue this year," Ioakim explained.
Data from Emarsys shows that online retail in Australia grew from around 20 percent YoY growth in January to reach an average of 97 percent in September.
Like this story? Click here to find out more about Power Retail E-Commerce Intelligence or here to sign-up for the free weekly Pulse Newsletter for more essential online retail content.