How Can Retailers Make the Returns Process Easier?
There are plenty of hassles that Aussie shoppers experience when it comes to making a return from an online retailer. From repackaging to finding the time to actually return the item, research shows that it's time to innovate and shake up the returns process. But how can retailers do it?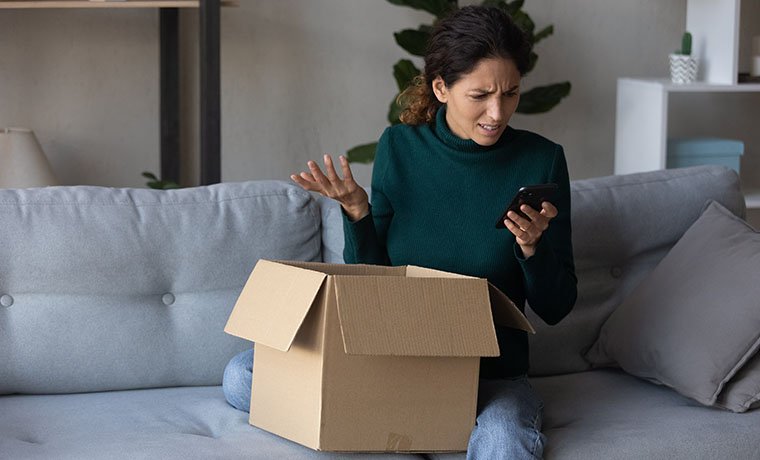 It should come as no surprise to Australian retailers that returns are one of the most contentious parts of the industry, for businesses and shoppers alike.
According to the most recent Trajectory Report, 27.7 percent of Aussie shoppers made a return of an online item purchased in the last six months. As such, there has been a dip in these figures and is just below the average.
The returns process for many Australians is no easy feat. A Power Retail Talking Point report found that 63 percent of shoppers pay attention to the returns policies before committing to a purchase, with 77 percent saying that these policies are extremely or very important when considering shopping online.
As such, when it actually comes to returning an item, there are endless hassles that shoppers experience. For the third year running, repackaging an item is the number one concern (59 percent), and coming in second is finding the opportunity to return the item, with 49 percent saying it's the biggest returns-related hassle.
It's not just finding the time to send the item back or repackage it, it's also the pressure of returning the item before the return time limit expires. As such, 45 percent of Aussie shoppers say that this is their biggest hassle for online returns – for the third year in a row.
We've noted in the past that if this is an ongoing trend, it may be time for retailers and courier services to shake up the current process, and make it easier for shoppers to return items.
But a recent study from CouriersPlease suggests that nine out of ten shoppers would be more likely to shop with a retailer if the business offered an at-home returns collection service.
Moreover, 64 percent of Aussies said they would pay for collection service if it meant that they didn't have to figure out the collection of a product return. The report suggests that the average that consumers would pay for such a service is $10.
"The last two years of restrictions and heightened fears around contracting the virus has propelled more consumers to consider services that reduce contact and don't require them to leave their homes as much," shared Jessica Ip, the Chief Transformation Officer at CouriersPlease. "Consumers are also demanding more convenience in both parcel deliveries and returns. The fact that so many shoppers are willing to pay for services that simplify this process signifies how priorities have shifted over the last two years."
So, if Australian shoppers are more than willing to pay for a service that collects their returns, what can retailers do about it? Ip from CouriersPlease suggests that retailers offer parcel collection services, especially as we enter colder conditions.
"We recommend retailers consider offering customers parcel collection services to give them more control over their returns, ensure the process is convenient and keep them safe and healthy, particularly during the upcoming flu season," she said. "It allows for a more streamlined returns process and, with more Australians returning to workplaces and generally juggling multiple priorities, shoppers won't be overwhelmed by the thought of dropping off parcels during inconvenient business hours."
Moreover, innovating and improving customer service is always a bonus. These can be done "through offering more alternative delivery methods, partnering with a courier service known for transparent parcel notifications and a strong track record for fast deliveries, or considering new technologies that allow for a more convenient, swift and safe online shopping and returns process," said Ip.
The e-commerce landscape is changing. With a Power Retail Switched On membership, you get access to current e-commerce revenue and forecasting, traffic levels, average conversion rate, payment preferences and more!