How Online Ordering Offers a Lifeline for Retailers
The COVID-19 crisis delivered a massive shock to retailers everywhere. Consumer confidence crashed, supply chains began to creak, and people have become reluctant to spend much time in-store. At the same time, there has been a sharp uptake in online retail, exaggerating the existing trend towards e-commerce.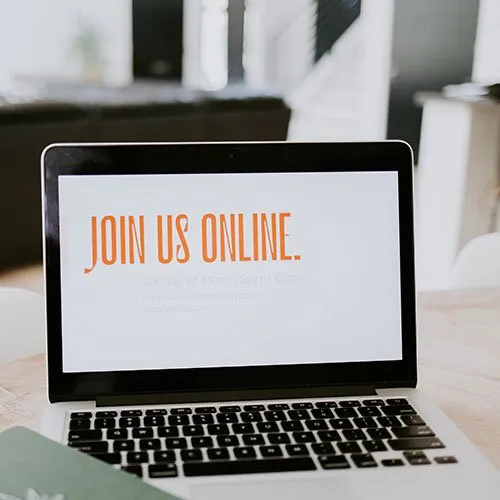 The retailers that are thriving in this period are those that are best placed to respond to increased e-commerce demand using their stores.
E-commerce currently accounts for 10 percent of Australian retail sales, and up to 18 percent in the UK. As online shopping figures spike during the COVID-19 lockdown, stores have to adapt to help service the demand.
Modernising delivery and returns options by offering services such as Click and Collect (C&C) is an effective strategy to bridge the gap between online and instore, enabling increased online orders to be fulfilled more cost-effectively than by delivering them to individual homes. Consolidating those deliveries to stores helps to preserve retail margins online.
Crucially, Contactless C&C allows retailers to offer shoppers a social distancing compliant way to collect their orders, by dropping their orders into their car boot or truck bed, or by offering collections from a self-service or no-contact instore location. This level of security and convenience is a powerful combination to reassure shoppers that they are as safe as possible, without making them jump through extra hoops.
The modern consumer
Recent research we conducted discovered that Australian consumers are increasingly prioritising free delivery, with 60 percent rating it as the most important aspect of the delivery and returns process. However, free or low shipping costs are not always a luxury that businesses can afford which makes C&C a more attractive delivery offering. It can be offered as a free or cheaper alternative to home delivery, because the packages are delivered in bulk, to locations where delivery is almost guaranteed. Home delivery success rates are not perfect, even during the pandemic, and the trek around from door to door adds time and fuel costs to delivery journeys.
Where storefronts have an advantage
Research indicates that one in two Australian consumers have used a C&C service in the last 12 months – during the current crisis, this is likely to rise. Despite this, only around 40 percent of Australian retailers currently offer the service – a figure that we can expect to see increase sharply as retailers look to find alternative fulfilment methods and revenue streams during the current downturn.
By making the retail storefront a regular and safe stop for customers collecting online purchases, retailers can broaden their customer base. In addition to providing a convenient delivery option for online purchases, the implementation of a C&C option can act as a lead generator for in-store purchases once business returns to normal. In usual circumstances, up to 70 percent of people collecting orders from retail outlets make additional in-store purchases, so increasing C&C will lead to more in-store customers in the long term.
The capacity for storefronts to offer human assistance for customers wishing to return online purchases also creates an advantage for retailers embracing C&C for online purchases. With more than two in three consumers reluctant to shop again with a retailer that offers a sub-par or frustrating returns experience, the ability to offer in-person assistance during the process can create positive consumer sentiment and repeat customers.
Hybrid retail will stay ahead of consumer trends
Many outlets are seeking to implement C&C and Contactless C&C as a short-term troubleshooting measure to maintain cash flow during an unprecedented business interrupt. While COVID-19 may have provided the catalyst for this shift, the evidence suggests that embracing hybrid and omnichannel models is a smart long-term strategic move, independent of the short-term tactical imperatives.
Retailers that embrace hybrid or omnichannel models by introducing C&C services are able to meet two developing consumer preferences – they can offer convenient delivery and troubleshooting for online purchases, and they can provide the authenticity and human connection that global digital retailers cannot replicate.
A smart implementation of C&C services for both a retailer's own inventory and third-party online purchases can increase foot traffic to a physical storefront and capture revenue from the increased customer base. This can act as an entry point to the retailer's offerings for a new category of customer that the retailer can convert into loyal repeat business.
Justin Dery is the CEO of Doddle Asia Pacific.
Power Retail is dedicated to providing critical and live e-commerce retailer benchmarking data and shopper insights for the online retail industry. Click here to find out more about Power Retail E-Commerce Intelligence or here to sign-up for the free weekly Pulse Newsletter for more essential online retail content.