Pureplay vs. Omnichannel – Where Are Customers More Satisfied?
Consumer behaviour is rapidly changing, with online retail booming in the last few weeks. In a new report from Manhattan Associates, pureplay retail is the leading category within e-commerce for consumers. But there is a long way to go.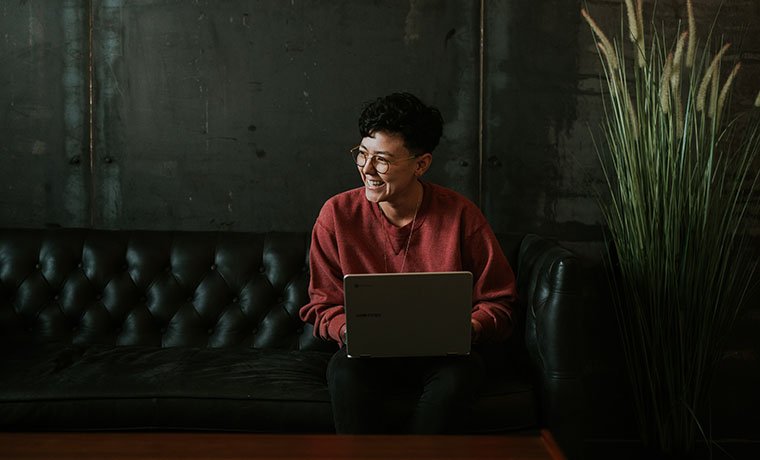 The report found that not only is this platform of e-commerce becoming exceedingly popular amongst Australian shoppers, but 'they're more satisfied with traditional retailers'.
"But there's still room for improvement," the report suggests.
Since the outbreak, more than 70 percent of the surveyed shoppers said they had shopped online at least once since stores began shutting. Of those 70 percent, more than half said they had previously bought online.
While shopping online, the survey found that 41 percent of Aussie online shoppers better preferred purchasing from an omnichannel platform, but 31 percent said they preferred the pureplay experience.
"While the common assumption is that pureplay retailers will create better online experiences for shoppers because that is their single focus, our research shows this is not always the case," said Raghav Sibal, the Managing Director of Manhattan Associates. "It is positive to see that while traditional omnichannel retailers are facing hardships due to reduced instore shopping or having to close their retail stores entirely during COVID-19, they are rising to the online shopping challenge and coming out on top. It's likely this is the case because they own and control their entire inventory, and even if they don't always have 100 percent visibility of the inventory, they can be confident it is in their own warehouse or stores. Whereas pureplay retailers don't often have this luxury because they rely on third-party suppliers – many of which might be located offshore."
While pureplay retailers are gaining reaction in popularity amongst online shoppers, there is serious room for improvement. Dealing with unprecedented times threw many retailers for a loop over the past few weeks. As a result, there have been delays in stock from overseas, staff shortages in warehouses, and an influx of sales halted the overall customer experience.
The survey found that 31 percent of pureplay retailers had out of stock items that consumers wanted to purchase. Furthermore, 40 percent of omnichannel retailers also had been out of stock. The delays in shipping also posed an issue for Australian consumers, with 28 percent finding an issue with delivery from omnichannel retailers and 29 percent for pureplay retailers.
As a result of COVID-19, there have been severe stock shortages for essential items in stores. "While retail companies have invested a lot of time and money into their online platforms, the spike in activity caused by COVID-19 has highlighted areas for improvement," Sibal explained. "This research shows that retailers – both omnichannel and pureplay – have been caught off guard by this impossible to anticipate a surge in online orders, and faced unnecessary bottlenecks and delays in their supply chain because they don't have the systems in place that offer the necessary flexibility and scalability to rapidly respond."
Australian consumers also stated there was some dissatisfaction with the range available to purchase – 27 percent of omnichannel retailers and 18 percent of pureplay retailers had 'limited product range available online', the survey found.
According to the Let's Regrow Town Hall information session, Power Retail examined the popularity in pureplay and omnichannel retailers over March and April. Since the self-isolation order of the country, there has been an increase in multichannel spend. On the week starting 22 March, 34 percent of Aussie shoppers made an online purchase with an omnichannel retailer – 32 percent of shoppers purchased with a pureplay retailer.
The week starting 12 April, there was a significant jump between the two, with 47 percent of Australian shoppers making a purchase via an omnichannel retailer, with 26 percent buying via a pureplay retailer.
"As e-commerce has continued to rise in popularity, retailers have put a lot of effort into competing to attract online shoppers. And due to COVID-19, many may have got what they wished for in attracting new online customers who had previously not shopped online with them," said Sibal. "However, if retailers haven't made investments in the supply chain that ensure a seamless shopping experience that reflects the experience shoppers previously had instore or online prior to COVID-19, it's clear that consumer expectations won't be met. And we know that when their expectations aren't met, shoppers are unlikely to show loyalty and retailers risk losing sales and driving customers to rival businesses."
Power Retail is dedicated to providing critical and live e-commerce retailer benchmarking data and shopper insights for the online retail industry. Click here to find out more about Power Retail E-Commerce Intelligence or here to sign-up for the free weekly Pulse Newsletter for more essential online retail content.