Inside the Digital Transformation for SMBs
SMBs have felt the pinch during the last six months, and many have turned to online retail to reduce the impact of COVID-19 and prepare for the online boom. We sat down with Mark Lewis, the CEO of Netalico, to discuss the rapid growth of e-commerce for SMBs.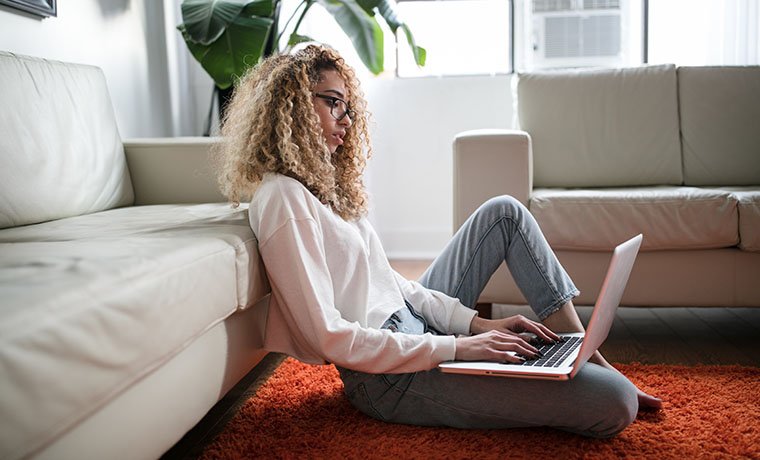 COVID-19 has helped boost the idea of e-commerce to many retailers. How has the recent pandemic changed the way SMBs see online retail?
Before, small and medium businesses relied on the brick and mortar and treated e-commerce as more of an addon. Since COVID-19, more SMB's now see online retail as their primary channel of sales. They've had to react and shift their focus from in-person and wholesale to more direct to consumer, and it's a different way of marketing their products.
After the pandemic has passed, do you think online retail will continue to boom? Why / why not?
For years people will be hesitant to be in enclosed indoor spaces. That's not to say they'll avoid them completely, but they'll think twice before they decide that they need to visit an in-person store. Shoppers will still appreciate the convenience of e-commerce and a wider variety of options online.
How can SMBs continue to provide a relationship with their customers online?
A relationship is formed over time and is demonstrated by the way that retailers treat their customers. Customer service is clearly a big key to developing and maintaining these relationships. Companies like Amazon and Zappos have set the standard in this regard. The companies that sustain relationships with their customers over time are successful because they treat their customers like human beings, communicating well and with a human touch.
Many brick and mortar retailers see online as the 'enemy'. Do you think this will be a popular notion in the next 12 months?
I think as a matter of necessity brick and mortar stores have had to get in bed with the enemy. If you're in retail and you don't have an online presence and store right now, you essentially don't have a business in many parts of the world. And in the parts that are opening up, foot traffic is down drastically. I think brick-and-mortar retailers are realising that while e-commerce is competition, it's better to join than try to fight. This is a trend that's been ongoing for years, and the pandemic has just sped it up.
Is it more efficient to run a brick and mortar store, e-commerce platform or both in this landscape?
E-commerce, if done correctly, can be extremely efficient. With e-commerce platforms like Shopify, anyone can have a decent-looking store online in a week or less, start driving traffic through paid ads, and even outsource fulfilment. A well-run website can operate with very low costs, and one of the benefits of e-commerce is that it's very easy to quantify things like return on ad spend and shipping costs. If a brick and mortar store was leaning towards going online before the pandemic, this might be the time to really seal the deal on that decision.
Going forward, there might be new opportunities in physical spaces as stores shut down permanently and new tenants can negotiate lower leases, but it's hard to compete with the low overhead of e-commerce.
How can SMBs make online a more efficient platform to run?
Getting good advice and strategy from an agency in the e-commerce industry is crucial when you're just starting out or at an inflection point in your business. Every retailer has a unique situation, but agencies have a range of experience because of the lessons learned from working with many brands across various industries. Working with a partner who knows what NOT to do is just as important as working with someone who knows what TO do and helps ensure the transition is smooth, all considerations have been met, and the website is set up to scale. Time and again we see companies that have tried to do too much themselves, made a bad decision or two, and because they've made choices based on false economies, ultimately end up spending more money to undo past work.
What would be one piece of advice you'd offer SMBs that are only just entering the online space?
Think about online as a brand new opportunity and do it right from the get-go. Don't just half-ass it to get your products online quickly. Quickly launching an MVP website is one thing, but approaching e-commerce as a platform to iterate on and grow is important. Pivot your organisation to think online first.
Power Retail is dedicated to providing critical and live e-commerce retailer benchmarking data and shopper insights for the online retail industry. Click here to find out more about Power Retail E-Commerce Intelligence or here to sign-up for the free weekly Pulse Newsletter for more essential online retail content.