The Preliminary Amazon Prime Day Stats Are In
Amazon Prime Day has flooded the e-commerce market for the last few weeks and in a new report from Numerator, the sales event is already causing a stir.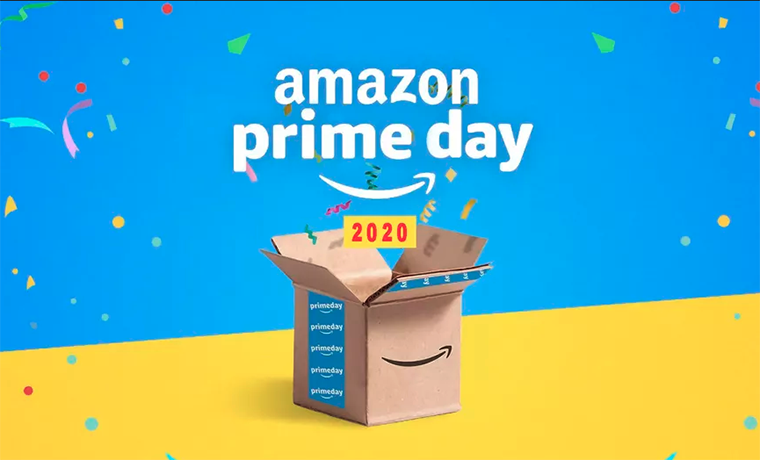 In the report from Numerator, the average order value from Amazon Prime Day is USD $45.88, with 57 percent of households making a single purchase throughout the sales event.
According to the report, two in five households have already placed more than two orders, which brings the average household spend to USD $81.22.
In the last 24 hours, the biggest price changes within the Amazon platform include Toys and Games (0.3). Appliances, Housewares and Sports and Outdoors were all similar regarding price changes (0.2), with Consumer Electronics experiencing a slight change at 0.1.
"The average tracked item on Amazon has changed prices fewer than 1x so far on Prime Day, slightly higher for those sold by third-party marketplace sellers," the report explained.
More than 70 percent of online shoppers at Amazon Prime day have been Prime members for more than two years, with only 0.4 percent signing up on the day of the sales event.
Throughout the US, 61 percent of the purchases from Amazon Prime Day were considered for the purchaser themselves or their household, with only 28 percent signalling as presents for the holiday season.
Amazon-branded Electronics and non-Amazon branded Household Goods are leading the way in terms of popularity, making up 35 percent and 23 percent of purchases, respectively.
According to Numerator, the average Prime Day item is sold for USD $34.41, with Amazon's Echo Dot becoming the leading item purchases during the event (18 percent), gift card reloads and photo prints coming in second and third (16 percent and 14 percent, respectively).
While these stats are US-based, it. can give great insights into the outcome for Australian shoppers during the sales event. With Christmas shopping starting earlier than ever this year, sales events such as Prime Day and Click Frenzy are becoming key players in the holiday period.
In the recent Trajectory Report from Power Retail, nine out of ten shoppers are concerned about the upcoming Christmas crush as deliveries continue to delay throughout the country. Of the 5,000 online shoppers surveyed by Power Retail, 57 percent said they are currently experiencing delivery delays.
"Logistics and delivery networks have been overwhelmed since the COVID-19 pandemic sent online shopping volumes through the roof, and the worst is yet to come during the peak November-December Christmas period," said David Fear, the Head of Analytics at Power Retail.
"Demand for online shopping has doubled year-on-year, and the expected peak volumes for online retail in November are set to cause a major meltdown. This is also supported by our research, which found that the highest retailer traffic in the last 12 months was in November 2019 and we're already close to reaching those levels now in September."
Stay tuned for Australia's Amazon Prime Day numbers as they become available on Power Retail.
Like this story? Click here to find out more about Power Retail E-Commerce Intelligence or here to sign-up for the free weekly Pulse Newsletter for more essential online retail content.