Two-Thirds of Consumers Experience Better Shopping via Mobile
M-Commerce is predicted to be one of the biggest trends of the next decade. Although it's nothing new, e-commerce professionals are noticing an upward trend of mobile shopping from its consumer base.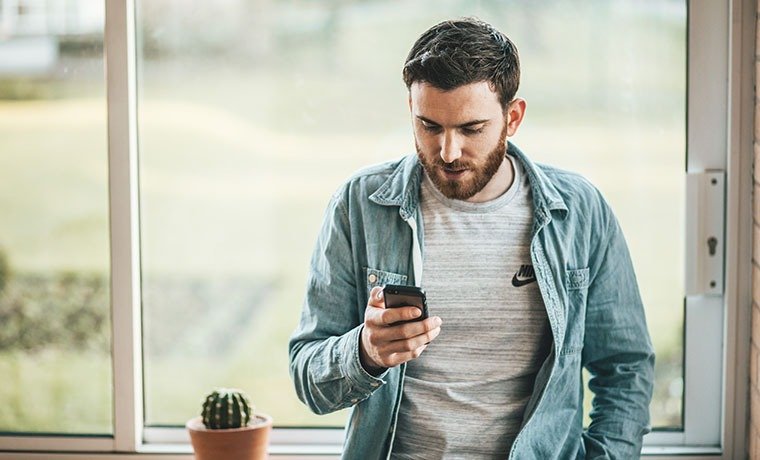 In a new of Mobility in Retail report by SOTI Inc., it's reported that shoppers want a 'personalised in-store experience via mobile devices, but are unwilling to sacrifice personal data security'.
The report also found that 67.3 percent of consumers perceive mobile technology as the 'most effective way to provide a faster shopping experience'. Moreover, 76 percent want 'in-store staff to use mobile devices to provide a better in-store experience'. With this in mind, one third (32.6 percent) of consumers are unwilling to sacrifice their personal data to improve their shopping experience.
"Retailers need to implement modern strategies to stay relevant and wake up to the fact that consumers want mobile and IoT technologies which enhance and personalise the shopping experience," explains Shash Anand, Vice President of Product Strategy at SOTI. "It's essential that retailers integrate these business-critical technologies into their business to ensure they can deliver the speed, convenience and customisation that employees and customers expect. As the online and offline worlds continue to merge, the time for retailers to invest in mobility and IoT solutions is now."
The report also found that one third (31.4 percent) of consumers are comfortable with 'emerging delivery methods such as delivery drones', and 26.9 percent accept the idea of autonomous vehicle delivery.
"Retailers who rely on mobile technology need to ensure the technology works because customers want to find what they need quickly, pay for their purchases and get on with their day. Retailers must ensure they have a trusted mobility and IoT management solution in place to ensure in-store technologies work all the time, the way they're supposed to, with no downtime, while ensuring security and compliance," Anand says.
Four M-Commerce Trends  to Watch
According to appinventiv, 49 percent of global online shoppers use mobile as their preferred shopping method. More than one billion global m-commerce consumers used coupons in 2019. Asia-Pacific countries such as Australia are indicative of 'high' levels of m-commerce transactions, which means that Aussie retailers need to stay on top of this rising platform to remain at the top of the rest.
Crypto Payments

This is a tricky trend to predict, as the world watched the Bitcoin bubble burst in 2017. However, there is always room for improvement, and crypto payments aren't something that should be sneezed at. In 2019, more than 25,000 French stores began accepting Bitcoin as currency. They, in theory, provide a faster and more secure form of payment, but only time will tell if this trend takes flight. Stay tuned!

Voice Search

Five years ago, it may have been hard to imagine a world where someone can go home and talk into thin air, thus switching on their lights, heater and washing machine. But now, with home automation, we're living in a time where this is all normal. That's why it shouldn't come as a surprise that Voice Search (aka V-Commerce) may just be the next big thing. A prediction from appinventiv suggests that by the end of 2020, 50 percent of searches will be done by voice. Moreover, it's predicted that 46 percent of users would 'prefer hearing business prices over voice search' in 2020.

Proximity Marketing

Using the likes of WiFi and LE- (Bluetooth Low Energy), marketers can start targeting users based on location and attract those whoa re close to retail stores, thus capturing a new audience.

'Supercharged' SEO and Load Time

It's not even a prediction at this point: in order to compete against the biggest and best in M-Commerce, it's imperative that retailers have optimised load times. Forty percent of consumers will abandon a site if it loads longer than three seconds. Companies should focus on making Retailer App and mobile site loading time a priority in 2020.
Like this story? Sign-up for the free Pulse Weekly Newsletter for more essential online retail content.