Ways Retailers Can Help Those Affected by the Bushfires
For Australian retailers, there is no better time to help the country in its greatest time of need. We are giving a massive shoutout to retailers who have set aside the importance of sales and profits to focus on what matters most during these difficult times.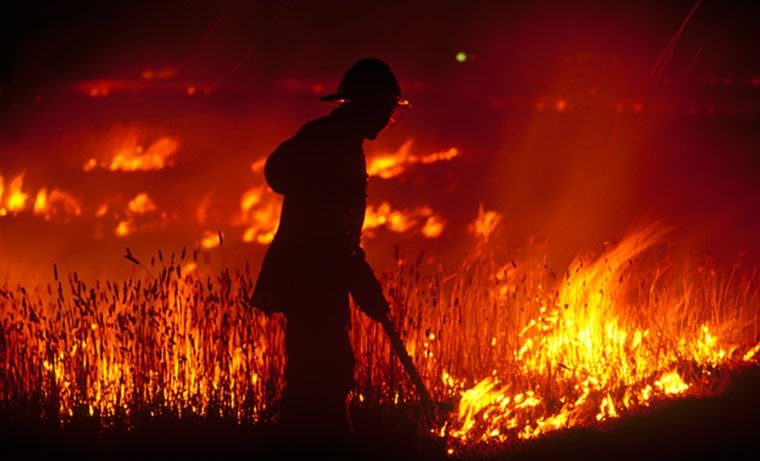 As our nation burns, it's easy to feel helpless. Unless you're on the frontline, it feels like we have to sit and wait for the horrors to pass. More than 30 retailers have pledged to lend a helping hand, and here are a few ways retailers can help.
Donate Profits

Retailers are donating the profits from online and in-store sales to bushfire related charities, such as ModelCo, who donated 100 percent of all online profits made on Tuesday this week to the New South Wales Rural Fire Service and WIRES Wildlife Rescue. General Pants has pledged to donate 100 percent of all profits made on Thursday, 9th January to the Australian Red Cross Disaster Relief and Recovery Fund.

Make a Donation

Large retailers such as David Jones, Mecca, Country Road, Accent Group and Afterpay have pledged large sums of money to certain charities. These companies have pledged anywhere from $100,000 to $200,000 in an effort to aid those affected by the bushfires. Adore Beauty has pledged $30,000 to both Red Cross Disaster Relief and Recovery Fund and WIRES Wildlife Rescue; Glassons has donated $60,000 to the Australian Red Cross Disaster Relief and Recovery Fund;  Spell pledged $20,000 to CFA (Country Fire Association.

Give Employees Volunteer Leave

A great initiative that companies can make is allowing employees to take a day to help those who have been affected by the bushfires. L'Oreal and Adore Beauty have made public announcements noting that their employees are allocated Volunteer Leave to help those in need. "In 2020, we will be doubling our Volunteer Leave program, to provide our employees with four days of paid volunteer leave to support communities as they rebuild," L'Oreal Australia wrote in a statement.

Donate Stock and Goods

The Australian Retailer Association (ARA) has partnered with Good360 to redistribute goods from retailers who haven't seen the effect of bushfires in their communities. "The ARA and Good360 are partnering on a campaign to collect goods from retailers who haven't been touched by bushfires to redistribute them to those who in some cases have lost everything," explains Russell Zimmerman, ARA executive director. "Any retailer, small or large, who wishes to contribute – regardless of where they are in Australia – should make contact with Good360 to arrange collection of goods and stock they wish to donate. Retailers – and other Australians – who prefer to make a cash donation should also get in contact."
Via Power Retail, we want to highlight as much as we can the generosity of the retail community and individuals stepping up. Please share with us your initiatives by sending to [email protected] so we can recognise and promote the collective effort and show those suffering in the community that the retail industry stands with them.