Which is Bigger – Cyber Weekend or Boxing Day? The Answer Might Not Surprise You
Which will win the battle of the bargains? Roy Morgan has recently announced that more than $21 billion will be spent in post-Christmas sales, both online and in-store. How does this shape up to the Cyber Weekend sales?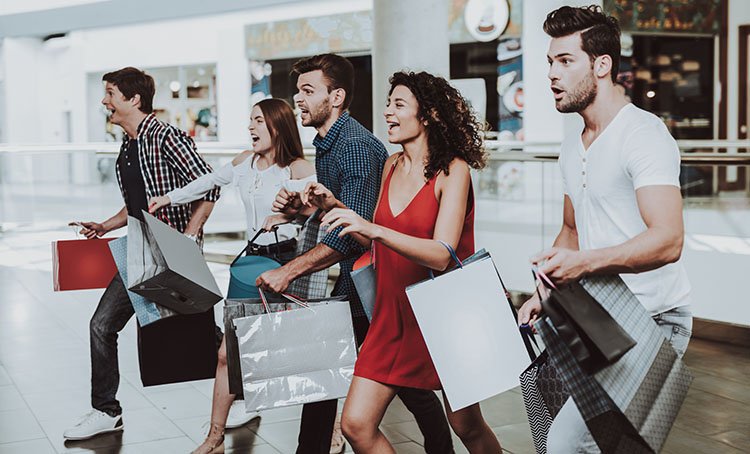 In a recently reported story, Roy Morgan predicted that more than $21 billion will be spent in post-Christmas sales, which would be a likely increase of 2.1 percent on the previous year, and a 12.6. percent jump from pre-pandemic levels in 2019.
Further to this, experts are predicting that roughly $4 billion will be spent on Boxing Day sales alone.
Despite this record boom, it's likely that Boxing Day will be a little less impactful on consumers than the Cyber Weekend sales, let alone the entire month of November, which is now considered a cyber sales month.
In early December, Australia Post shared that online shopping in November was up 13 percent compared to 2020, which is a further 79 percent higher than the same period in 2019.
"With many cyber sales starting sooner than last year people have been able to snap up online deals for longer than just those traditional four big days from Black Friday," said Ben Franzi, the Australia Post General Manager, Parcel & Express Services.
According to the most recent Power Retail Trajectory Report, e-commerce revenue was slightly down for November compared to 2020, and the same is to be expected for December.
Further to this, 46 percent of consumers say they'd increase their online spending in November. However,  more consumers said they would decrease their online spending (30 percent) than an increase (25 percent) in December. With this in mind, we're expecting to see a similar behaviour pattern that occurred in 2020.
For two years in a row, we've seen a pattern of Boxing Day sales exceeding expectations YoY, but they're not likely to have the same hold on consumers that Cyber Weekend has – which may not surprise anyone.
What are your thoughts? Let us know below.
The e-commerce landscape is changing. With a Power Retail Switched On membership, you get access to current e-commerce revenue and forecasting, traffic levels, average conversion rate, payment preferences and more!