Staples' Returns Platform Could Be an E-Commerce Game Changer
The US retailer, Staples, is starting to accept e-commerce returns from other retailers to help alleviate the returns process. Is this the future of retail?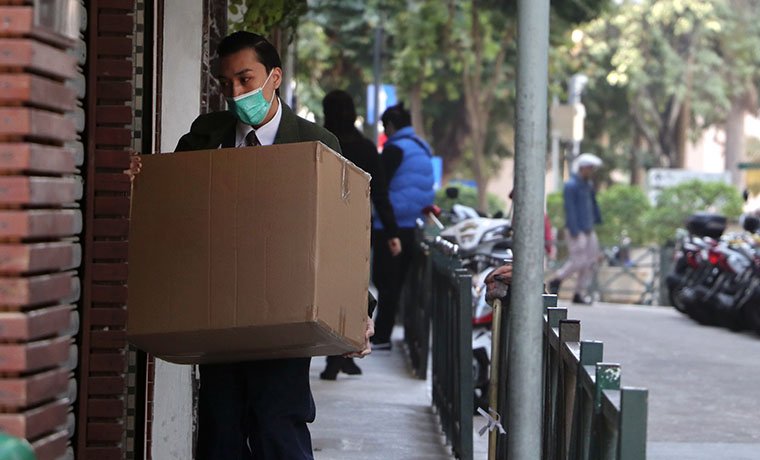 The American stationery retailer is partnering with returns and reverse logistics tech firm, Optoro, to allow customers to return their purchases to more than 1,000 Staples stores around the country.
The platform, called Express Returns, aims to remove the barrier of difficult returns for American shoppers who rely on e-commerce. Staples and Optoro plan to launch the program in January, just in time for the peak returns period following the holiday season.
How Does it Work?
Through this partnership, retailers can have consumers use an online returns portal on their phones to receive a QR code. This portal is enabled by a separate partner, Returnly. From there, they will choose the closest Staples store; the QR code is then scanned when they enter the store. Unlike traditional returns policies, Staples will accept the item without its original packaging, as it will be placed into a Staples pouch for the return process.
"We're basically making it super simple for customers to get a QR code and digitize their return and then take that QR code with their item to any store and make that return," explained Adam Vitarello, the Co-Founder and President of Optoro.
Is This the Future of Retail?
This isn't the first retailer to start accepting returns from other e-commerce platforms. In July 2019, Kohl's began trialling the service as a way to attract younger shoppers to the store. Furthermore, retailers such as Walgreen's and Nordstrom have also begun the process of accepting returns.
"We're already recognised as a convenient shipping destination," said Craig Grayson, the Vice President, Print & Marketing Services at Staples.
"A lot of our customers use us to drop off their packages. In this remote working environment, we've got that convenient opportunity. So because we already play in that space within the local communities our stores operate in, this program is really just a natural extension of that."
Staples is further developing its strategy of becoming a solutions provider, and just like Officeworks, allows printing and copying to the general public, as well as offering other retail services.
Blurring the Lines of In-Store and Online
The driving factor behind the process is to help blur the lines between physical and online stores.
"Buy online, return in-store is actually a key driver to profitability in e-commerce," said Vitarello. "If you can encourage more buy online, return in-store – if you can go from 10 percent to 50 percent to 80 percent – it can literally change your economics of e-commerce."
With the spike in online shopping comes the added increase in online returns, with some retailers seeing a two or three times increase in returns over the last few months.
"Now that everyone's going online, it's highlighting the differences between brick and mortar and online and maybe the biggest difference between brick and mortar and online is returns," Vitarello explained. "It's way more complicated. You have to figure out how to package it up, how to get the label, when's my refund going to come, do I want to do an exchange."
Like this story? Click here to find out more about Power Retail E-Commerce Intelligence or here to sign-up for the free weekly Pulse Newsletter for more essential online retail content.