A New Order Every 3.9 Seconds: Inside Booktopia's New Storage Facility
Online retailer, Booktopia, is ramping up for its biggest Christmas on record, with the launch of its newest DC in Sydney.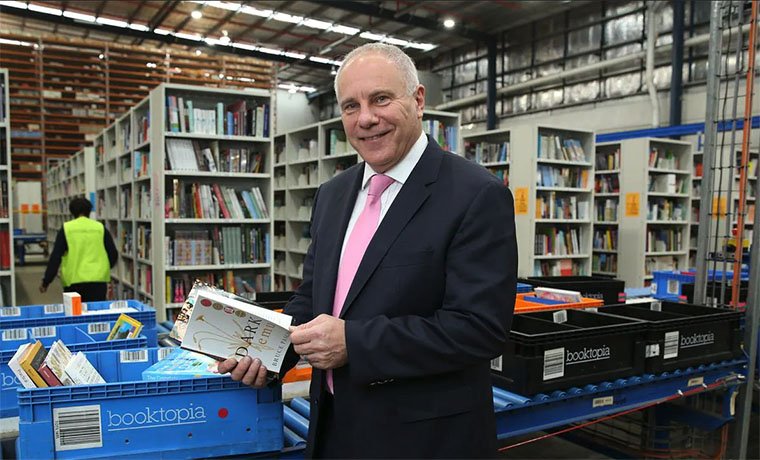 The online book retailer has completed the commission of its 13,521 sqm storage facility, which is located in Enfield, a suburb of Sydney's Inner West. This facility is dedicated to holding bulk stock, holding up to eight million physical books for its distribution company, retail businesses and Booktopia Publisher Services.
It will complement the company's existing 14,000 sqm DC in Lidcombe, totalling almost three hectares of storage space for books in western Sydney.
Tony Nash, the CEO of Booktopia said that the retailer is shaping up to its best every Christmas. "The next few weeks are the busiest time of the year for retail book sales, and with our new storage facility, we are set to break all records," he said. "The Enfield warehouse has been commissioned just in time to handle the massive influx of orders we are expecting from customers who are keen to get their holiday reading list or Christmas gifts sorted in plenty of time."
Currently, more than 1,000 bookstores and businesses – such as Amazon and Dyocks – rely on Booktopia, "so it is important to the whole book industry that we have plenty of stock ready to go," Nash explained.
It's not just the storage facilities that have been ramped up – Booktopia has also invested more than $25 million in its automation services for its DCs in Lidcombe. This automation has doubled its capacity, allowing more than 60,000 books to be shipped out daily.
According to Booktopia, in the 12 months ending June, more than 8.2 million orders were placed. This means that a new order was was dispatched every 3.9 seconds. The retailer currently has more than five million customers, of which 1.71 million are active. Its share of the book retailer market is currently 8.7 percent, up from its share of six percent in FY20.
The e-commerce landscape is changing. With a Power Retail Switched On membership, you get access to current e-commerce revenue and forecasting, traffic levels, average conversion rate, payment preferences and more!