You Beauty: Adore Beauty Returns to Profits in FY21 Results
Adore Beauty is returning to profits in its FY21 results, reporting an 'exceptional start to listed life', and strong customer retention.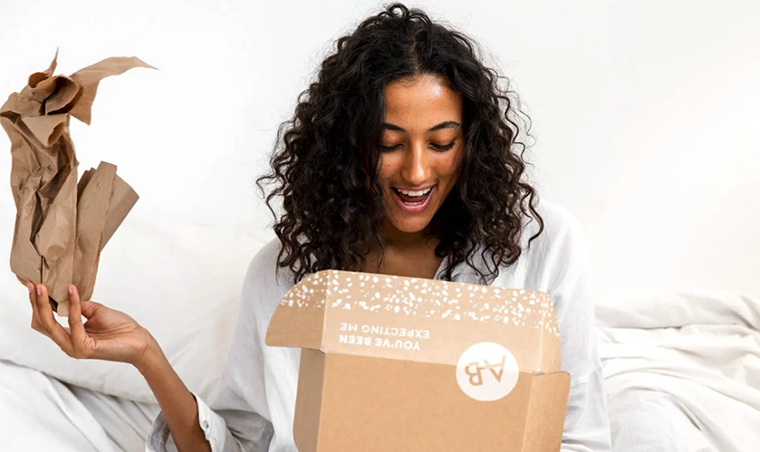 Adore Beauty's full-year results have indicated strong growth, with a 48 percent increase in its revenue to $179.3 million, a record for the online beauty retailer since listing on the ASX in 2020. Its gross profit margin of 33.1 percent is up 1.2 percent from the previous year, and its EBITDA is up 53 percent from FY20 to $7.6 million. Its year-to-date revenue for FY22 is starting strong, up 22 percent on pcp.
CEO Tennealle O'Shannessy explained that these results represent the 'exceptional' start to the business' life listed on the ASX. "Our record financial performance in FY21 highlights the strength of our underlying business and our market-leading position as the online destination of choice within a large $11 billion addressable market," she said.
The obvious online shift has further accelerated this growth, and while the level of cosmetic purchases has dropped due to lockdown, skincare purchases have gone through the roof. As a result of this shift, the online retailer's annual revenue per active customer increased by seven percent on pcp to $219, driven by strong customer retention and an increasing AOV.
Adore Beauty's active customer base saw an uplift of 39 percent on pcp to 818,000, with return customer growth of 64 percent on pcp. "Adore Beauty continues to capitalise on the structural shift to online channels, rapidly adding new customers that are profitable within the first year," O'Shannessy explained.
As a result of this online shift, Adore Beaty was able to launch and secure a series of innovations in Fy21, including the debut of its native iOS and Android apps, which is currently driving higher levels of retention and AOV, the retailer reported.
The company also launched its loyalty program, Adore Society, which has reported a strong member uptake, including >95 percent of the top customer tier. "We are committed to delivering a personalised and customer-led beauty discovery and shopping experience, underpinned by ease, convenience, and authentic, trusted content," she said.
Adore Beauty reported a significant increase of 58 percent in brand awareness, up from 39 percent, thanks to its expanded national TV campaigns. Furthermore, its podcast's downloads are up 273 percent on pcp to 2.7 million since its launch.
"Adore Beauty's integrated content, marketing, and e-commerce platform is unique in the Australian beauty market, offering ~260 leading brands combined with an exceptional customer experience," O'Shannessy said. "We leverage our digital content, media and owned marketing channels to create highly engaged and loyal customers with subscription-like retention rates. Our loyalty-driven business model is delivering sustainable growth across all key metrics, including annual revenue per customer and AOV. Our continued strong returning customer rates and growth in new customers provide strong momentum to drive continued growth in FY22 and beyond," O'Shannessy said.
Adore Beaty reported a strong cash balance of $29 million with no debt as of 30 June 2021, coupled with a 'highly capital efficient' business model that contributed to the $4.2 million in cash flow for FY21.
For the future plans, Adore Beuaty plans to continue benefiting from the tailwinds provided by the pandemic-accelerated online shift. Australia's online beauty and personal care market (BPC) is $11.2 billion but is significantly underpenetrated compared to the US and UK markets. Adore Beauty currently has a 13 percent market share of the online BPC sales. As the digitally-native Millennial and Gen Z consumers enter the market, the retailer plans to invest and expand on its current marketing, loyalty, brand partnerships and retention strategies to cement its place in the market.
The retailer explained that it would be monitoring the COVID restrictions closely, and as such, will not provide any guidance at this time. However, Adore Beuaty expects to maintain a 2-4 percent EBITDA margin in the short to medium term while further reinvesting to drive above-market growth. Its future plans for FY22 include the launch and scale of its private label, improving CX and site conversion, expanding its data-driven personalisation, growing brand awareness and scaling and embedding its native app and loyalty program.
At the time of release, Adore Beauty's shares rose 4.2 percent to $5.01, but that has since dropped 1.41 percent to $4.90 a share at the time of writing.
Like this story? Click here to find out more about Power Retail E-Commerce Intelligence or here to sign-up for the free weekly Pulse Newsletter for more essential online retail content.