Adore Beauty's Strong Start to FY22 Doesn't Convince Investors, Share Price Dips
Despite a great start to the FY22, Adore Beauty's share prices have failed to show the same result, shedding 8.15 percent since the announcement of its half-year results this morning. 
The online beauty retailer reported an increase of 18 percent in its revenue to $113.1 million and a CAGR of 47 percent. EBITDA for HY1 FY22 is $3.8 million, with an EBITDA margin of 3.3 percent.
The majority of the revenue was driven by 'record' trading days and its return customers, which grew by 56 percent on PCP. According to the retailer, 71 percent of revenue was driven by returning customers, up from 64 percent in H1 FY21. The repeat customers purchase three times a year, on average.
"These loyal returning customers become more valuable the longer they are with us, increasing their basket size and order frequency every year they spend on our platform, said Tenneale O'Shannessy, CEO of Adore Beauty.
Returning customer growth has increased 56 percent on PCP, offset by the 12 percent decline in new customers. This was primarily driven by the COVID lockdowns, which drove customer acquisition. However, the retailer has entered a transitional phase of sustained growth as lockdowns are lifted and traditional retail continues back to normal.
While this growth has dipped since the pandemic, the results remain above pre-COVID levels, and are in line with the retailer's expectations, said O'Shannessy.
Gross profit margin is up 0.6 percentage points to 33.1 percent on PCP, underpinned by product margin expansion and brand funding.
The retailer understands that its awareness is behind the best-in-class. As such, AB will continue to reinvest in its brand building, content engagement and growth of its organic channels, controlled by 'disciplined' funding for sustainable, long-term growth. The retailer currently has $25.1 million cash and no debt, as at 31 December 2021.
"The disciplined investment we have made in content engagement, brand building, and growing our organic channels, is showing strong early results," she said. "[Return customer retention rates] reflects the underlying strength of the business, our exceptional customer experience, and the high-frequency nature of premium beauty purchase."
The beauty retailer plans to invest further in the launch of its private-label skin care line, which is expected to debut in Q4 FY22. It will also expand its owned marketing channel; marketing as a percentage of sales was in line with expectations at 14 percent (up 13 percent on PCP). The investments in organic channels are aimed to minimise the current and ongoing industry marketing cost inflation.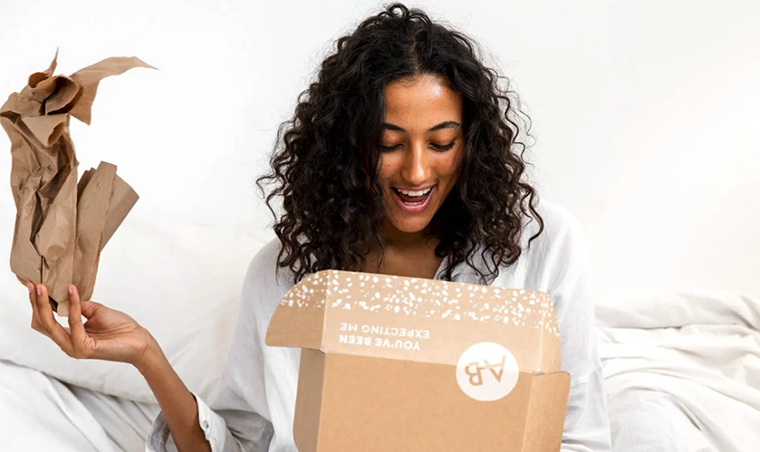 "We are executing on the strategic priorities to accelerate our growth trajectory and increase the lifetime value of customers," O'Shannessy said. "We continue to scale our mobile app and loyalty program, which are resonating with customers and delivering higher order values and annual revenue per customer."
"We are rapidly expanding our owned marketing channels to capitalise and fortify our first-mover advantage, driven by content, range and a best-in-class customer experience. Our diversified content strategy has created a highly engaged and loyal community, with new podcasts appealing to a broader range of consumers," she continued. "Importantly, our owned marketing channels enable us to cost-effectively engage, retain and grow the lifetime value of our customers, reducing our reliance on competitive paid channels."
The business has reaffirmed its target of achieving an EBIDTA margin of 2-4 percent in the short-to-medium term as it reinvests to drive above-market growth.
The business has reported revenue growth in the first six weeks of H2, increasing by 14 percent on PCP. Despite this ongoing growth in the second quarter of FY22, the retailer has warned investors of the uncertainty surrounding COVID cases and supply chain issues. As such, consumer sentiment has wained in the transitional period between CY21 and CY22, due to ongoing Omicron fears and ongoing supply chain pain points.
All in all, Adore Beauty believes it "is well-positioned to capture market share in a large and growing market benefitting from structural tailwinds."
Despite these strong figures and ongoing growth, it seems that investors aren't so convinced. At the time of writing, Adore Beauty's shares sit at $2.48, shedding 8.15 percent since opening this morning, and dropping 15.93 percent in the last five days.
The e-commerce landscape is changing. With a Power Retail Switched On membership, you get access to current e-commerce revenue and forecasting, traffic levels, average conversion rate, payment preferences and more!