Amazon's Giant Robot Warehouse is Coming to Australia
Amazon is launching a giant robot-filled distribution centre in Sydney. The Western Sydney facility will be the company's first robotic FC in the Southern Hemisphere.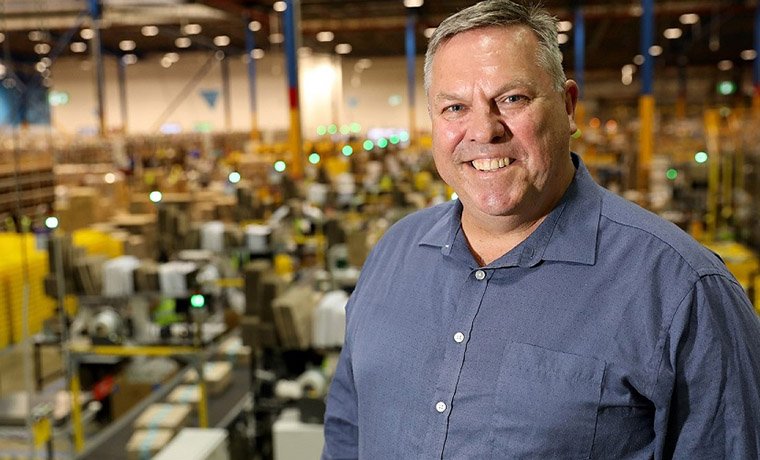 The FC will be completed by late 2021 and is said to be filled with the 'most advanced Amazon Robotics technology' to bolster faster deliveries across Australia.
"We look forward to creating more than 1,500 jobs, the majority of which are permanent full-time jobs, with the opportunity to work alongside advanced robotics to deliver the ultimate in service for customers. This investment will also benefit the 10,000 plus small and medium-sized businesses who utilise Fulfilment By Amazon to seamlessly service customers across the country," said Craig Fuller, the Director of Operations at Amazon Australia.
The Robots
The Amazon Robotics FC will be 200,000 sqm, which is roughly the size of 22 rugby fields, or Taronga Zoo. Currently, Amazon has opened more than 50 Amazon Robotics FC globally, of which uses more than 200,000 robotic drives. Overall, the new fulfilment centre can store up to 11 million items.
The Amazon Robotic FC uses state of the art technology o serve customers and employees to deliver a 'smarter, faster and more consistent experience' for Aussie customers.
The robots speed up the process of moving shelves to employees and also save space within the warehouse. This allow 50 percent more items to be stowed per square metre.
You can see how they work below:
"The Amazon Robotics fulfilment centre will more than double our operational footprint in Australia, enhance efficiency and safety for our associates while ultimately providing customers with wider selection and faster delivery," said Fuller.
"This new centre, once up and running, will create more than 1,500 jobs in addition to 700 construction jobs at a time when we need them most. Amazon's decision to locate its first robotic centre in the Southern Hemisphere right here in Western Sydney is another great example about what the future holds," said Gladys Berejiklian, the Premier of NSW.
Power Retail is dedicated to providing critical and live e-commerce retailer benchmarking data and shopper insights for the online retail industry. Click here to find out more about Power Retail E-Commerce Intelligence or here to sign-up for the free weekly Pulse Newsletter for more essential online retail content.