Australia "Earlier in Adoption of E-Commerce" – Former Amazon VP
Kmart Group has hired former Amazon VP, Pete Sauerborn, to run the Catch online business after Nati Harpaz announced his departure in mid-April.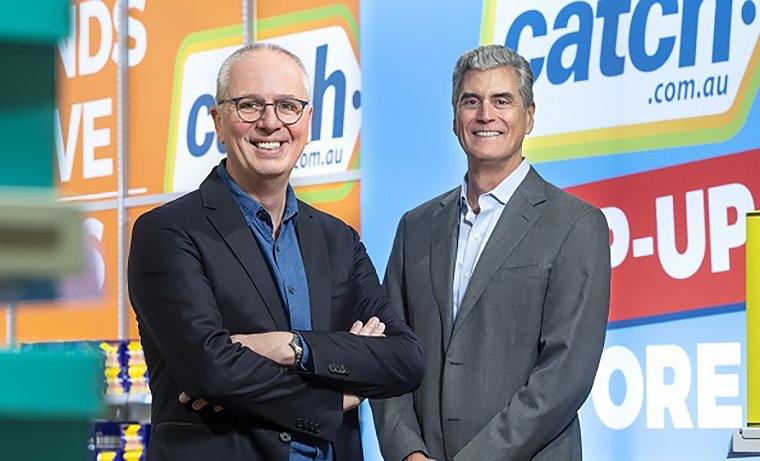 The former Amazon Vice President will oversee the online retailer as Managing Director. Sauerborn has previous experience in the US, where he headed the e-commerce department of flower delivery company, Teleflora.
Catch was acquired by Wesfarmers in August 2019 for $230 million and has since expanded into the New Zealand market. Managing Director of Kmart Group, Ian Bailey, as overlooked the acquisition and growth of Catch since mid-2019, and said the organisation would continue to invest in the online retailer.
"Since Catch joined us last year the business has outperformed our initial expectations, demonstrating the increasing confidence Australian consumers have in online shopping and their appetite for the phenomenal deals the Catch team are able to curate for their customers," Bailey said in a statement.
This opportunity aims to leverage Kmart Group's physical store presence with Catch's online offering.
"The Catch team has built an impressive e-commerce business to serve Australian consumers," he said. "The opportunity to help scale the business to the next level by leveraging the Kmart Group's physical store infrastructure and great brands is very exciting."
Australia's adoption of e-commerce is 'a bit earlier' than the rest of the world, Sauerborn explained. The former Amazon VP has previously resided in Seattle, where has noted similarities between the North American, Asian and European markets. However, he said that Australia's early adoption of e-commerce, regulation, inventory and transport creates 'different dynamics'.
"Australia is a bit earlier in its adoption of e-commerce when measured as a percentage of total retail sales, and there are different dynamics because of its relatively smaller population and remote geography, which has implications for supply chain, inventory and transportation," Sauerborn explained.
Ian Bailey said this new leadership role aims to bolster further customer growth and help Catch become a leader in the online retail space.
"By increasing our investment in the business, and by continuing to build Catch into a trusted marketplace for online shoppers, we have every reason to believe that Catch will go from strength to strength," Bailey explained.
Sauerborn is set to start his position with Catch on May 11, where he will be based in Bentleigh, Victoria.
Power Retail is dedicated to providing critical and live e-commerce retailer benchmarking data and shopper insights for the online retail industry. Click here to find out more about Power Retail E-Commerce Intelligence or here to sign-up for the free weekly Pulse Newsletter for more essential online retail content.