Inside the Recession and What it Means for Retailers
Australia has officially entered its first recession in nearly 30 years, due to the economic downturn caused by the global pandemic.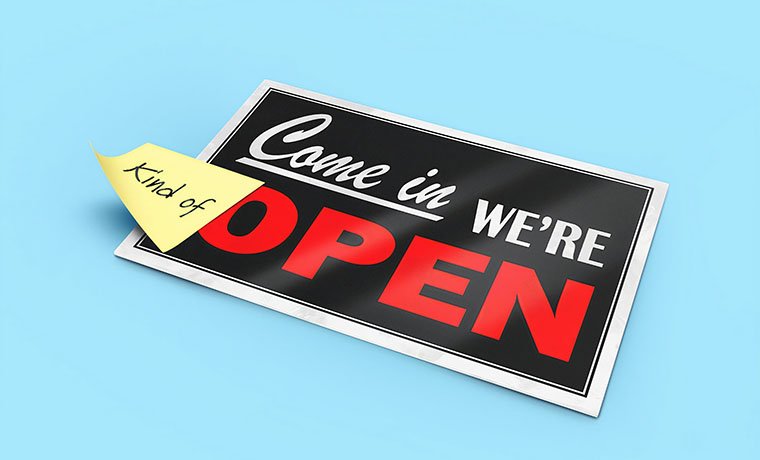 In a release from the Australian Bureau of Statistics last Wednesday, the national GDP sank by seven percent in the June quarter. This is the largest dip in a single quarter since records began in 1959.
The record fall of the GDP was driven by the private sector, much of which was shut due to the pandemic. Private demand took 7.9 percentage points from the economic growth in the June quarter.
With two consecutive falls in the GDP, it means that the country is technically experiencing a recession. The last this happened was in 1991 when the GDP shrank 1.3 percent and 0.1 percent in sequential quarters. Treasurer, Josh Frydenberg said the "devastating numbers confirm what every Australian knows – that COVID-19 has wreaked havoc on our economy and our lives like nothing we have ever experienced before."
"Our record run of 28 consecutive years of economic growth has now officially come to an end. The cause? A once-in-a-century pandemic," he said in a press conference.
So, what does this mean for the retail industry? With the virus ripping through businesses left and right, there are a lot of issues, concerns and unanswered questions that business owners are looking for. We've reached out to a series of e-commerce and economics experts to discuss the future while living through an event that no one has ever experienced.
The uphill battle of competing against the big names in e-commerce just became increasingly difficult. With the accelerated push of e-commerce amid the global pandemic, IbisWorld predicted that 11 percent of industry revenue is expected to come from online sales in 2020-21, as a result of the coronavirus.
The Stage Four lockdown laws in Victoria quickly forced many retailers to pivot into an online landscape, further sped up the adoption of an online platform. "Small businesses like corner stores, restaurants, consultants and trades had to pivot to a more functional business process; almost every consultant and accountant, for example, has moved to conducting consults online now," said Sagar Sethi, Managing Director of Digital Agency, Xugar.
"To survive in this climate, businesses should be adapting and milking online technologies such as online bookings, catalogues, e-commerce platforms. On the website and all social media, announce that you are an essential service and that you are continuing to operate," he explained.
In the meantime, Australia is struggling to stay afloat as stores remain closed and last-mile couriers strain against the onset of e-commerce orders.
"Reduced GDP will burden many Australian households and retail businesses," said Erik Norland, the Senior Economist and CME Group. "However, the good news is that the Australian government has a relatively low level of debt –just 41.9 percent of GDP as of Q4 2019 according to the BIS.
"This gives the Australian government enormous borrowing capacity to offset the negative impact of COVID-19 related economic disruptions. Additionally, the Reserve Bank of Australia has also cut rates to close to zero for the first time ever, which should help to stabilise the market and help to reduce default rates among retail businesses," he told Power Retail.
While a recession was somewhat anticipated as a result of the coronavirus, the Australian Treasurer expressed some optimism about the circumstances. With 28 years of 'consecutive' economic growth, Frydenberg said it has helped cushion the blow of the virus.
"We have done everything possible to cushion the blow for the Australian economy from COVID-19," he said. "But there is hope. And there is a road out."
Like this story? Click here to find out more about Power Retail E-Commerce Intelligence or here to sign-up for the free weekly Pulse Newsletter for more essential online retail content.