Boohoo Responds to 'Modern-Day Slavery' Accusations
Last week, The Sunday Times released a report, accusing the fast-fashion retailer's subcontractors of conducting 'modern-day slavery' in its UK workshops. Boohoo has since responded to these allegations.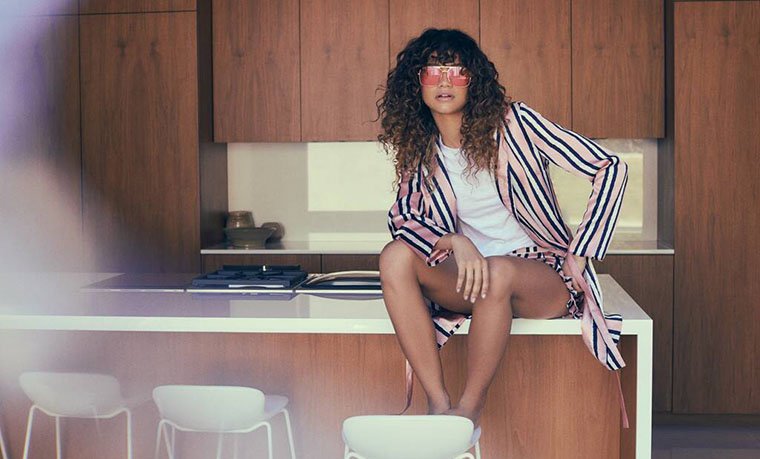 Boohoo has been accused of 'modern-day slavery' in its subcontractor factories in Leicester, UK after reports accused its workers were being paid £3.50 (AU$6.27) an hour during the COVID-19 pandemic. The minimum wage for a worker aged over 25 in Britain is £8.72 ($19.86).
Boohoo has responded to these allegations buy launching an independent £10 million (AU$18 million) investigation to 'eradicate supply chain malpractice'.
As such, Boohoo has sent Power Retail an update regarding the matter.
"As a board, we are shocked and appalled by the recent allegations that have been made and we are committed to doing everything in our power to rebuild the reputation of the textile manufacturing industry in Leicester," the statement explained.
"We want to ensure that the actions of a few do not continue to undermine the excellent work of many suppliers in the area, who succeed in providing good jobs and good working conditions."
Following the allegations, seven agencies have since visited the Leicester factories since the report was released. These agencies included GLAA, Leicestershire Police, Leicester City Council, the National Crime Agency, Health and Safety Executive, Leicestershire Fire and Rescue and Immigration Enforcement.
"As soon as the Group was made aware of the allegations of mistreatment of garment workers by our third-party suppliers, as detailed in the 6 July announcement, an immediate investigation was launched," the statement read.
The statement listed some of the 'inaccuracies' with the initial report from The Sunday Report.
"Our findings show some inaccuracies with [The Sunday Times'] media report. The garments featured were not actually manufactured in Leicester but in Morocco. Post-production, the garments were shipped back to the UK by the supplier to be repackaged into compliant boxes for delivery to the Group's international distribution centre in Burnley. This was the process that was filmed at a premises formerly operated by Jaswal Fashions Limited."
"Jaswal Fashions Limited, contrary to the media report, is not and has never been a supplier for the Group, and does not operate in the unit stated. Investigations over the last 72 hours have highlighted that the order from Nasty Gal was placed with Revolution Clothing Co Limited, who then instructed Morefray Limited to manufacture in Morocco and repackage the garments on their behalf in Leicester."
"We are committed to doing everything in our power to rebuild the reputation of the textile manufacturing industry in Leicester"
Authorities in the UK came to the conclusion that there is no evidence of 'modern slavery' offences in the Boohoo subcontractor sites.
While there was 'no evidence' found of these allegations, Boohoo has since terminated relationships with two suppliers for non-compliance to the Code of Conduct.
"We monitor our UK suppliers through a dedicated in-house compliance team who are responsible for coordinating our supplier compliance programme. In 2016, we established an on the ground compliance team in Leicester who carry out regular unscheduled inspections against our Code of Conduct so as to ensure adequate standards are maintained in the supply chain," the retailer explained.
"Our investigation to date has not found evidence of suppliers paying workers £3.50 per hour" 
"Our investigation to date has not found evidence of suppliers paying workers £3.50 per hour," the statement read. "However we have found other evidence of non-compliance with our Code of Conduct and the Group has taken the decision to immediately terminate its relationship with both suppliers."
The retailer has also stated that it doesn't own or operate any of its own manufacturing facilities. "We have a global and flexible supply chain and at this time around 40 percent of the products that we sell are manufactured in the UK, supporting thousands of jobs in this country that may otherwise be lost to overseas markets," the retailer explained.
Boohoo plans to share an update from its supply chain review in September along with its HY results. Further updates will be shared in January 2021.
READ THE BREAKDOWN OF EVENTS HERE
Power Retail is dedicated to providing critical and live e-commerce retailer benchmarking data and shopper insights for the online retail industry. Click here to find out more about Power Retail E-Commerce Intelligence or here to sign-up for the free weekly Pulse Newsletter for more essential online retail content.