Booktopia's Interim CEO Announced
Booktopia has officially ousted Tony Nash as CEO of Booktopia, effective as of 13th July 2022. In his place, the current CFO, Geoff Stalley, will take over until an official CEO is announced.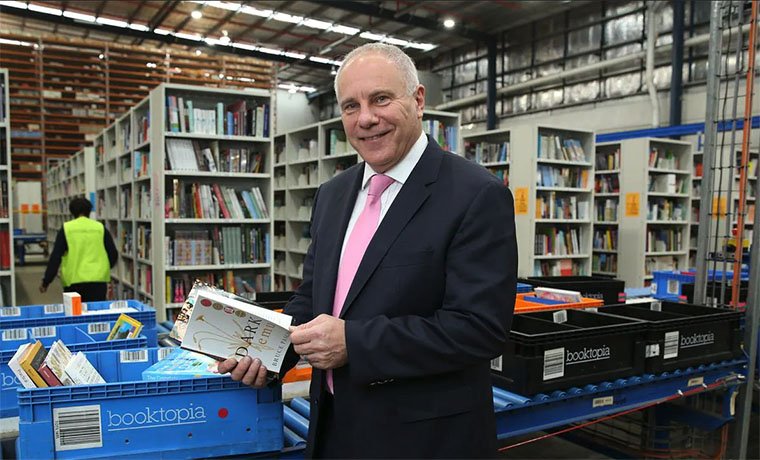 The online book store ousted Nash following an internal business review. According to the official statement from Booktopia, the business' review focussed on its overall strategy, efficiency and cost structure.
"As part of this process, the Board has determined that retaining Tony Nash as Chief Growth Officer, whilst at the same time appointing a new CEO was not in the best interests of the business going forward," read the statement.
"Accordingly, the board has given Tony notice to step away from executive management of the Company in order to enable a new CEO to enter with a fresh start on well-laid foundations."
Nash will remain as a Director of Booktopia, as well as a major shareholder of the business. While he will be able to assist the company under the terms of his contract, Nash will serve out a six-month notice period out of office.
As Nash shared in a statement on LinkedIn, he will spend his time gardening. "After running my own companies and paying myself a salary for 26 years, I am now on a forced break," he said.
According to the statement from Booktopia, Nash will receive a payment of $375,000 in respect of part of a bonus he was otherwise to receive in relation to FY21.
Chairman Chris Breare commended Nash's work for Booktopia, a company he co-founded in 2004 with his brother, Simon and brother-in-law Steve Traurig.
"[Brare] said this is an accomplishment rarely seen in Australian business," the statement read. "[Breare] wishes Tony well for the future."
The e-commerce landscape is changing. With a Power Retail Switched On membership, you get access to current e-commerce revenue and forecasting, traffic levels, average conversion rate, payment preferences and more!