Catch Appoints New MD to Drive Delivery and Fulfilment
Catch has appointed Brendan Sweeney as its new Managing Director. He will commence the role in late October and oversee the Fulfilled by Catch program and spearhead the online transformation of Catch.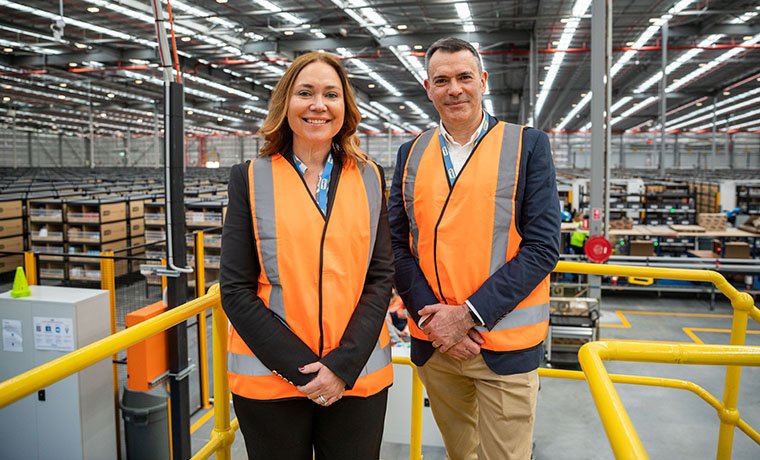 Sweeney is currently the Group General Manager of E-Commerce for Cotton On Group, where he runs the global E-Commerce and Loyalty, a business he entered in 2015. Previously, he spent three years with Coles Group leading Strategy and Delivery, heading up the strategy function and leading the supermarket's omnichannel offering.
In June 2019, Wefamers acquired Catch for $230 million. As of July 1st, Catch moved to Wesfarmers' digital and data ecosystem, OneDigital. It has departed ways with Kmart Group, and will now focus on its digital offering under the direction of Nicole Sheffield.
"Under OneDigital, Catch is transitioning to a broad-based Australian marketplace offering, focused on brands customers know and love," shared Nicole Sheffield, the Managing Director of Wesfarmers' OneDigital.
"Brendan has significant experience leading large-scale e-commerce and retail investment programs and will spearhead this transformation. He will also lead the Fulfilled by Catch program, a multimillion-dollar investment in cutting-edge fulfilment centres and delivery technology to drive faster delivery for Catch and other Wesfarmers retail businesses," she said.
Sweeney will begin his role in late October, where he will begin to expand its delivery and fulfilment options in the lead-up to the Christmas period.
"I am thrilled to be taking on this new challenge and am honoured to be leading such a well-known Australian brand in Catch," he said. "As a customer of Catch myself I know the strong value proposition it offers, across categories including household, apparel, grocery and sport. I look forward to working with the team as we continue to evolve this offering in what is a very competitive market.
"The opportunities to improve delivery and fulfilment also excite me as we know consumer expectations are changing and we need to move quickly, not just keep up, but to lead the industry."
The e-commerce landscape is changing. With a Power Retail Switched On membership, you get access to current e-commerce revenue and forecasting, traffic levels, average conversion rate, payment preferences and more!