IGA Launches Online Shop – But There's A Catch
IGA is introducing online deliveries with the launch of its new platform, IGA Shop.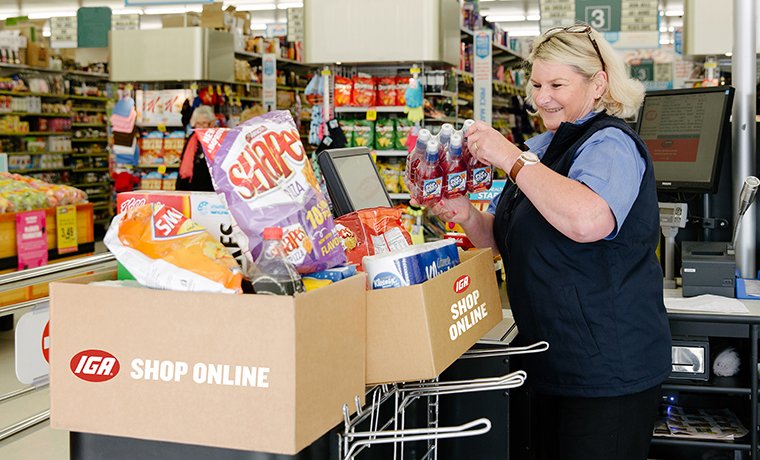 The nation-wide service follows the IGA's Priority Shop offering, that provided deliveries of groceries to vulnerable shoppers.
This new offering is available in a myriad of stores across Australia and maintains a 'family-owned' approach to the delivery service.
"As independent family-owned businesses, many IGA stores have been providing online shopping and home delivery services to their local communities for some time," said Danielle Jenkinson, EGM Retail Channels, Metcash Food. "We're thrilled to be able to offer an online service from even more IGA stores across Australia and to further support our local communities."
An online store isn't something that IGA planned to do, but recent changes in consumer patterns and store closures have pushed the idea forward. "While we prefer to serve our customers face to face, we've developed this online solution because we know some of our local shoppers aren't able to get out to the shops right now or would prefer to stay away," Jenkinson said.
"We aren't yet experts at-home delivery, so please bear with us as we iron out any kinks and improve the online shopping experience. It's definitely not perfect, but we've built this solution quickly to ensure that IGA retailers are able to continue to support their local communities as only they know how."
Unlike other supermarkets, every IGA store offers various prices, which will be reflected online too. "As the stores are local family-owned businesses, the range and pricing may vary, and therefore the final cost will be confirmed between the owner and customer," a spokesperson for IGA explained.
For customers to complete an order online using IGA's new platform, they will have to register an account at the IGA Shop website, where they will have access to products. Orders will then be directed to a local IGA store, where the store will contact the customer to complete the order.
Power Retail is dedicated to providing critical and live e-commerce retailer benchmarking data and shopper insights for the online retail industry. Click here to find out more about Power Retail E-Commerce Intelligence or here to sign-up for the free weekly Pulse Newsletter for more essential online retail content.