Inside Adore Beauty's 100% YoY Growth and Launch of First TVC
Adore Beauty is looking stronger than ever with the launch of its latest TVC nation-wide, 'Whatever Makes You, You', following its 100 percent YoY growth.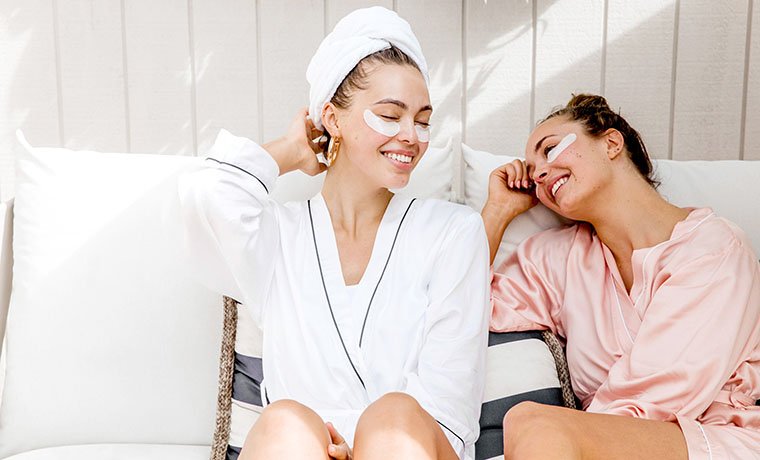 Online retailer, Adore Beauty, is launching its first TVC, Whatever Makes You, You. The 30-second campaign will air nationally from May 12th.
Adore Beauty has experienced month-on-month growth of 112 percent for skincare, 105 percent growth for home fragrances and 45 percent growth for its recently-launched sex category.
Overall, Adore Beauty is experiencing a 100 percent growth of overall sales YoY.
The TV campaign aims to explore the 'quirky, fun and very real side of beauty'. It features two members of the Adore Beauty team – Shanthi Murugan, the Head of Campaign and Strategy, and Hannah Furst, the Brand and Content Manager.
"I've always believed that beauty should be something that makes you feel your best, and that feeling should be accessible to everyone. This ad embraces real women and whatever makes them feel good," said Kate Morris, the Founder of Adore Beauty.
The campaign also aims to 'celebrate culture', especially during isolation. The video features users cutting their own hair in isolation, using self-tan and practising makeup with their kids in the bathroom.
"Whatever Makes You, You' celebrates our culture, it's something we can rally behind and that excites us," said Dan Ferguson, the CMO of Adore Beauty.
"Making a successful business like Adore Beauty and delivering a first for them with respect to a brand campaign, was a rare opportunity. It was also rare to do this with a new client, in 72hrs and in isolation. It's proof once again that working in partnership with the Adore Marketing team and across Creative/Media means we can work faster and smarter," said Kirsty muddle, the Managing Director of Cummins&Partners.
The TVC will air nationally across major channels including Nine, Seven and Ten.
Power Retail is dedicated to providing critical and live e-commerce retailer benchmarking data and shopper insights for the online retail industry. Click here to find out more about Power Retail E-Commerce Intelligence or here to sign-up for the free weekly Pulse Newsletter for more essential online retail content.