Why MANRAGS is Rebranding to UPPAREL
Australian sustainable retailer, Manrags, is undergoing a rebrand as it solidifies its place within the industry, with a new name – UPPAREL.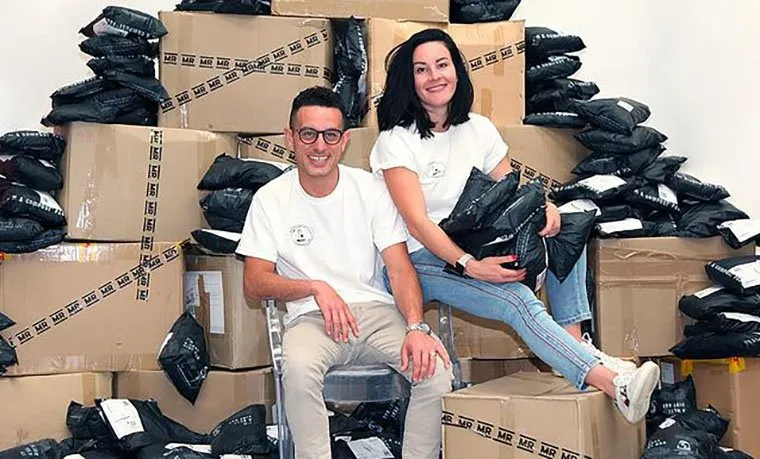 The retailer started out as a men's subscription company in 2016. In 2019, Co-Founders, Tina and Michael Elias' knowledge of the industry expanded and were 'blown away by the amount of textile waste, at a mass production and mass disposal level'.
In September 2019, the pair pivoted to a D2C textile recycling scheme. For $25, consumers can leave up to 10kg of textiles, in any condition, and have it collected from their doorstep. The $25 is then redeemed as a credit on the site.
Manrags' team has since has doubled in size, with a capital raise of $750,000. To date, the retailer has prevented over 100,000kgs of textile from hitting the landfill.
Unafraid to pivot when necessary, Manrags is now ready for its next transformation to Upparel.
"Good bye MANRAGS and hello UPPAREL," Michael Elias shared on LinkedIn."Bittersweet putting MANRAGS to bed but with evolution come some big changes."
The name change is more than just a play on words, it 'signifies the journey of the brand'.
"Last year we pulled our socks UP to make a positive impact on textile waste,"  Elias explained. "Today, for every product we produce we divert 10 from going into landfill. We stepped it up this year and in a few short months have diverted over one million textiles from landfill."
Like this story? Click here to find out more about Power Retail E-Commerce Intelligence or here to sign-up for the free weekly Pulse Newsletter for more essential online retail content.