Instagram Australia Debuts First In-App Shopping Event
Instagram is taking the social commerce phenomenon to the next level, with the introduction of the world's first in-app shopping event, InstaNight Shopping.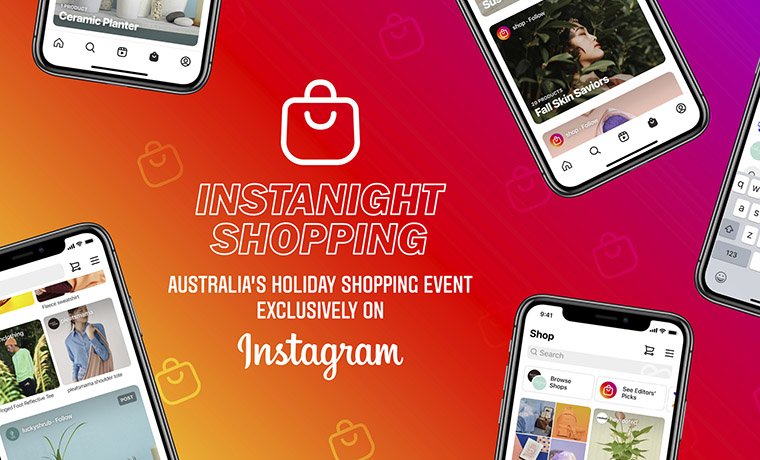 Today, Instagram is debuting its Shop tab, further driving the in-app shopping trend to the forefront of Australian online retail.
To celebrate the launch of the new Shop tab, Instagram is debuting its first n=in-app shopping event. The Instagram shopping event features Australian retailers like Adore Beauty, David Jones, Culture Kings and HiSmile.
In a new report from Instagram, 90 percent of Instagram users follow a business, with 83 percent of Australians saying they have discovered a new product on the social platform.
Furthermore, 60 percent of people viewing products on the platform has increased by 60 percent in Australia YoY.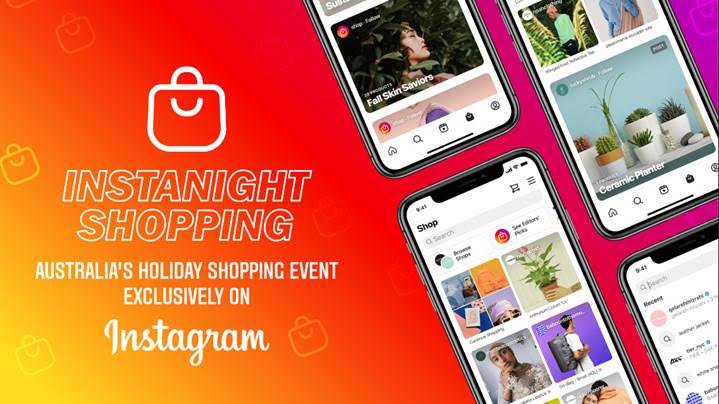 The unprecedented and unpredictable events of 2020 have become the catalyst for the launch of the event, with retailers finding new and innovative ways to raise brand awareness and saturate the market.
"The events of this year have changed the way we shop, and for many Australians, the traditional shopping experience has evolved to fit safely into the palm of their hand. Eighty percent of Australians say they've made the decision to purchase a product on Instagram, so we're launching the new Instagram Shop tab as a dedicated place for our community to connect with the brands they love and discover new items and businesses," said Naomi Shepherd, the Group Industry Director at Facebook Australia.
"To celebrate this new feature, and to support the many Aussie businesses who've had a challenging year, we're thrilled to bring the first-ever InstaNight Shopping event to Instagram this December. InstaNight Shopping will highlight over 50 local brands, and for many businesses right now, we know that every sale counts."
The in-app sales event is the first of its kind, with customers using the 'Shop' tab, a new feature for the platform that drives sales.
According to Instagram, 80 percent of people in Australia have decided to purchase products on Instagram.
"David Jones is excited to partner with Instagram on this new initiative. Instagram is a key social media channel to connect our brand with consumers," said Georgia Hack, the General Manager of Marketing Communications at David Jones.
"Offering customers incredible exclusive offers through Instagram and our digital channels is part of our ongoing strategy to innovate and connect with our customers, however, they choose to shop with us," she said.
InstaShopping Night will begin on December 3rd and features more than 50 participating Australian retailers.
Like this story? Click here to find out more about Power Retail E-Commerce Intelligence or here to sign-up for the free weekly Pulse Newsletter for more essential online retail content.