Klarna Shares What it Loves in New Campaign
Klarna has launched its first Australian campaign with a series of artists and comedians to create a parody music video about 'weird and whacky' purchases made by shoppers during the pandemic lockdown.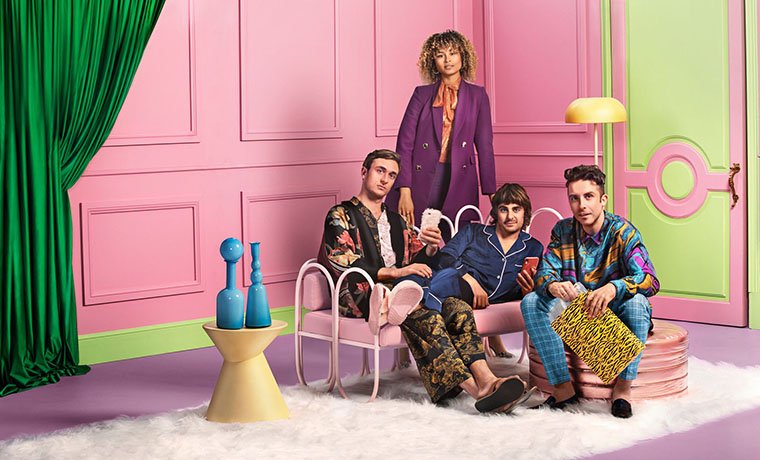 The BNPL platform teamed up with Universal Music for Brands, BRING Agency, The Inspired Unemployed, Thandi Phoenix and Tuka to create a bubblegum pink video.
The video, titled 'Get What I Love' aims to shine a light on the 'weird' purchases that consumers have bought and trends that are spiking during lockdown.
"We are so excited about this collaboration and working with such amazing Australian talent," said Andrea Darling, the Head of Marketing for Australia and New Zealand at Klarna.
"Klarna is all about the consumer experience and delighting customers. This music video illustrates perfectly how we do things differently and in a fun way. It's time for a new kind of shopping service that is genuinely interested in its customer and fits with their lifestyle.
"From swapping high heels for Uggs, buying bread makers to bake that insta-worthy sourdough, to even making use of those hoarded baked bean tins to tone that at-home bod, the music video takes a light-hearted look back at the journey each and every one of us went on during our COVID-19 lockdown," the platform said in a statement.
Watch the video below:
Last week, Klarna was ranked fifth in the 2020 CNBC Disrupter 50 List, making it the third time the business has been recognised.
"We focus every day on innovations that make the shopping experience better for both consumers and merchants—and we are constantly developing and improving our products and services to provide inspiration and value," said Sebastian Siemiatkowski, CEO of Klarna.
Klarna hit nearly eight million customers across the US, taking its global customer base to 85 million.
During lockdown, online shopping has boomed more than ever – Klarna's new campaign aims to shine a light on these purchases that have flourished during the pandemic.
"Music is the optimal vehicle in delivering Cultural Capital for brands, and we are excited that Klarna has committed to that journey. Klarna's bravery gave us license to push creative boundaries by tapping into the assets and know-how of our music business – streaming data, talent archetypes, licensing, media, music A&R and more to deliver what we think is a powerfully humorous cultural statement," said Adam Ireland, General Manager at BRING.
"By combining great talent, the power of Universal Music's 100 years of creating hits as well as leveraging data to inform the lyrical content, we believe we have been able to create a track and music video that not only tells the brand narrative in an original and highly impactful way, but will really resonate with Australians emerging from lock-down," explained James 'Griff' Griffiths, Executive Creative Director at BRING.
Power Retail is dedicated to providing critical and live e-commerce retailer benchmarking data and shopper insights for the online retail industry. Click here to find out more about Power Retail E-Commerce Intelligence or here to sign-up for the free weekly Pulse Newsletter for more essential online retail content.