Longtail UX Secures $2.25 Million Investment, Led by Woolworths Group
Global Retail Group and Woolworths Group's venture capital arm have announced a $2.25 million equity raise for Longtail UX.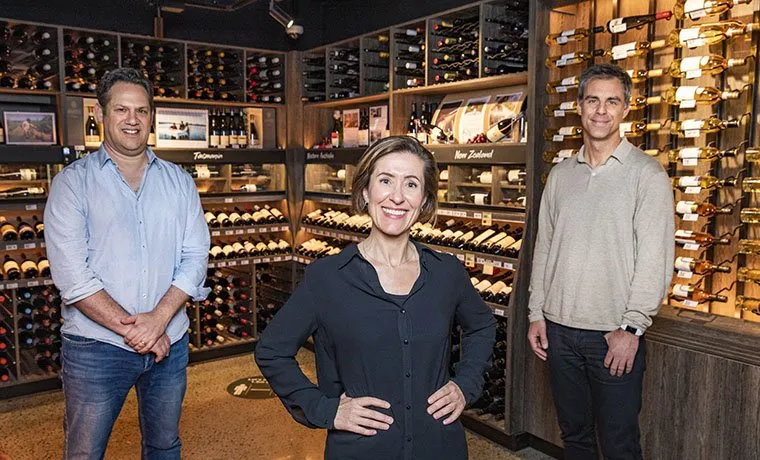 This raise builds on the $3 million funding led by Investec in March this year, which was part of its Investec Emerging Companies Fund.
Tech solutions are an increasingly important factor of the e-commerce boom, with a greater demand for the services. Retailers such as Adore Beauty, Kogan and GraysOnline have used Longtail UX to help secure a predictable ROI to acquire new online customers.
"We're delighted to now have the incredible support of W23, Woolworths Group's venture arm, as a new partner and shareholder," said Wil Santo, the Co-Founder and Co-CEO of Longtail UX.
"The investment is double what we'd initially allocated. It comes at a time where COVID-19 has created such uncertainty and the belief they showed in our unique technology is an incredible endorsement that we've created something truly special and they feel they can help drive us towards the next stage of our journey."
Longtail UX was founded in 2013 by Australian entrepreneur, Will Santow and Andreas Dzumla, who worked previously with Google's early core platforms. The business aims to enable online businesses to expand their market share at a predictable ROI.
The initial Investec raise originally allowed for a further $1 million of investment from up to two additional strategic investors within a three to four-month period. However, interest from both W23 and GRB was sufficiently strong that the Longtail UX board took the decision to increase the allocated cap to accommodate W23 and GRB's investment ambitions.
This investment from Woolworths' venture capital arm, W23 and Global Retail Brands is double the initial cap allocation and will be expanded into Woolworths Group's brands.
"Our investment in Longtail UX continues our focus on strategic partnerships with game-changing startups," said Ingrid Maes, the Managing Director of W23.
"At W23 we want to support innovation and foster entrepreneurial talent. The team at Longtail UX is high-calibre, and we know there is a lot to learn from innovators like them who are disrupting the market.
"Our partnership model will give the team at Longtail UX the freedom to continue doing what they do best, while offering them access to the assets we can bring to the table through the Woolworths Group to help them realise their plans faster."
The investment also aims to differentiate Woolworths Group's offer and accelerate the ability to meet the needs of changing customer expectations and behaviour.
"We've built a game-changing product that is delivering huge results for our clients across multiple industries. This latest investment enables us to help more businesses than ever before expanding their website capabilities, personalise customer experiences across major digital marketing channels and connect more new customers with their brand at a predictable ROI," said Andreas Dzumla, the Co-Founder and Co-CEO of Longtail UX.
This investment further supports the global expansion of Longtail UX, as well as the delivery of its self-service platform.
Furthermore, Longtail UX will launch a new platform, LUX Shopping. This new platform 'measurably increases' the ROI of e-commerce advertising by
improving the shopper journey on clients' websites.
Power Retail is dedicated to providing critical and live e-commerce retailer benchmarking data and shopper insights for the online retail industry. Click here to find out more about Power Retail E-Commerce Intelligence or here to sign-up for the free weekly Pulse Newsletter for more essential online retail content.